Space Dome!
On Tuesday 21st February, a mobile planetarium visited Ashley School as part of Year Four'senquiry: What can we learn from the stars? Firstwe met Helen and her colleague Jarvis and they led us into the space dome. They showed us projections of our solar system and then pointed out constellations like Ursa Major and the Big Dipper, which is part of Ursa Major. Then Helen showed us a comet and how it is made with the ingredients to have life. We saw how big stars explode (supernovas) and smaller stars, like our sun, fade. A short time later, we were shown the different planets in comparison to the size of stars – we saw one of the largest stars, VY Canis Majoris (a red hypergiant star) which is thousands of times bigger than our sun! Finally, we learntthat our atmosphere contains the leftovers of a giant star's supernova - so we all have stars within us! We had lots of fun and learntlots.
A report by Samuel C and Molly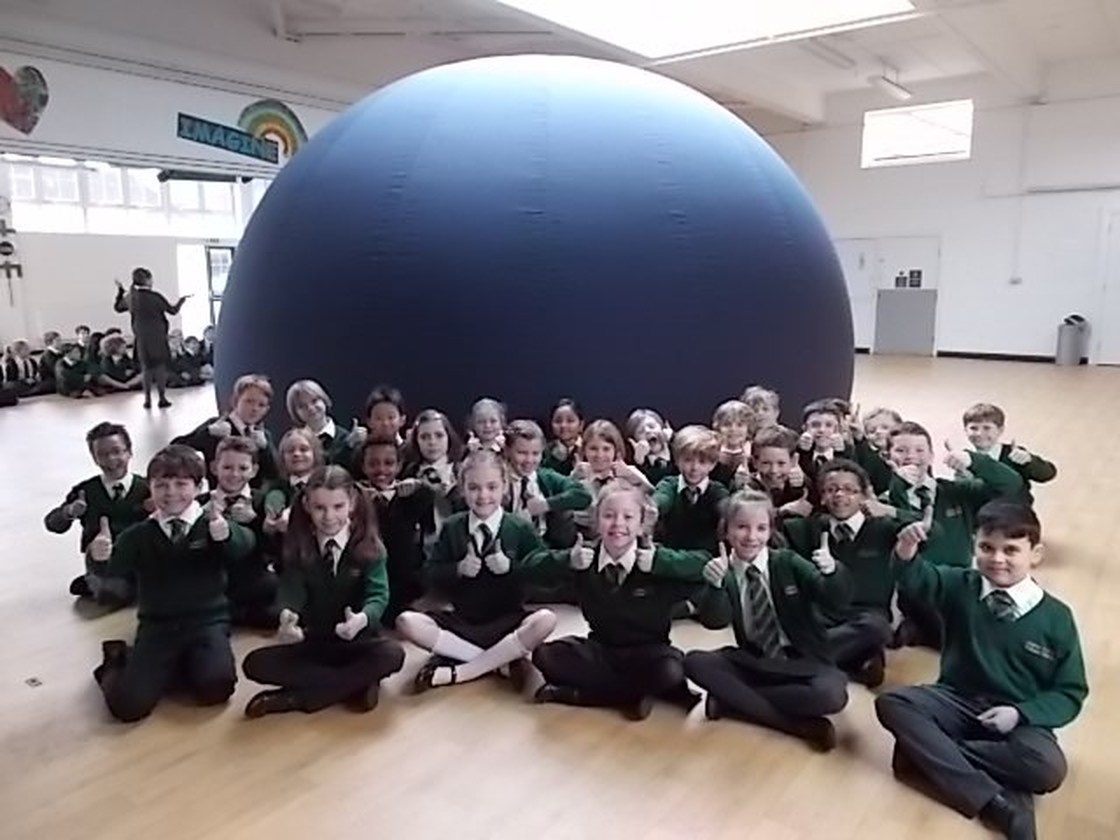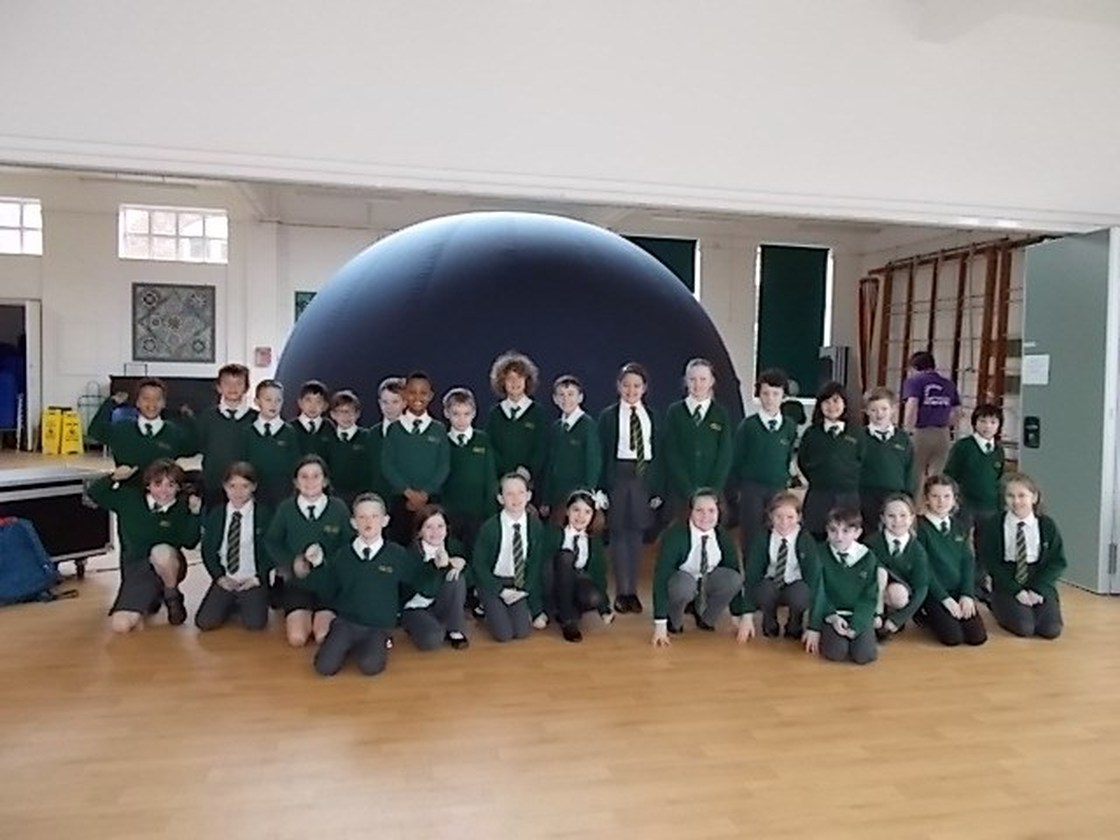 Nature's seven principles of Harmony provide a context for all our learning at Ashley School and allow our children to find a new way of looking at the world to ensure we work in harmony with nature.
At Ashley we believe that all children have the right to be safe in our society. Therefore, we recognise that we have a duty to ensure arrangements are in place for safeguarding and promoting the welfare of children by creating a positive school atmosphere.
We ensure that the learning at Ashley is purposeful and has real meaning to our children. All of our classes enjoy their learning enquires and love to share their journey through words, pictures and more.
About the School
Ashley School has two-forms in every year apart from our Reception Year and Year One, which have three forms. We currently have 480 children on roll.
Our aim at Ashley is to create a primary education that nurtures the whole child; mentally, physically and spiritually. We aim to provide a secure, happy and stimulating environment in which your child can learn and play, and we aim to provide activities, tasks and challenges that enable your child to become a confident, independent thinker and learner.
Ashley school is committed to safeguarding its children and staff at all times.

Latest Ashley School Calendar Events
Yr1-2 Gym

27

Feb

2017

8:00 am - 8:45 am @ Whole Hall

Yr 3-6 Hockey

27

Feb

2017

3:10 pm - 6:10 pm @ Field

Yr1-6 Singing Rock Club

27

Feb

2017

3:15 pm - 4:10 pm @ Robin Class

Yr1-4 Stories and More

28

Feb

2017

12:00 am - 1:00 am @ Fox Class

Yr 3-6 Gym

28

Feb

2017

8:00 am - 8:45 am @ Whole Hall