Bude - Adventure International 2019
Thursday 16th May - Surfing superstars and cool kayakers
We saved the best until last for our final full day at Bude - surfing, kayaking and an epic disco! Squeezing back into our wetsuits, we braved the choppy sea to show off our surfing skills. It may have been cold but it was certainly worth it. As we moved onto kayaking, we also moved to calmer waters in the river. Learning the technique was just as challenging but also just as fun. We finished the night with the presentation and fabulous disco, complete with epic dance moves. We can't wait to see you all tomorrow! We'll let you know when we are on our way!
Wednesday 15th May - Wall climbing and high ropes
What a fun day Wednesday was! We faced our fear and challenged ourselves on the climbing wall, abseil tower and high ropes activities. Some of us took a leap of faith on the trapeze, whilst others channeled their inner Spider-Man on the abseil tower! In the evening, we showed off our impressive array of talents in both the talent show and football tournament. We got all the way to the final in the football! What a great day!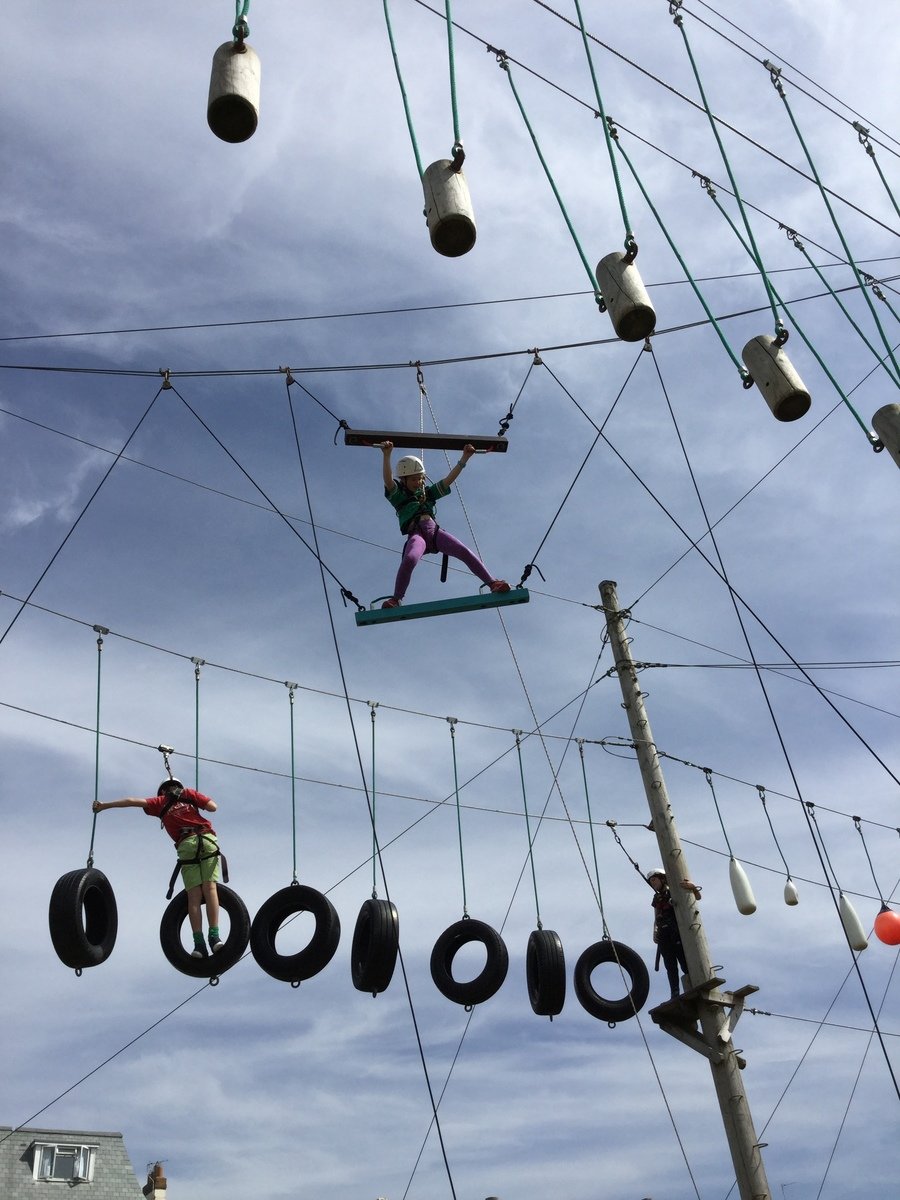 Tuesday 14th May - River cruising and hill surfing
Sorry for the late upload to the blog, but we were very busy with the fancy dress evening last night! Our outfits ranged from ninjas to Thanos to Ghostbusters, a very eclectic mix. Before that, we tried out canoeing and mountain boarding. It took us a while to work out the technique in canoeing, but it was so much fun! Mountain- boarding was extremely cool and made us all feel like pro- boarders!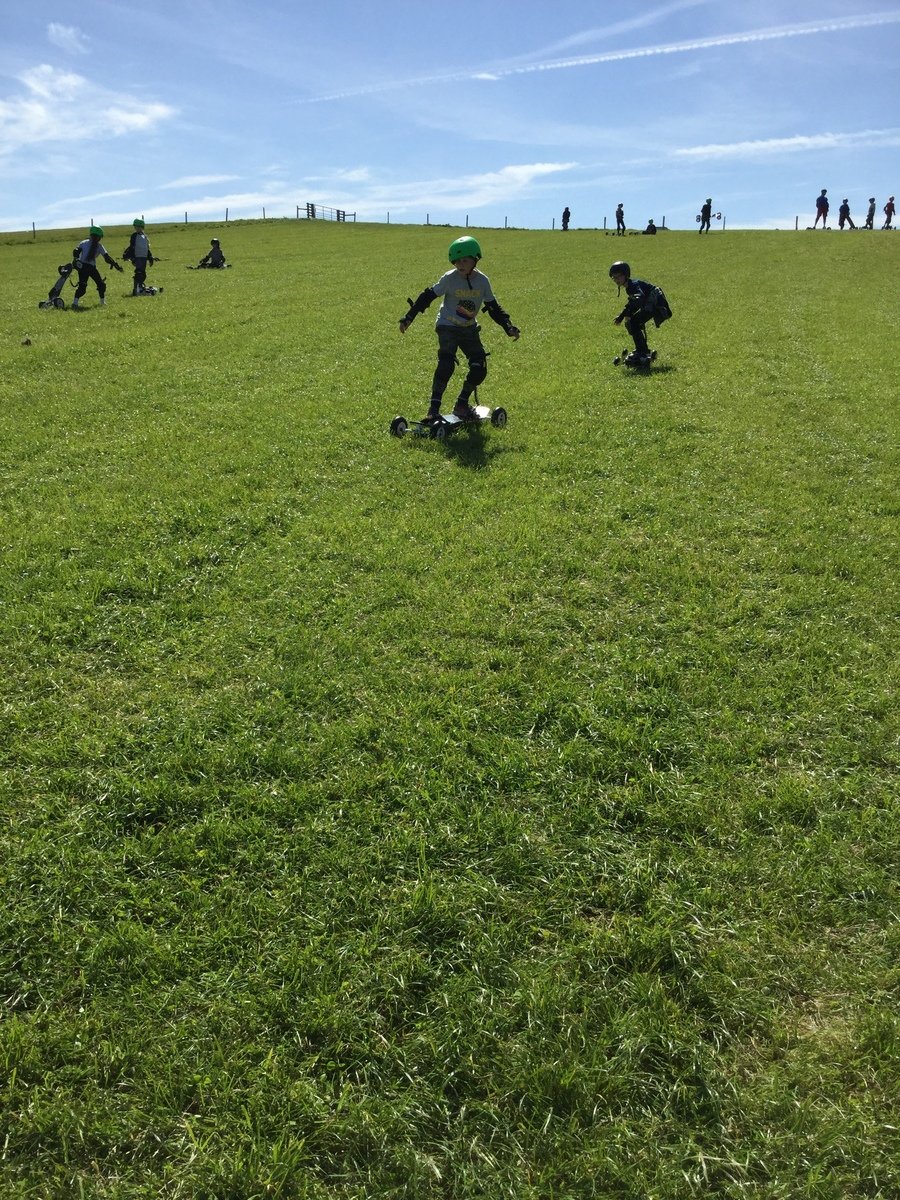 Monday 13th May - Body-boarding by day, Karaoke by night!
Our first full day was jam-packed with body-boarding and team trail to start our week. The team trail really put our team work to the test, but we managed to get through, only to be met with a water slide and tunnel at the end! The body boarding was our first time in the sea, and it was amazing! Gliding through the waves, we refined our technique and impressed our tutors. This evening, we are doing our best X factor impressions at karaoke - including a whole year rendition of 'Don't Stop Me Now'. Can't wait for tomorrow!
Sunday 12th May - Bus Rides and Beaches
After five and a half hours on the bus, we have arrived in Bude! We have all settled into our rooms and met our tutors. This evening, we are getting to know our tutor groups and enjoying the beautiful sunset on the beach. Our main activities start tomorrow- body boarding and team trail!