Welcome to Year 2
Otter Class is taught by Miss Holden (Mon-Wed) and Mrs Goodfellow (Thur-Fri)
and is supported by Mrs Kalbassi alongside Mrs Kean and Mrs Vesey.
Fox Class is taught by Mrs Rayner and is supported by Mrs Nunn alongside Mrs Triano.
Badger Class is taught by Miss Berglund and is supported by Miss Perrin alongside Miss Porter.
Further information about Year 2 can be found at the bottom of this page including Key Stage 1 SATs
SUMMER TERM 2: How did the dinosaurs become extinct? What does extinction mean today? The Principle of Cycles
Curriculum Map Summer 2nd 2019
Year Two have been expert palaeontologists this term. We explored what it is like to search for fossils and made our own booklets to teach others what to do.
Here is what you need to do.
Digging
First the palaeontologists find a spot to dig up the fossils. They start digging carefully and when they see something they use a brush to get the dust off and get them out of the earth slowly.
Cleaning
When they're cleaning they wear gloves to protect the fossils. They dip a brush into some water and clean it gently.
Studying
When they are at the museum experts study the fossils and try to see which dinosaur it belonged to.
Year 2 were very excited to visit the Natural History Museum this term. They were amazed by the dinosaurs that they saw and fascinated to find out even more about these wonderful creatures.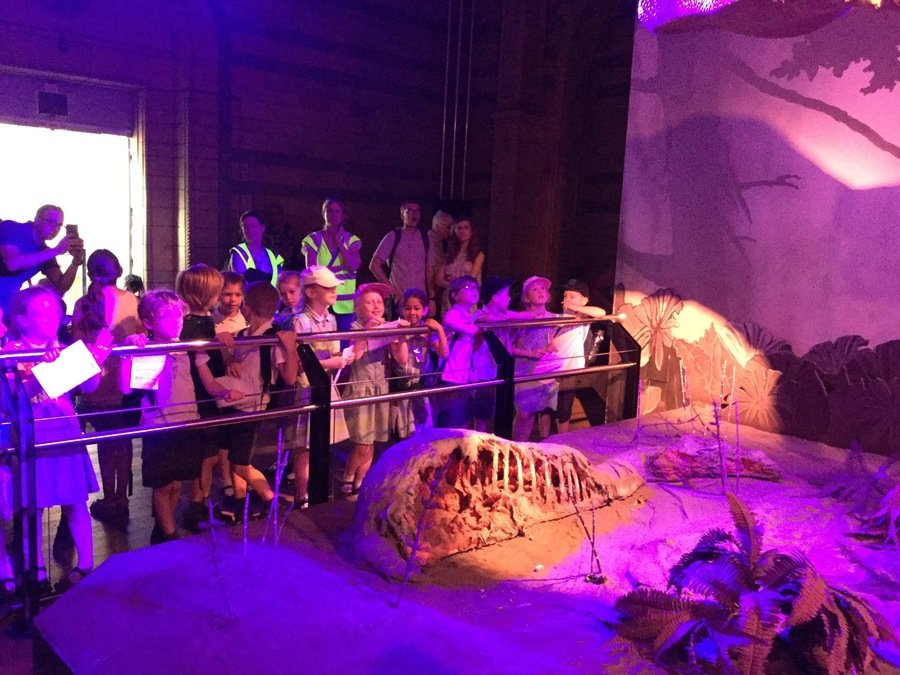 Now that the weather has improved we have continued with our learning from last term and become bee keepers. We put on out beekeeper suits and visited our Ashley bees. Some of us even spotted the Queen!
SUMMER TERM 1: Why are Ashley bees and bugs so brilliant? The Principle of Interdependence
We started exploring the micro world of insects on the Ashley grounds. The children were very excited to go on a bug hunt with their class and found lots of different types of insects. They have learnt facts about their creatures and wrote a recount of their experience.
The children were very excited to bring in their own scooters and bikes to take part in a 'Pedals' workshop. They learnt about road safety and how to be safe when travelling on their scooters or bikes.
This term we have been learning where honey comes from and have used it to make our own honey biscuits. They were delicious!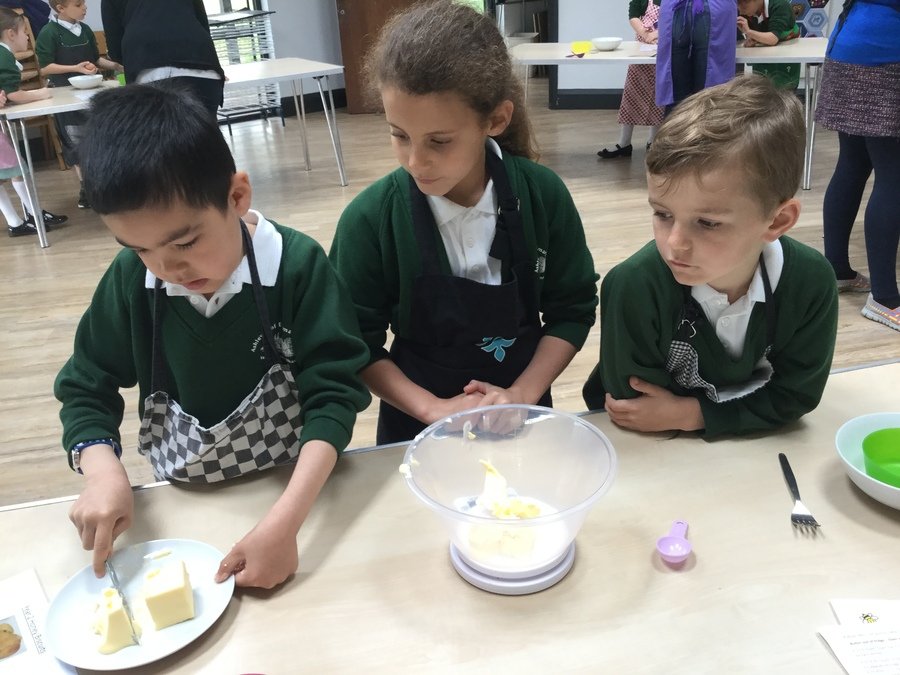 Year 2 had a wonderful time at the mosque learning all about Islam. They were excited to find out that the Shah Jahan Mosque in Woking was the first mosque to be built in England and is 130 years old. During the day they sketched the mosque looking at all the wonderful geometric patterns, looked at the Qu'ran, learnt about Ramadan and watched men praying in the men's prayer hall. It really helped to consolidate all of our learning this term.
SPRING TERM 2: Where are we in the world? The Principle of Oneness
We created our own Easter gardens to represent the story of Jesus rising from the tomb. We used natural resources and learnt how to make a cross with two sticks using square lashing. We were very proud of our creations, working well as a team to produce some super creations.
Year 2 had an amazing 'International Day' - using their passports, they travelled to Asia, South America and Oceania. They found out how to say hello in different languages, what the flags looked like from these countries and other interesting facts. In addition to this they made rain sticks, played didgeridoos, made dream catchers and painted cherry blossom. What an amazing journey is was!
This term Year 2 have been exploring algorithms to get the probots to move to a given destination. We have also used them to draw shapes and lines too.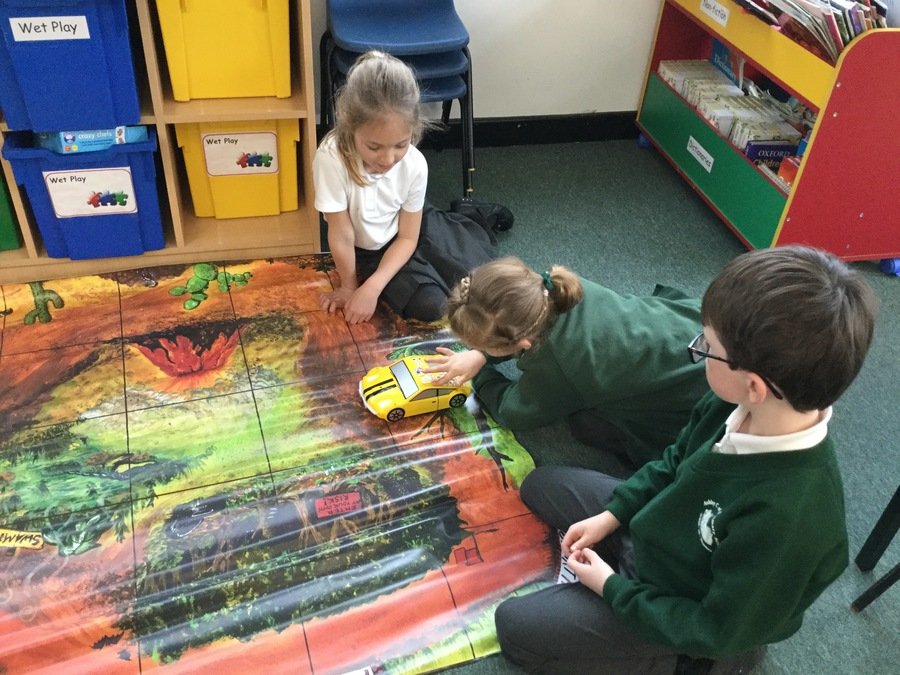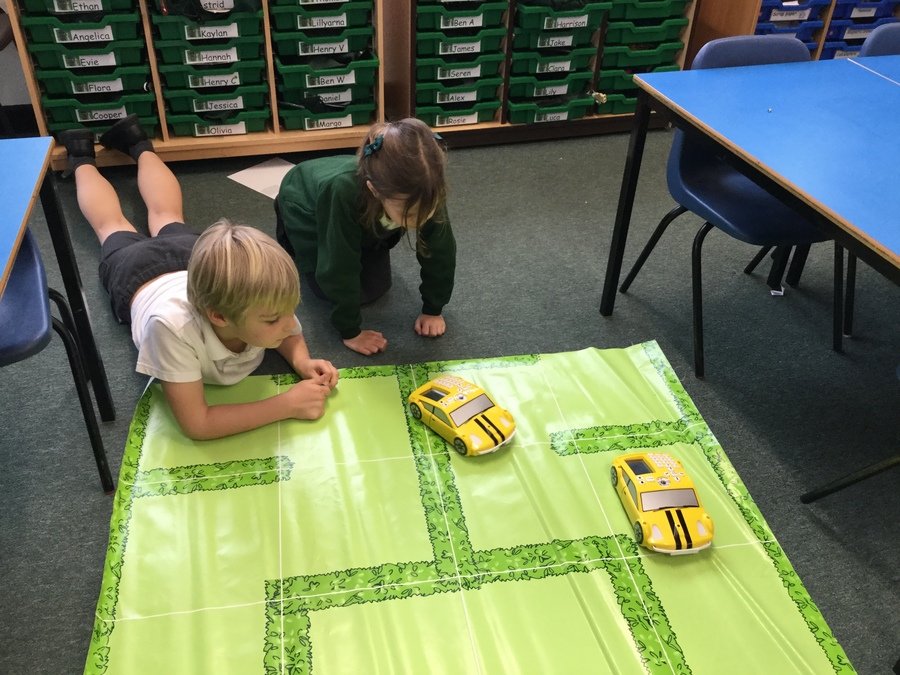 In maths we were measuring how far each car went in a race. We had to use metres and centimetres, then we awarded them first, second or third prize depending on the distance travelled.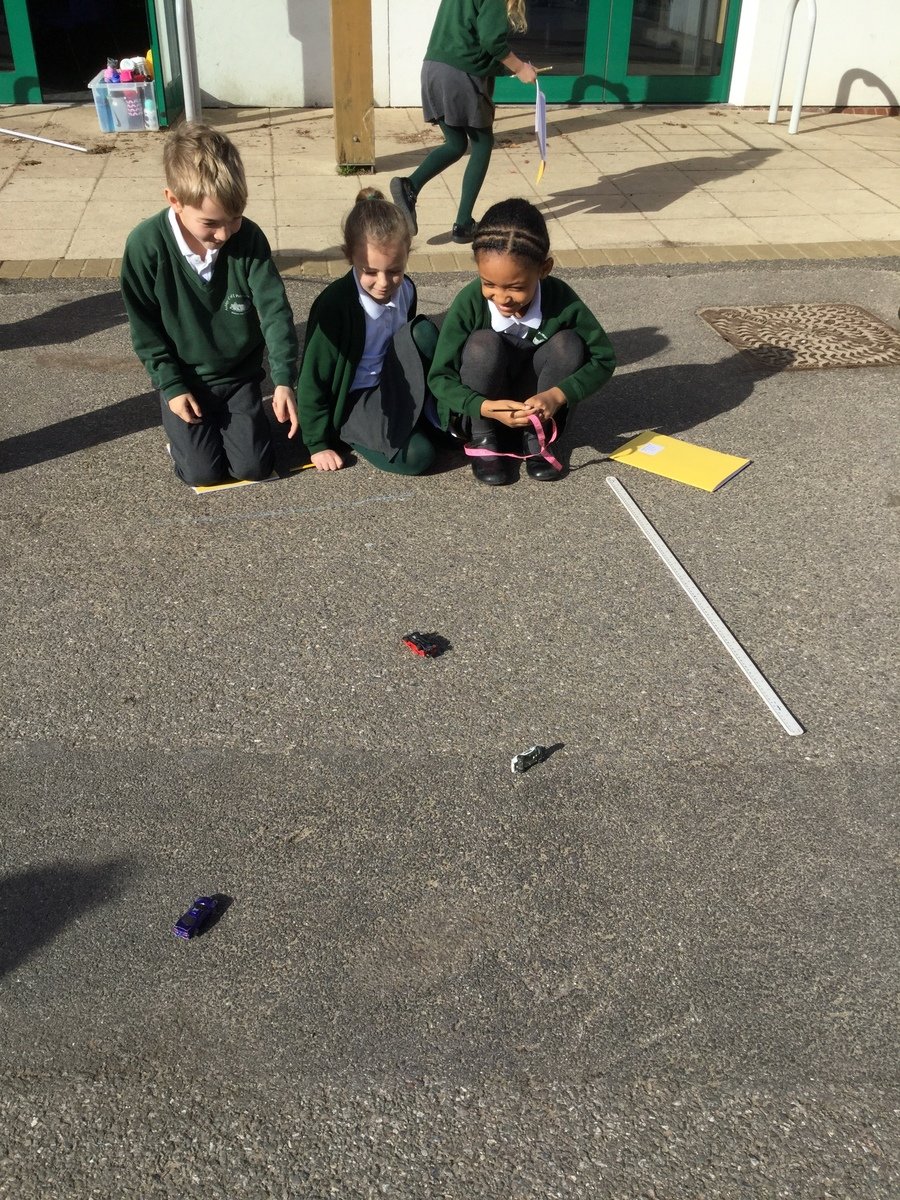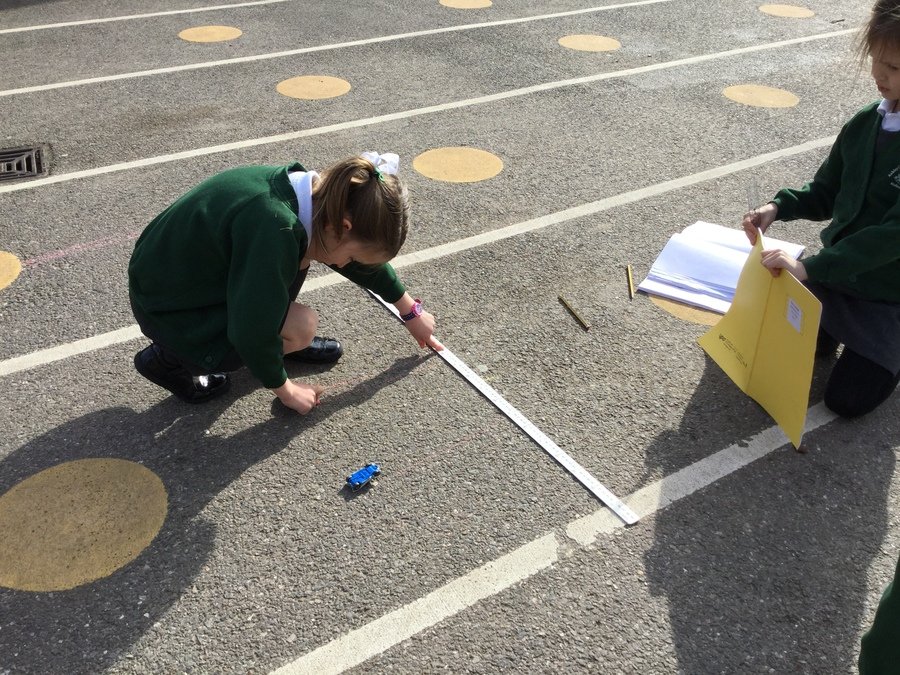 Otter class have created a 'calm area' as part of their design for change project this year. It has been really successful with about 30 children visiting on Thursday and Friday lunchtimes. The children can read books or do some colouring in. We have been overwhelmed by the generous donations that we have received, thank you to everyone who donated things for us to use.
SPRING TERM 1: How can we bring traditional tales to life? The Principle of Cycles
We were really excited to have a visit from Joe this term. He put on a wonderful puppet show for us and taught us all about how to be an amazing puppeteer. We learnt to move our thumb to make the mouth talk, to respect the eyes and handle the puppet with care. We cannot wait to put on our own puppet shows this term.
We made our own sock puppets. Once we had made them we gave them a name and their own voice.
Otter Class put on a wonderful assembly with a twist! They took some awesome characters, exciting actions, serious problems and great endings from traditional tales then mixed them all up to create some very funny stories.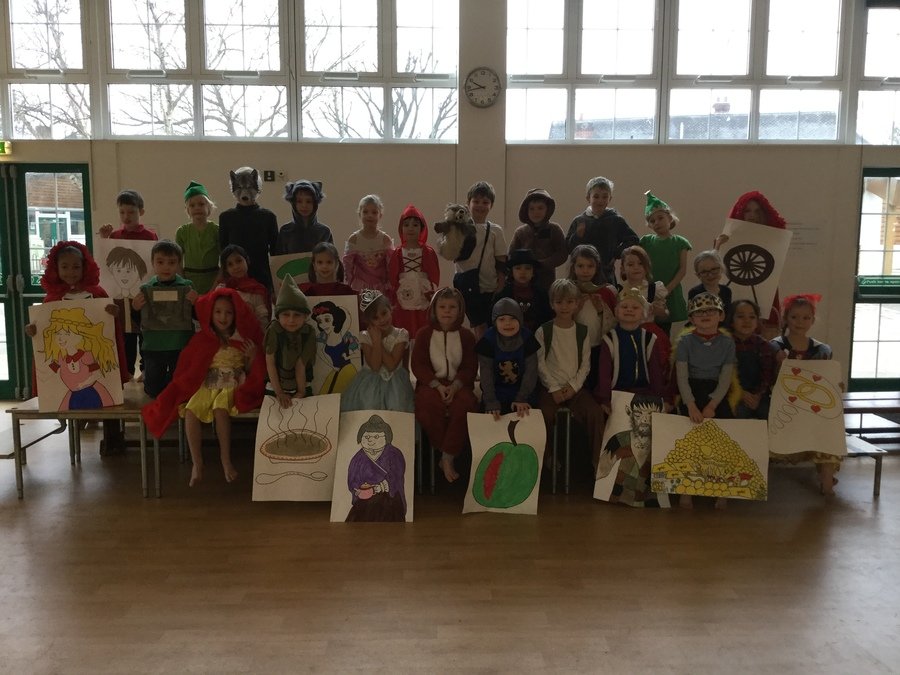 Our Great Works this term was a wonderful success. After designing and sewing our own puppets, planning a twisted tale based on the three little pigs and making our own props and backdrops we performed an amazing puppet show. We used all the tips we learned from Joe at the beginning of the term to ensure our puppets were seen, their eyes moved and our voices were clear and of expression. Our parents thought they were fantastic.
AUTUMN TERM 2: What can we learn from the Great Fire of London? The Principle of Adaptation
For more information click on the link below
For our Great Works this term we had our own 'Fire of Ashley' The children made their own houses in groups and we assembled them close together to form a street similar to London in 1666. We were amazed at how quickly the fire spread and are so thankful for the lessons we have learned from this tragic event. Thankfully, we now build houses out of non-flammable materials, ensure that houses are further apart and have a fantastic fire brigade.
Fox Class produced a great assembly all about The Great Fire of London. They taught everyone about how London overcame the fire by pulling down buildings to stop it spreading. They also informed us about the changes that were made as a result of this big event, such as not building houses from wood and ensuring houses are not too close together. We also really enjoyed the songs that we heard as it helped us to learn more about this important piece of history.
We had some exciting visitors come and join us in Year 2. Unfortunately, the plague had struck Ashley school so we needed the plague doctor to come and help us. He wore a mask with a pointy kind of beak which had herbs inside to stop him catching the plague. The children were very knowledgeable and enjoyed being the doctor too. After that, Samuel Pepys came to read his diary to us. We thought it was funny that he decided to bury his parmesan cheese!
We watched a real fire to help us imagine what it might be like in London when the Great Fire started. We thought of adjectives, verbs and adverbs to describe the fire which we will be using in our poetry. Some of the words we came up with were - dancing, flickering, scorching, terrifying.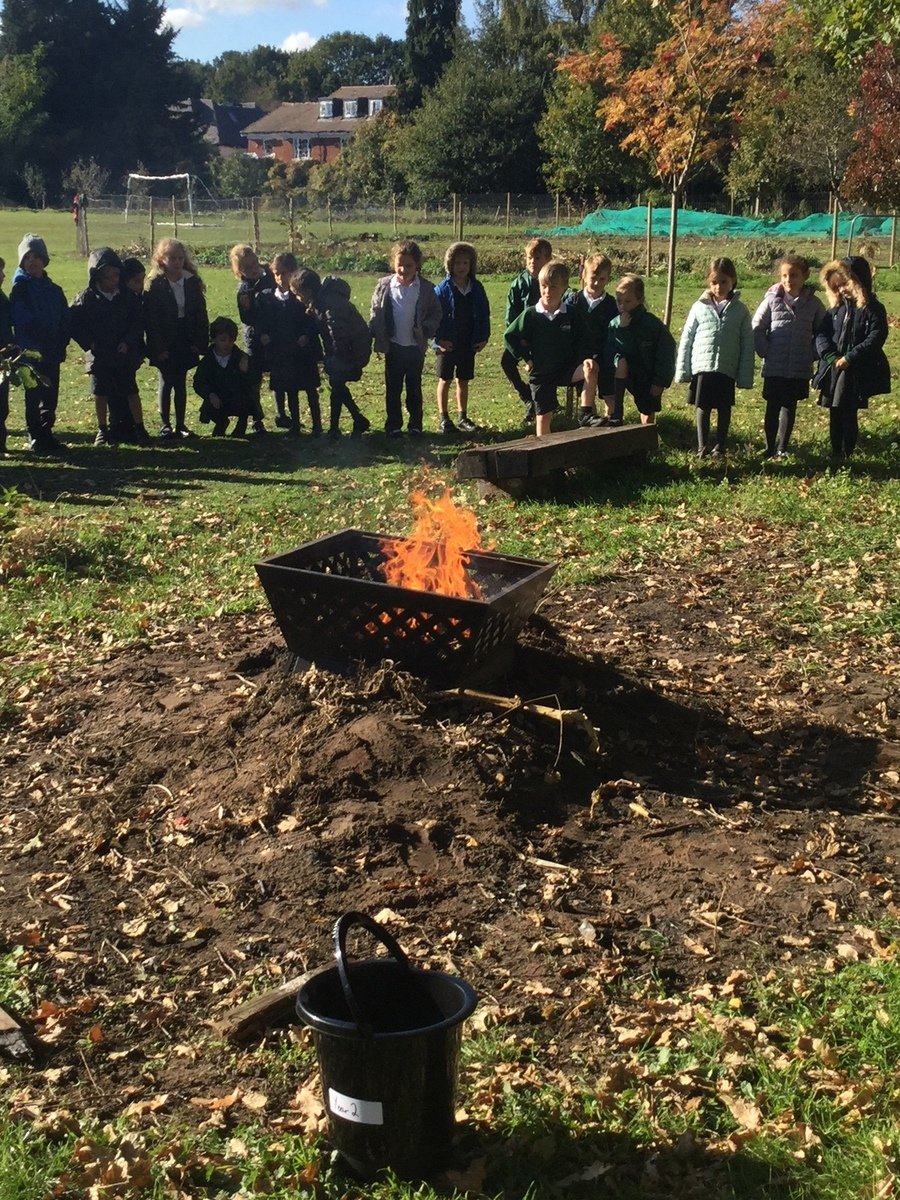 AUTUMN TERM 1:
What does it mean to be healthy?
The Principle of Health
For more information about this term please click on the link below.
Over the holidays we were all busy collecting postcards, photos, leaflets etc about all the wonderful places we visited. We shared these with our friends on the first day and wrote all about our holiday. It was lovely to see how many different places we had all visited and what a great time everyone had experienced.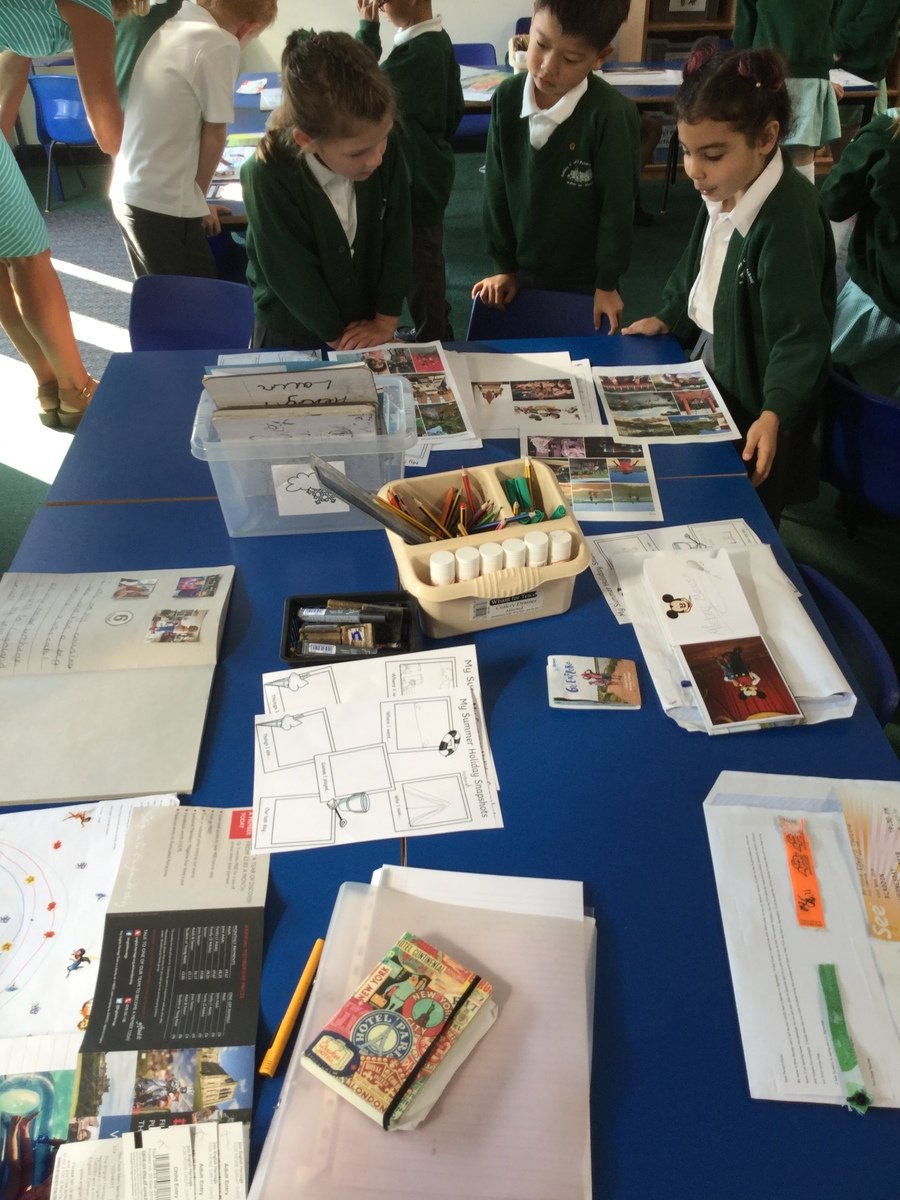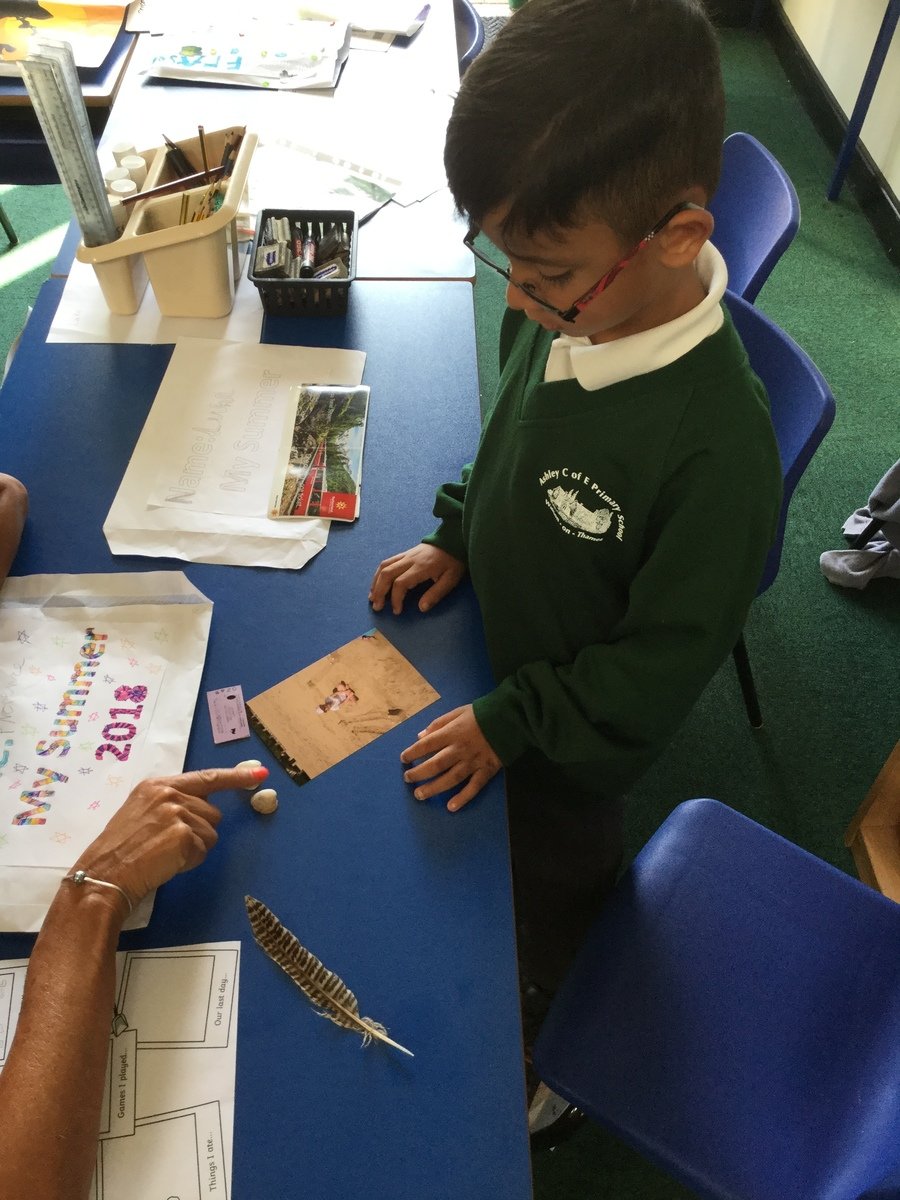 We began our enquiry this term by thinking about what makes us happy. We thought about all the things that make us feel good and wrote our own 'Feel Good Poems'. Thinking about all these wonderful things made our minds feel happy. We also tried some breathing and relaxation techniques to help with this too. We hope by reading our poems that you also feel good too!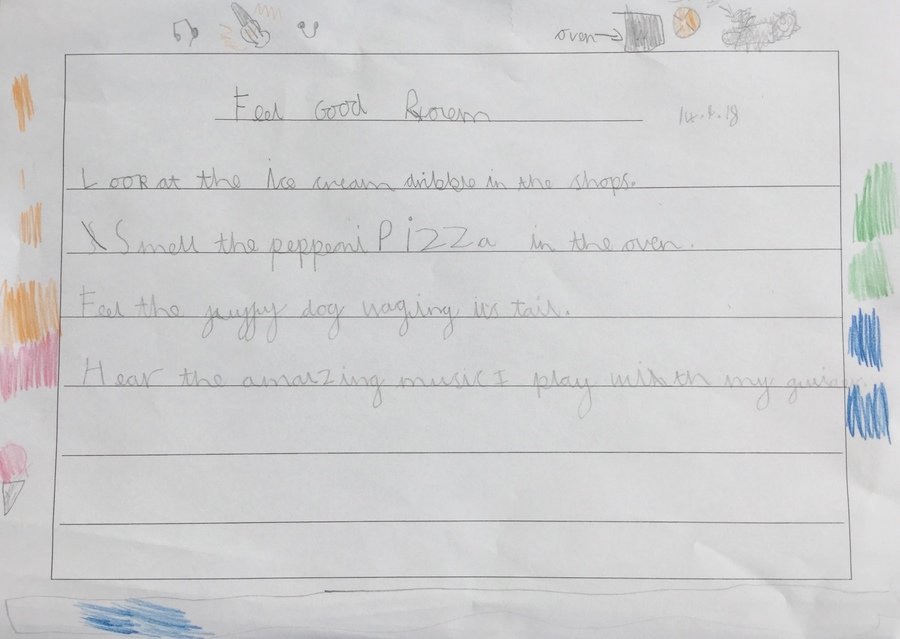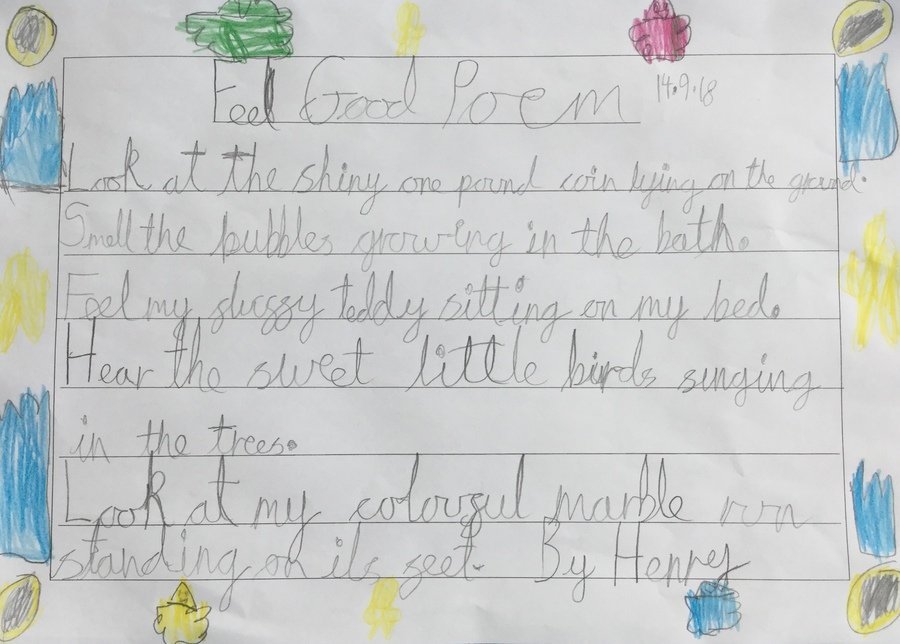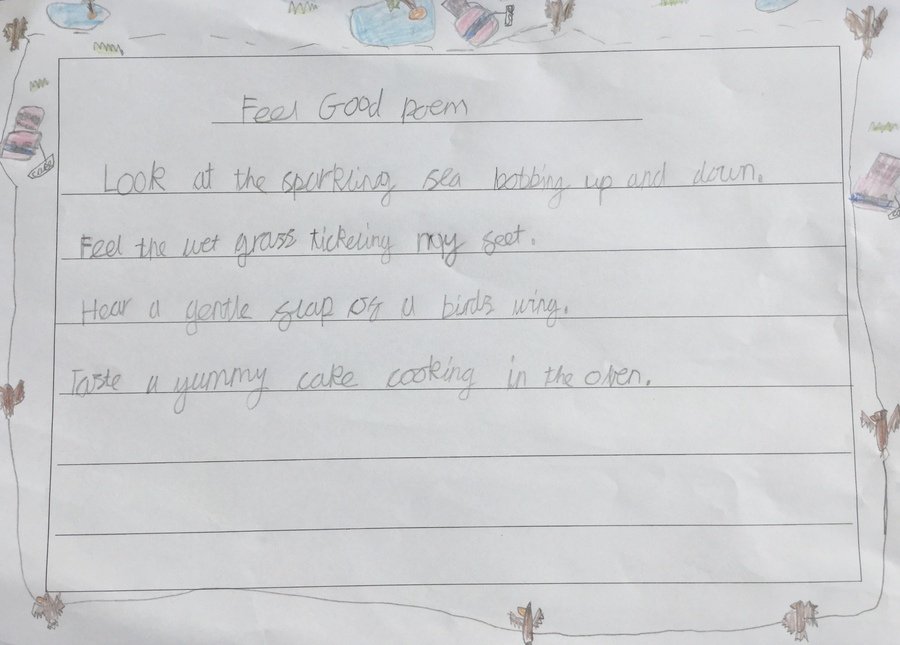 We then moved on to learning about the importance of exercise. We thought about how this is not only good for keeping our bodies fit, but that it also helps our minds too. We took part in a yoga workshop with Mrs Rich and it helped us to feel relaxed, happy and helped us to sleep well. Thank you Mrs Rich for a fun session, we have been teaching others about the new poses that we discovered.
The School Nurse came to visit us and taught us all about hand washing. We learnt all about the importance of washing our hands thoroughly to ensure there are no germs on our hands. We wrote some clear instructions about hand washing and shared these with the children in Reception. We made sure that we included: a title, a list of what you need, bossy verbs, time connectives, numbers, starting each instruction on a new line and even adverbs!
For our 'Great Works' at the end of term, Year 2 made delicious pizzas. We spent time planning them to ensure that we had a balance of all the food groups. Once they were cooked we took them home to enjoy with our families. During our evaluations we used the following words to describe them - tasty, delicious, scrummy, yummy. We discussed what we had learned from our experience, here are some of our comments - "I now know that I need to bend down at eye level to measure water", "we should have a variety of toppings to make it healthy", "making pizzas is harder than it looks!"
Information for parents
Click on the above links to see a PowerPoint for progression of maths skills at Ashley school. These will be useful so that you are able to understand the methods your child uses, which may be different to the methods you use, so that you can best support them. Please ask your child which method they use as it will differ for each child. The key is that they are comfortable and secure in the method they use.
Please click on the videos below to see how we are teaching addition and subtraction in Year 2
Please click on the videos below to see how we are teaching fractions in Year 2
Please click on the videos below to see how we are teaching division in Year 2