New Leaders in Sustainability: Chamonix

Background
New Leaders in Sustainability was a project started by Richard Dunne, Hugh Moss and Pete Baily in 2006 after they visited Antarctica and witnessed the dramatic effects of climate change on the frozen continent. Following this transformational experience, the three were committed to making a difference on their return. Consequently, they designed the Inspire Alpine Expedition to Chamonix; an experience enjoyed by Year Six children at Ashley – a culmination of their sustainability learning and journey at primary school.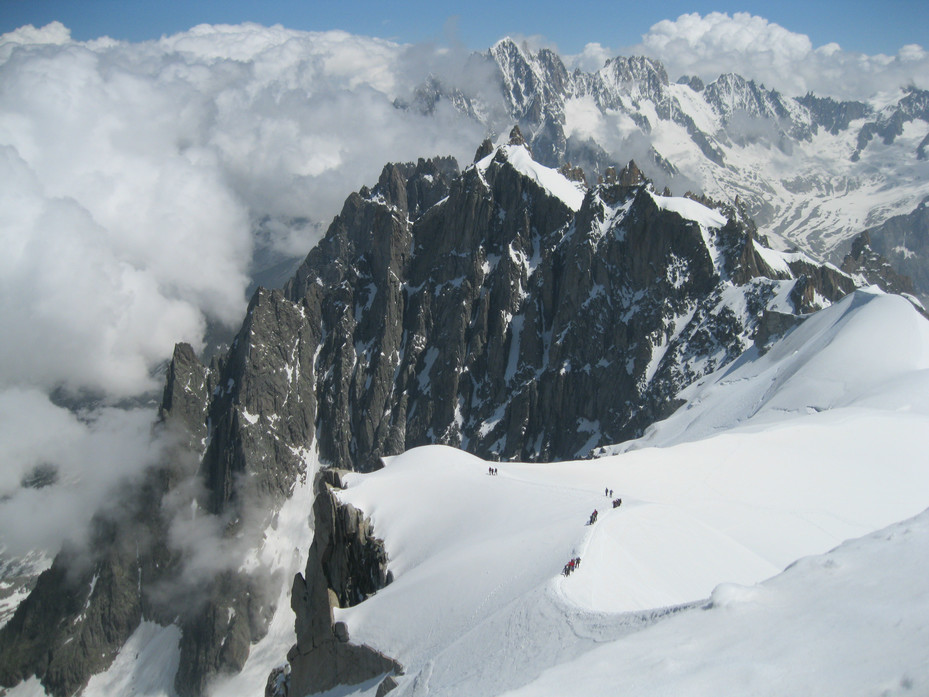 Since 2014, when we became two form entry in Year Six, we have successfully run two expeditions in consecutive weeks in Chamonix. Funding for the trip is made up of parental contributions and fundraising by parents. Each year the school community supports the New Leaders in Sustainability expeditions by supporting events such as Quiz Nights, the Chamonix Sports Day and cake sales. Before departure, the children work with a designer to design their T-shirt whilst away, promoting the cause. Below is the 2016 design which is printed on 100% organic cotton t-shirts. Thank you to Steve Gilligan, parent and graphic designer, for his work on this.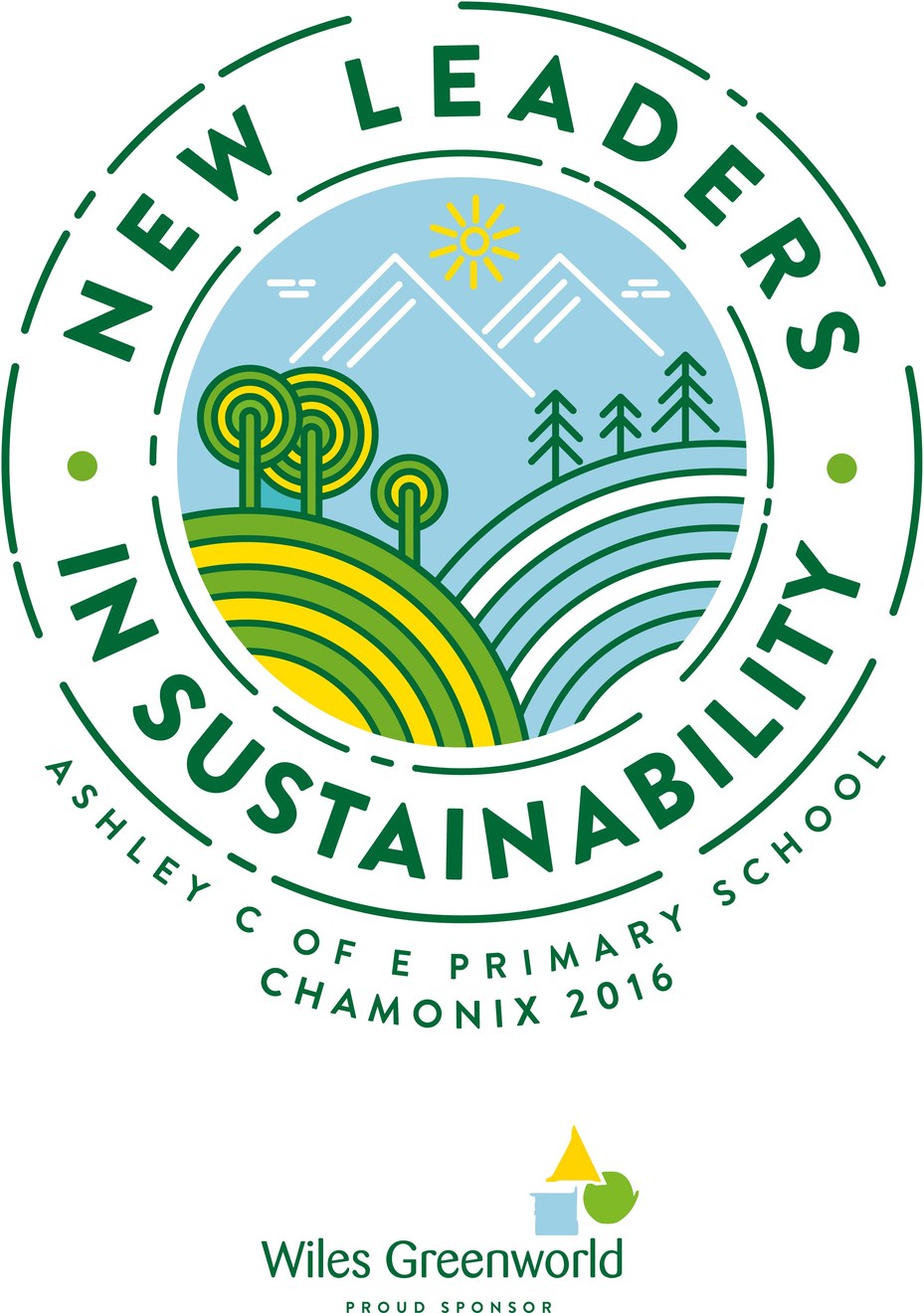 Watch this video showing the week's learning and activities:
Individual, Team and Global Well-being
The expedition takes place over five days in June. The groups travel to Chamonix by train where they learn the meaning of leadership and well-being. The first full day in Chamonix focuses on 'individual well-being'. We explore what we each need to be well and challenge ourselves to be the best we can be during the afternoon's rock climbing. We discuss what we need to be well looking at physical, mental, emotional and spiritual well-being. This learning explores the Harmony principle of health and well-being, what we need to be well. As we spend time falling in love with nature in the Alps, what we often refer to as the 'Magical Kingdom', we explore the Harmony principle of Oneness - that we are one with nature and we must live in harmony to protect our world. We Are Nature.
Day two focuses on 'team well-being'. First, we travel to the ice caves of the Mer de Glace and touch the glacier. As we desend to the caves, we witness the dramatic loss of ice experienced in the last few decades highlighting how our world is warming. The children hike for over five hours to a refuge 2000m up in the mountains. Along the way, they learn what a team needs to achieve its goals and be well, whilst taking in breath-taking views of the rapidly melting glaciers. During this journey, we explore the Harmomy principle of interdependence; how all life needs to work together in harmony and balance to be happy and healthy.
The final day focuses on 'global well-being' and what our world needs to be well. The children design ways to ensure the well-being of Chamonix through five themes: energy, food, water, waste and transport. Finally, they take the cable car up to the Aiguille du Midi at 3,842m to gain a new perspective on their world from on high. Importantly, at the end of each day, every person on the expedition, children and adults alike, make a pledge to change the way they live their lives.
Upon arrival back home, the children lead the way as they walk out to meet their parents. They have been transformed and now they are the leaders. They leave primary school a month later confident in knowing what they need to be healthy and happy in themselves; how to work effectively and harmoniously within teams and their community; and how to protect our beautiful yet fragile living planet.
"A good leader is someone who gives a lot of encouragement to motivate the team. They have to have the confidence to make difficult decisions. Sustainability is where we don't take too much and live within the Earth's resources." (Alex C)
"Leadership is making sure the team is well prepared for anything and everything that lies ahead and taking full responsibility of everything that comes their way. Sustainability is a way of life; only taking what you need and living within the Earth's resources." (Ellie)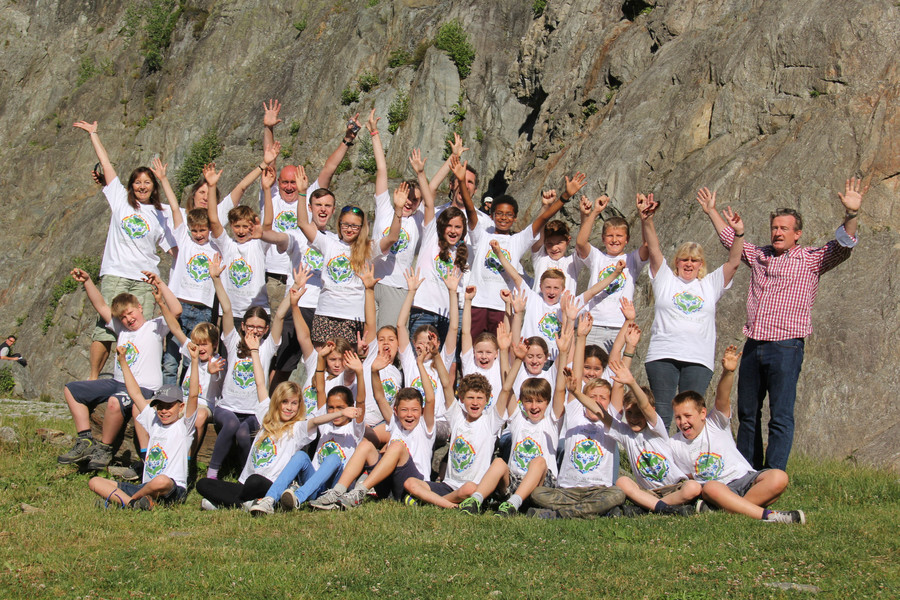 Blogs
While away, the journey and learning is shared on each class' blog for family, friends, the school community and the world to read. Look at the blogs to learn a little more about what each group experiences.
Spreading the word
Over the years the New Leaders in Sustainability experience has been shared wider afield. Both Esher Church School and Reigate St Mary's Preparatory School have participated in the experience. We have also welcomed different groups and individuals away with us, including secondary school students and teachers from the Netherlands and educators from Taiwan. In December 2013, the New Leaders in Sustainability expedition won the Educational Visits category in the Educational Business awards for the unique experience it offers. The week and its learning has also been featured in an article in Resurgence magazine.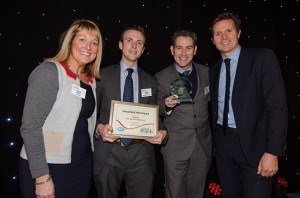 Wiles Greenworld is a proud sponsor of New Leaders in Sustainability and has supported the trip since its inception. We thank them for their support and vision in seeing what a special experience this is and the positive outcomes it has.