Empties Please
In assembly on Thursday 20th April, the Eco Council introduced an exciting new recycling scheme which starts today. Ashley School is working with Empties Please to recycle ink and toner cartridges. Not only does this initiative reduce on landfill waste by recycling, but it also earns our school money in return. Each child will have been given a bag today to collect cartridges in; in addition, please find attached a more detailed explanation of the scheme in the Empties Please Letter to Parents. You will also find attached a list of the cartridges and toners that are accepted. Once your bags are full, please deposit them in the two bins (brown for ink cartridges and white for toners) by the front office. Hopefully, we can raise lots of money!
Price list for Empties Please Ink Cartridge Recycling
Stop the tax on solar energy
Dear Ashley School Community,
We are writing to you to complain about our government's plan to increase the tax on solar energy produced by state schools. In our opinion, this is a message that they think solar energy is not important to our planet. However, there is a petition to this terrible tax on solar energy. The more people that sign, the more we can stop the tax. You surely must agree with me, so will you be brave enough to sign? (Matthew)
Most of our energy is non-renewable energy - fossil fuels such as coal, oil and gas. Wonderful rainforests are getting destroyed and people are losing their lives because of this but there is a solution. We believe that if we stop using non-renewable energy and use more solar energy, we can stop what is happening to our world. At the moment, our world is sick and we have to cure it. We have the medicine but we just do not use it. That medicine is solar energy. (Alisa)
Even though solar panels come in lots of attractive designs, they can be a bit expensive. Some companies avoid buying them because they are a little expensive. However, solar panels are becoming cheaper by the year – they estimate that by 2020 their price will reduce by 40%. As a result, renewable energy will be able to be used anywhere. (Chloejane)
When fossil fuels are burnt, there is a direct effect on our planet and it destroys our air. Solar energy can save our planet. Our government is sending out a clear message it does not support renewable energy. Ashley School Community needs to sign this petition so we can achieve a better, cleaner future. Thousands have signed so far but we still need more to reach the quarter of a million target. We hope you can do it because if you do not, schools will be forced pay more therefore having less for school equipment and resources. Sign the petition and save our world. (Samuel)
Follow this link to show you care https://secure.greenpeace.org.uk/page/s/no-new-solar-taxes-v3
Yours sincerely,
Year Four
Earth Hour
After Year Four's powerful assembly promoting the tenth ever Earth Hour, it was great to see our school community taking part:
Riverford Organic Vegetable Fundraising Scheme
Spring is in the air so why not sign up to the new Friends of Ashley fundraising initiative run by Riverford Organic Vegetable box scheme. Vegetable box prices start from £10.95 and full details of their range of products including fruit, veg, meat, bread, dairy and other delicious deli style goodies can be found at www.riverford.co.uk. If you register and sign up to the scheme, after your third order the school receives £15 (then another £15 after 52 deliveries). You can also sign up to this scheme if you are an existing customer too. So why not give it a try and as well as eating more healthily, you'll be raising funds for the school. On signing up please enter 'SCH1250' when asked for a 'Promo Code'. Any questions please contact Lisa Richards on timlisarichards@hotmail.co.uk or contact Riverford directly.
Eco Schools Green Flag Award Renewal
Every two years, an Eco School's assessor visits to evaluate if we should be awarded re-accreditation for the Green Flag award - the highest standard. Following our recent assessment we were sent the following feedback:
'Ashley is truly embracing the ethos of environmental education and sustainability. The children are very enthusiastic about their community and world and are experts on environmental trends and developments. A huge thank you to the fantastic Eco Council who served as tour guides and great sustainability ambassadors for Ashley School.
Ashley wins GOLD in Surrey Wildlife Garden Award 2016!
Ashley School has come top in the school's category in this year's Surrey Wildlife Garden Award. Our fantastic outdoor space - for growing and nature - has been recognised and we will receive a prize for our efforts. The link between the classroom and outdoors is exceptionally important across the whole school with our Harmony learning and learning enquiries. They will be running features on our school garden (as well as other winners) throughout the year on www.surreywildlifetrust.org/gardening
Award Winning Sausages
On Tuesday 7th June the juniors were treated to a presentation from John Langford, our award winning sausage provider. Langfords supply our school with 100% organic outdoor bred sausages that not only taste delicious but come from pigs that live healthy, natural lives before they find their way to our plates. After John's presentation, all the children were treated to a sausage paddy bap for breakfast; they left with a full stomach and a better understanding of the importance of organic meat.
"I thought it was interesting that the pigs lived their first four months outside then came inside for their last two months; however, it is sad that non-organic pigs just live four months and often live inside in sad conditions." (Lucy -Year Four)
"It was delicious!" (Joe - Year Four)
Walk Once a Week Fundraiser
On Thursday 24th March it was great to see everyone wearing funky shoes today to raise awareness for Walk Once a Week and to raise money for Living Streets, the charity that supports schools and children in being active and healthy. Junior and infant classes paired up in the afternoon to enjoy a healthy, sunny walk around our field. We have raised £310 so far for Living Streets. Thank you to the Eco Council for coordinating this event.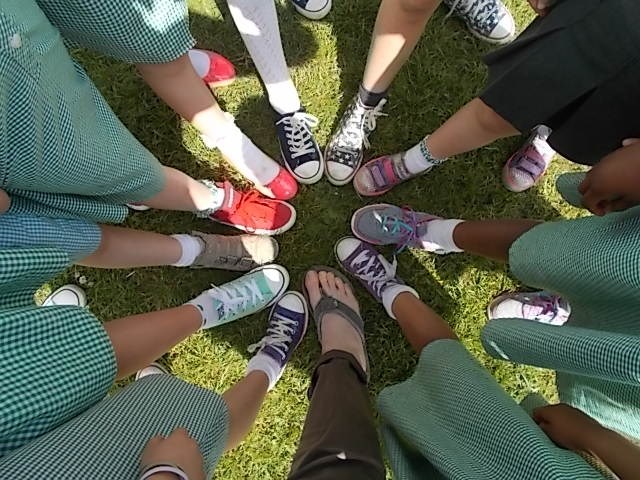 Earth Hour
Following Year Four's powerful assembly on Thursday 17th March highlighting the causes, impact and solutions to climate change in a whole school assembly, the school community was challenged to take part in Earth Hour on Saturday 19th March to show what can be achieved when we unite together. Here are a few photos showing what we got up to when the lights went off:
Ambassadors for Sustainability
This year we have been busy promoting education for sustainability by supporting locals schools in their journey to become more sustainable as well as welcoming visitors keen to know more on how we have developed a unique curriculum exploring the principles of Harmony with each enquiry of learning linked to a sustainability theme. In February, teachers from Hampton Junior School visited to learn more about how to develop Eco Schools' themes and develop best sustainable practices. On 3rd March we welcomed Ashford Park Primary School's Eco Council; they quizzed our Eco Council on how to develop as an Eco School as we showed them our school grounds. We will continue our partnership with both schools and support them in their journey. On Tuesday 1st March we welcomed delegates from the annual SEED (Sustainability and Environmental Education) conference. Three Japanese educators (a primary school Headteacher and two university lecturers) and a Korean professor visited Ashley to see best sustainable practice in action. Not knowing much about the school beforehand, they were astonished by how embedded education for sustainability is in our curriculum; they said they had never seen a school like ours before!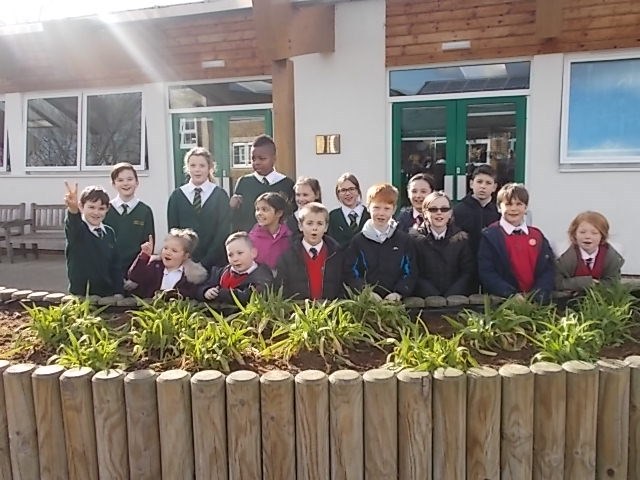 Ashford Park Eco Council Visit - 3th March 2016
Walk Once a Week
On Wednesday 4th November Ashley School experienced the launch assembly for a new travel initiative. Ashley will be working alongside Living Streets, a UK charity, to encourage and reward healthy travel to school. By healthy travel we mean travel that is good for our wellbeing, where we get physical exercise - it could well, and hopefully will, also benefit the environment too by lessening pollution. The programme is simple: if your child Walks Once a Week to school (this also includes cycling, scooting and park and stride) every week for a month, they will be rewarded with a special badge; there will be a different badge each month to collect. Everyday, throughout the year, the children's travel methods will be recorded in class. (Please note that park and stride is considered a 10 minute walk or more; the value of parking further away than normal is getting the extra exercise).
The children are all very excited to start recording and hopefully start collecting those badges. Having the Walk Once a Week mascot - Strider - at school only increased the buzz around this new initiative. If you would like to learn more, please visit the Living Streets website: http://www.livingstreets.org.uk/walk-with-us/walk-to-school/primary-schools/walk-once-a-week.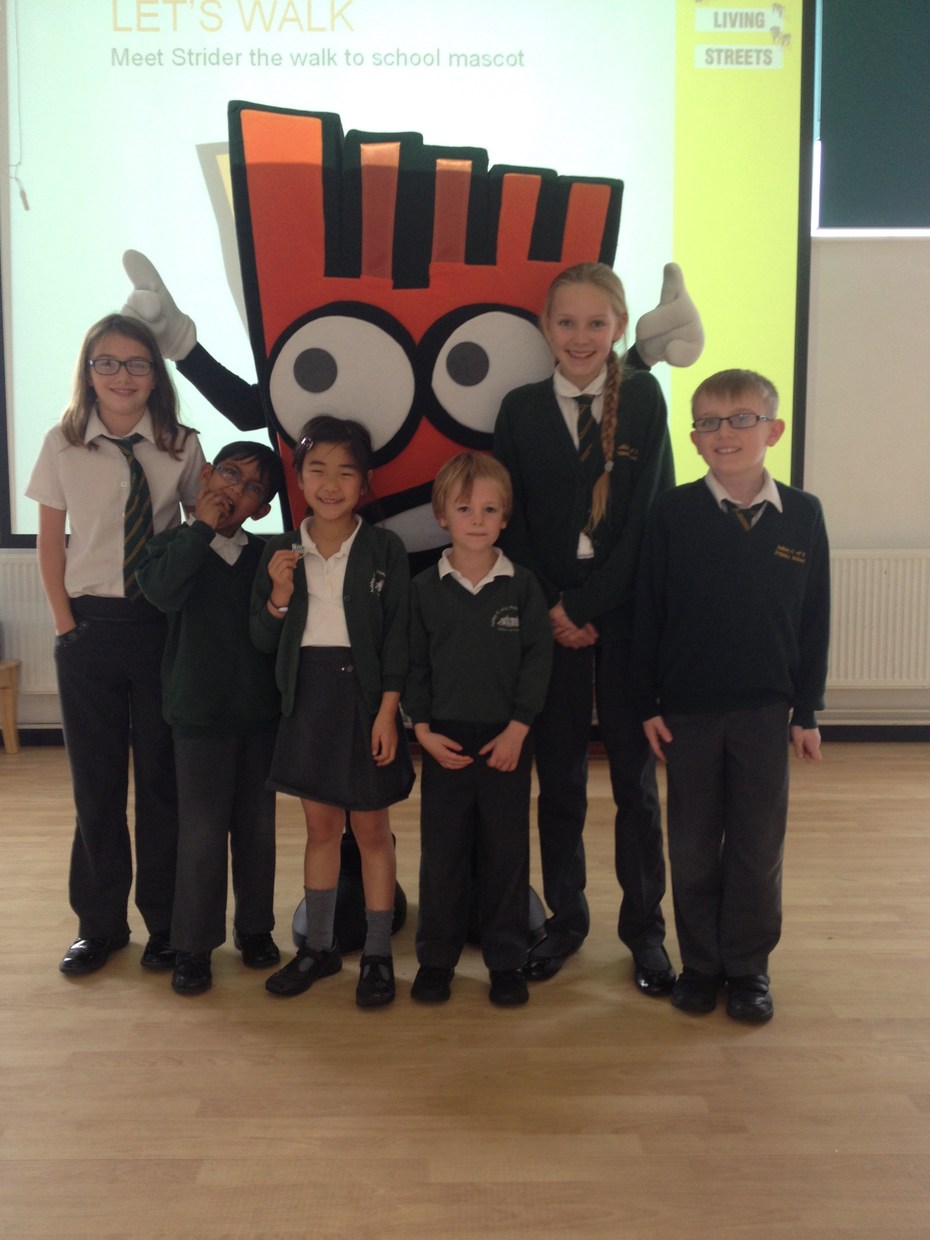 Biodiversity Maps
In our last Eco Council meeting, the children took a walking tour of our school grounds investigating what biodiversity they could see at school. They then decided to challenge the school to do the same at home. Below is one example from the Warne family's garden (click on it to see it in more detail) which is bursting with wildlife and diversity. We hope to see many more maps coming in please.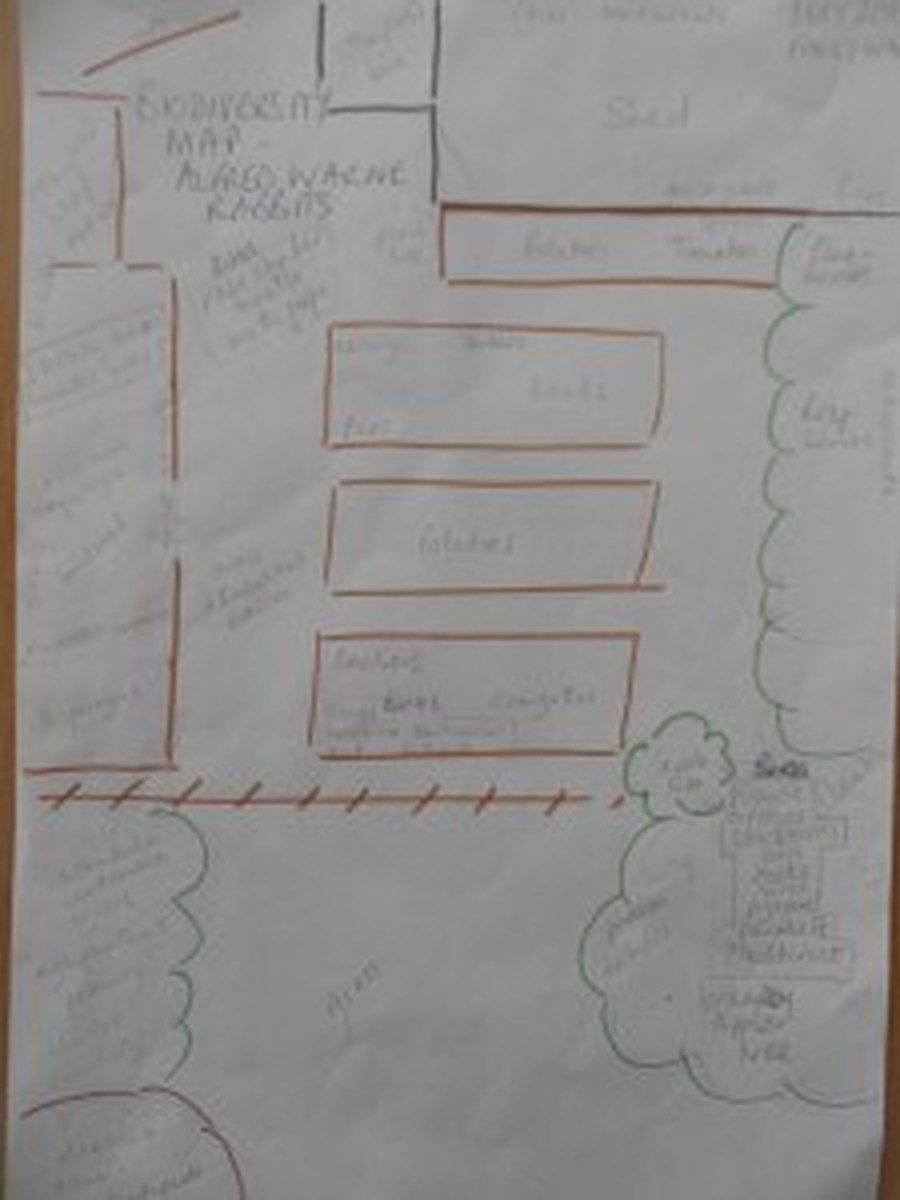 St Andrew's Eco Visit
On Monday 1st June a group of 10 Year Five children and two teachers from St Andrew's School in Cobham visited Ashley. In a science themed week, the St Andrew's children were learning about sustainability and wanted to visit Ashley to gain inspiration for changes they could make to their school. They were given a tour of the school grounds by Philip Burns, Alice Cope, George Hart and Matthew Todd, who did an excellent job of explaining how all our learning enquiries have a sustainability link and how we incorporate our school grounds into our learning. From their visit they were particularly keen to have their own bee hives, a secret orchard and very much wanted to learn from what we are doing to improve our school lunches by weighing food waste and evaluating menus to ensure everyone enjoys school lunches.
Since becoming an Eco Schools Ambassador School, we have increasingly been advising and supporting local schools in how to enrich their learning through sustainability. We wish them all the best in the efforts. It is great to see our children leading this initiative.
Eco Schools Ambassador
We are happy to announce that following an application just before the Christmas break, Ashley School has been awarded the role of Ambassador School for Eco Schools – the highest accolade available with only nine ambassador schools in the country; just two in the south-east. As part of our role over the next two years, we will be working closely with both the other ambassador schools and local eco schools on their journey in education for sustainability. Importantly, the award is recognition for the outstanding work we do at school and we will be referenced as a model of best practice throughout the country (click on the following article to learn more about the role). Click here to watch our application video to find out how sustainability is at the heart of everything we do at Ashley.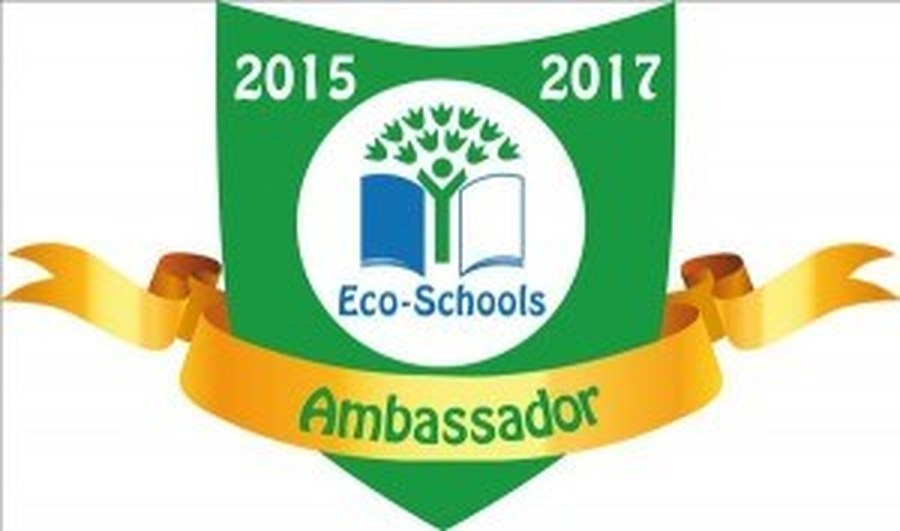 Eco Schools Green Flag
On Monday 8th December an Eco Schools inspector visited Ashley to assess us for our Green Flag renewal. The inspector was given a tour of the school grounds by the junior members of the Eco Council and Year Six energy monitors. During the tour, the children were questioned about the sustainability work they do at school – the inspector could barely get a word in as the children shared everything they do, from saving energy and growing food to Design for Change projects and what they learn through their learning enquiries. Needless to say, we are proud to announce that the school has been awarded its Green Flag status once again, for the fifth consecutive year. The inspector was hugely impressed, sharing he has not visited a school where sustainability it so well embedded in the curriculum.
In addition, on Thursday 11th December the headteacher and sustainability coordinator from Waverley Abbey Junior School, Farnham, visited our school to learn how we embed sustainability in our learning culture. They left inspired with ideas to take back. We hope a strong partnership will now develop so we can support their journey further.
Ashden's Less CO2 Programme
In 2009 Ashley School won the highly acclaimed Ashden award for our work in reducing our energy consumption and raising awareness both in school and in the community around energy conservation. We are happy to announce we have continued our partnership with Ashden, a leading charity for sustainable energy. This year Ashley is acting as a mentor school for local Surrey schools in the Less CO2 programme, supporting schools in reducing their energy use. On Tuesday 25th November, the second of four workshops was held at Ashley with Mr Cadman speaking on how to develop greater pupil and staff participation in energy reduction. We are looking forward to seeing how much money and energy our local schools can save by the end of the programme in the summer.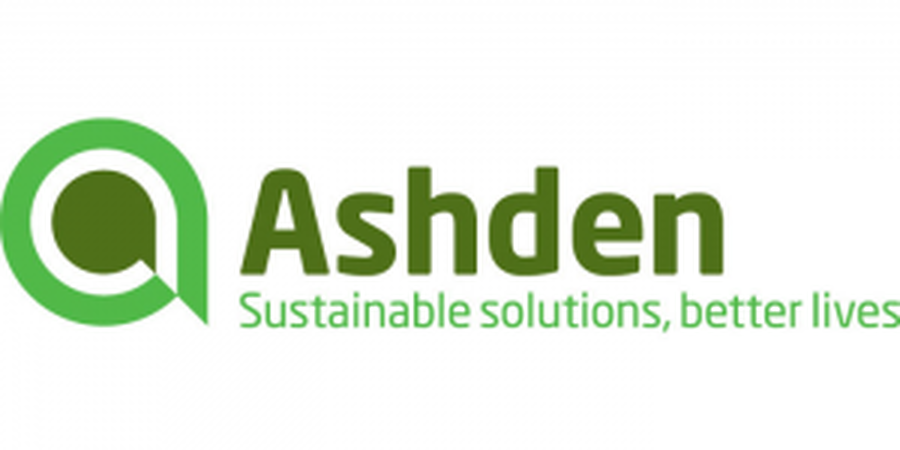 New Uniform Supplier
The school now has a new school uniform provider. Click on the County School Wear website link and you can order on-line straight from the website. We have changed our uniform provider to give you a better deal on price – all items now cost less! – and also to improve the ethical sourcing of the various items, for example through the use of regenerated cotton – click here to learn more about their Eco School Wear. There will be bulk order pick up dates when orders will be delivered straight to school at no extra cost to you on 12th January, 16th March, 6th July and 1st September. We hope it works well.
Big Tidy Up
Year Four have been monitoring the amount of waste we create here at school as part of their sustainability focus. As well as monitoring rubbish and recycling bins throughout the school, they have also joined Eco Schools' 'Big Tidy Up' in an effort to keep school grounds clean and unpolluted. Their summer term learning enquiry Walton: is it a wonderful town? has also encouraged them to clean up our community. Thank you to Eco Schools for sending us bags and resources to enable this to happen. Whilst clearing up waste is important, now our challenge is to reduce it!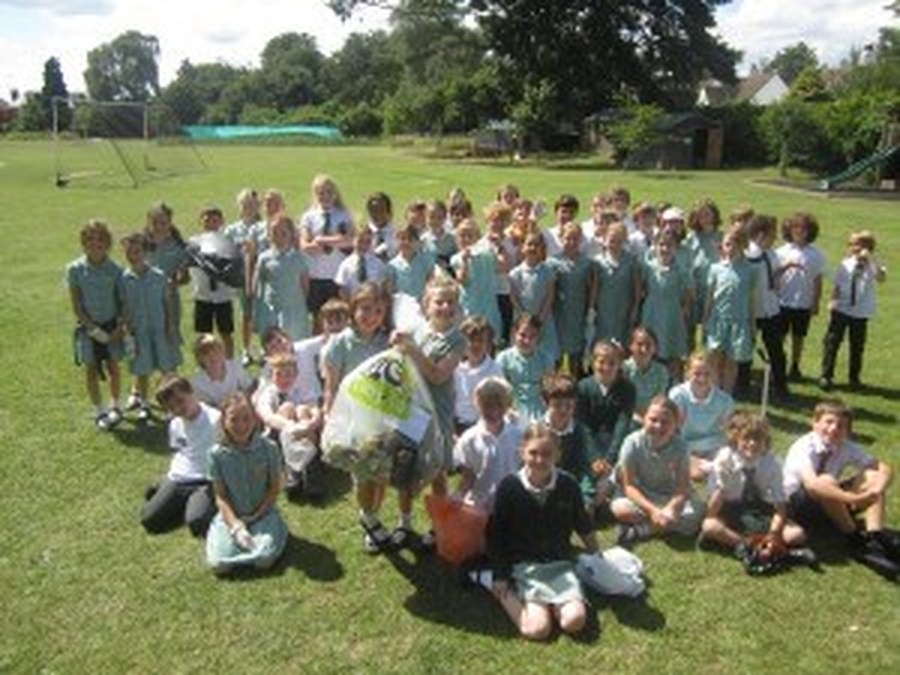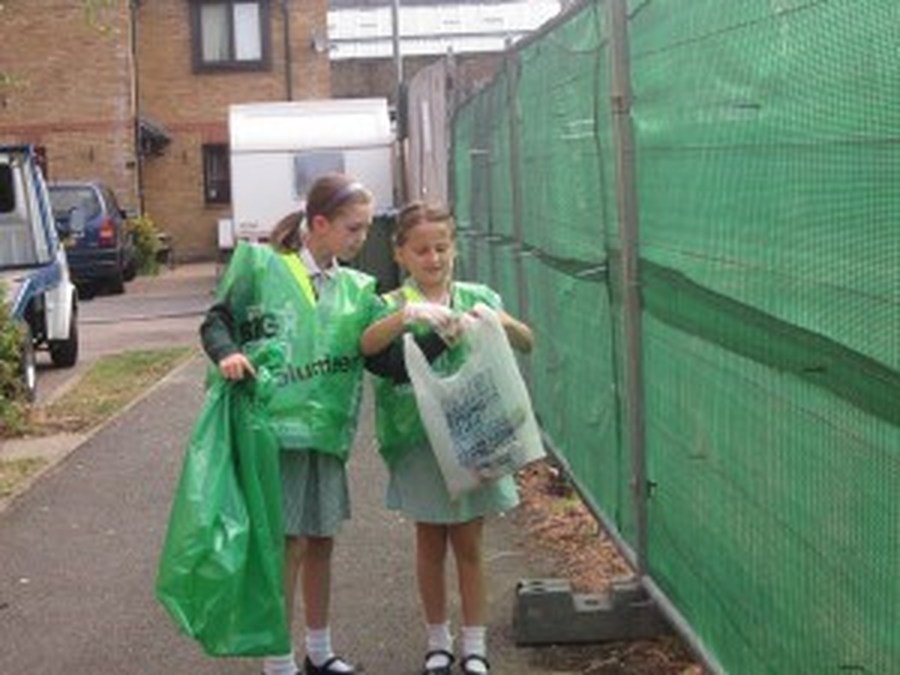 Butterflies at School
With our rich and diverse school field we are lucky to attract a wide variety of biodiversity. This has been further enhanced by the planting of flowers that attract creatures such as butterflies. Below are some photographs taken by Darrel, our gardener, over the summer months. Our competition to name them has now closed; congratulations to Anais in year three who correctly identified them all. You will now find all the species labelled below. Please do send us photos of other species you encounter.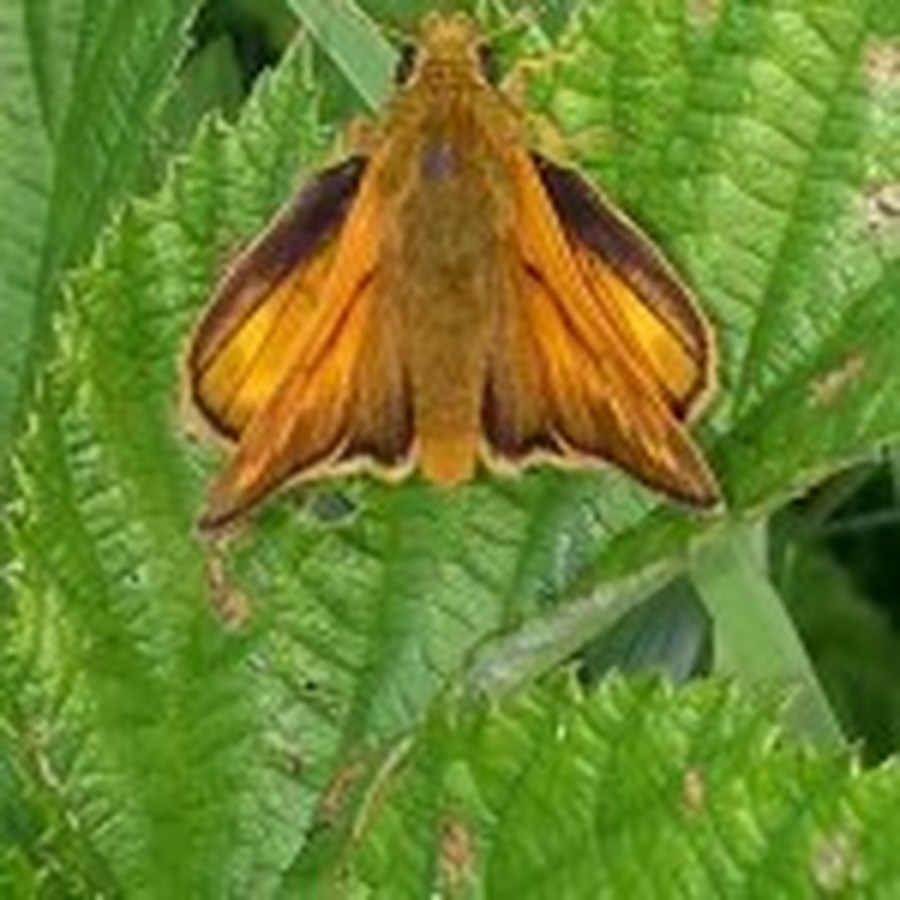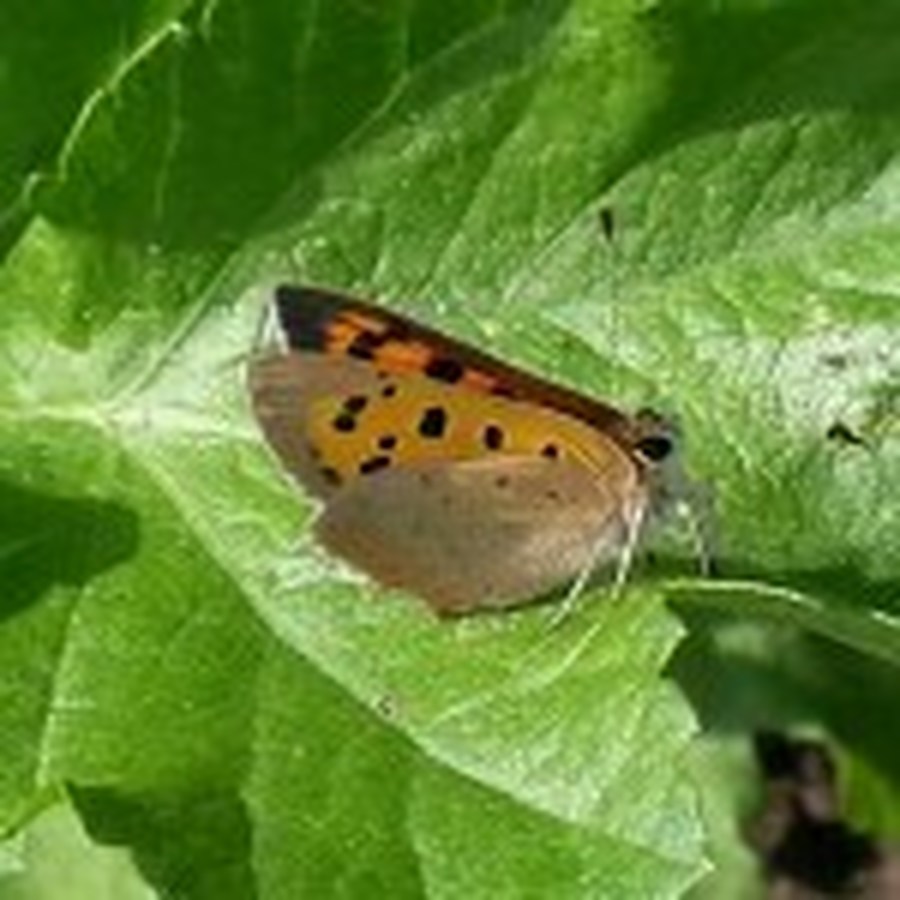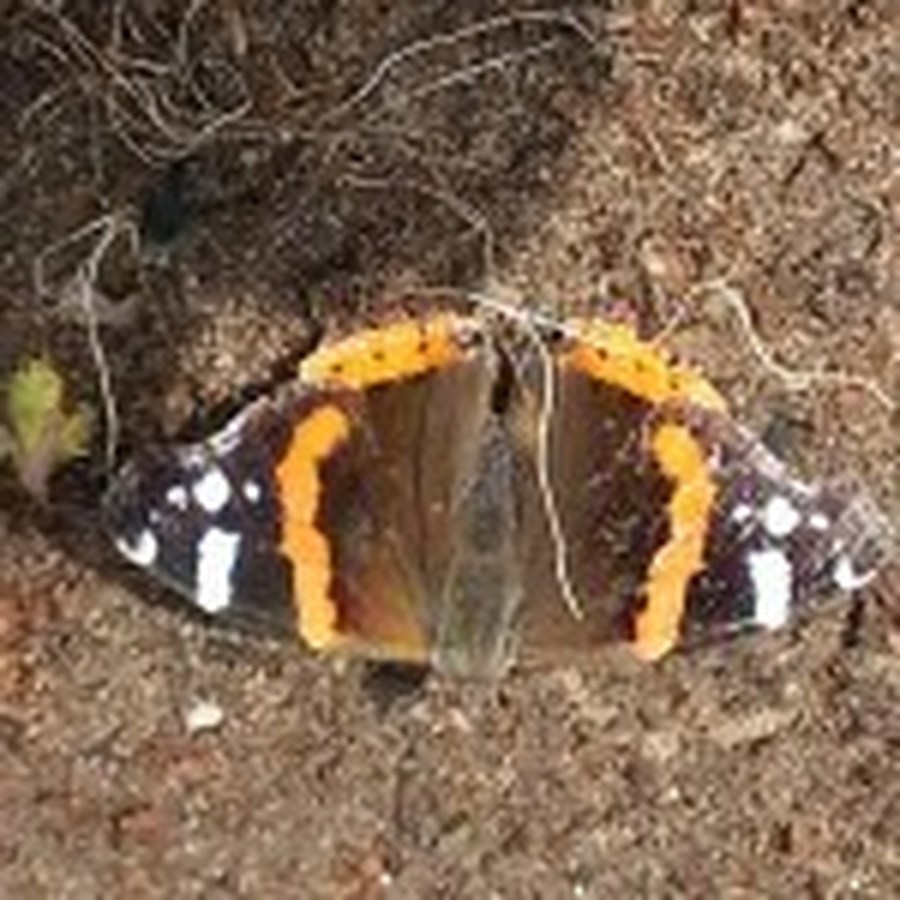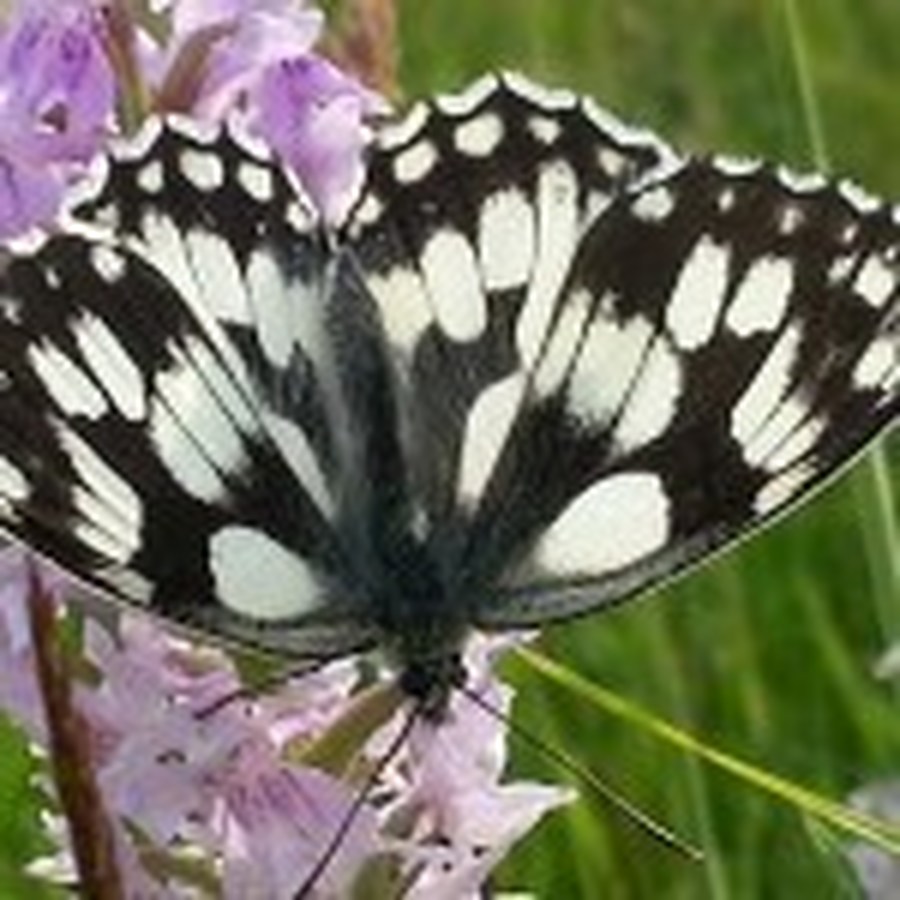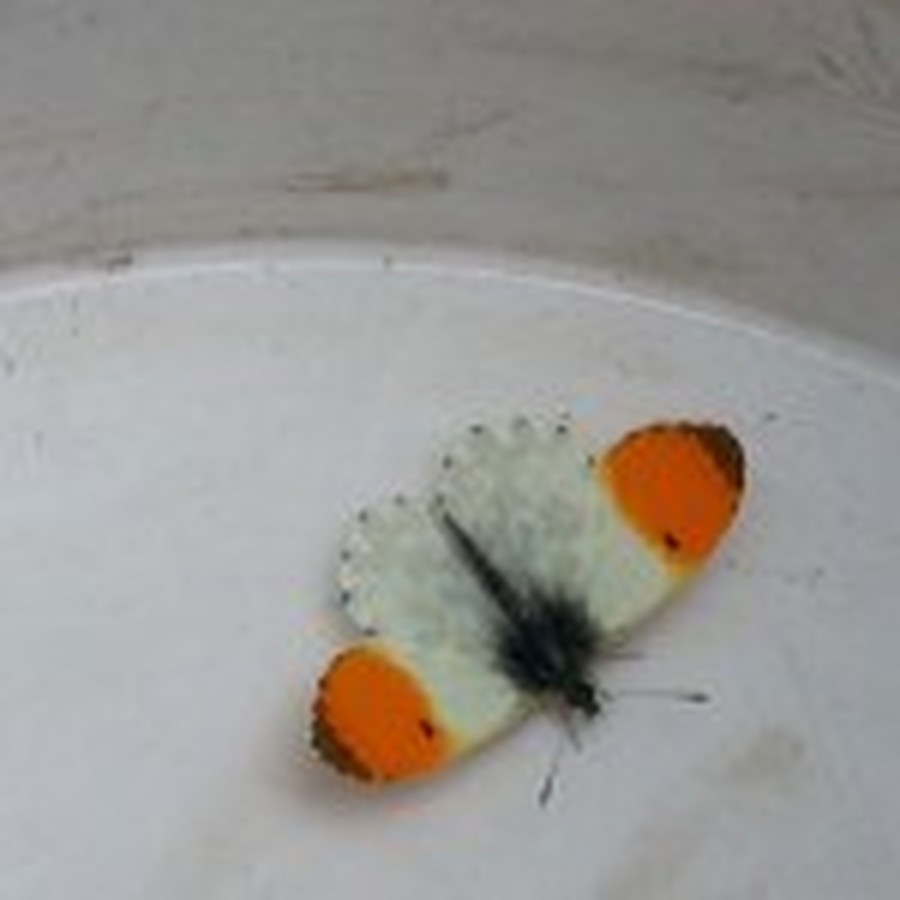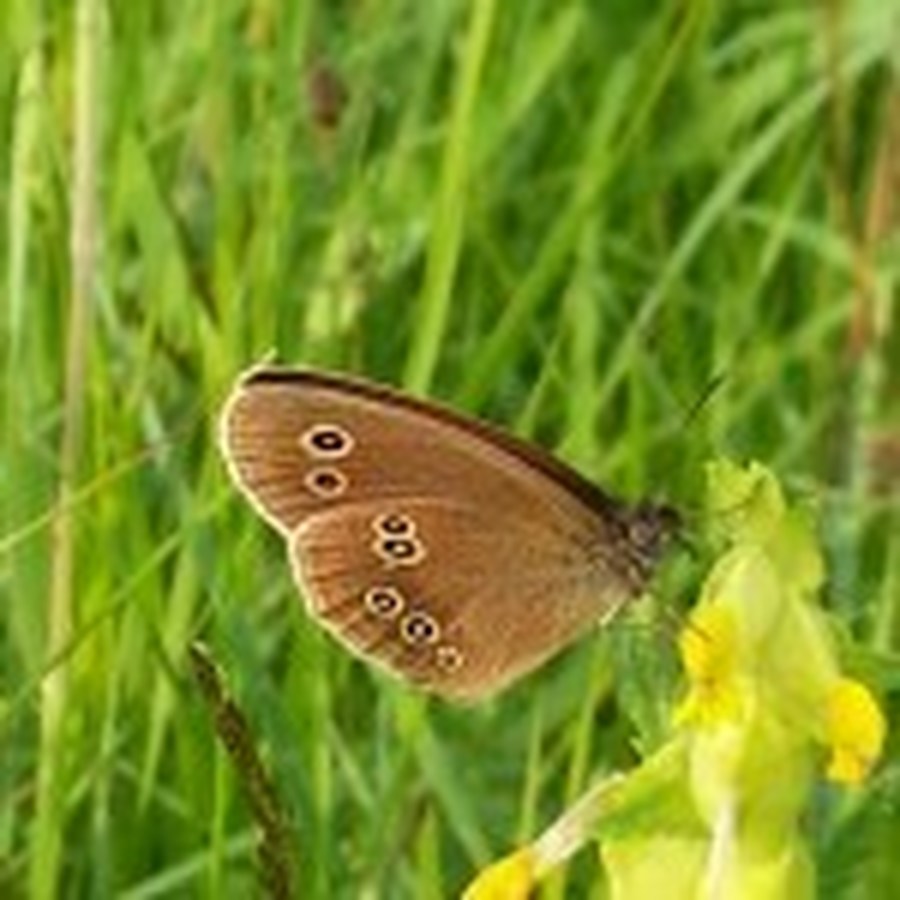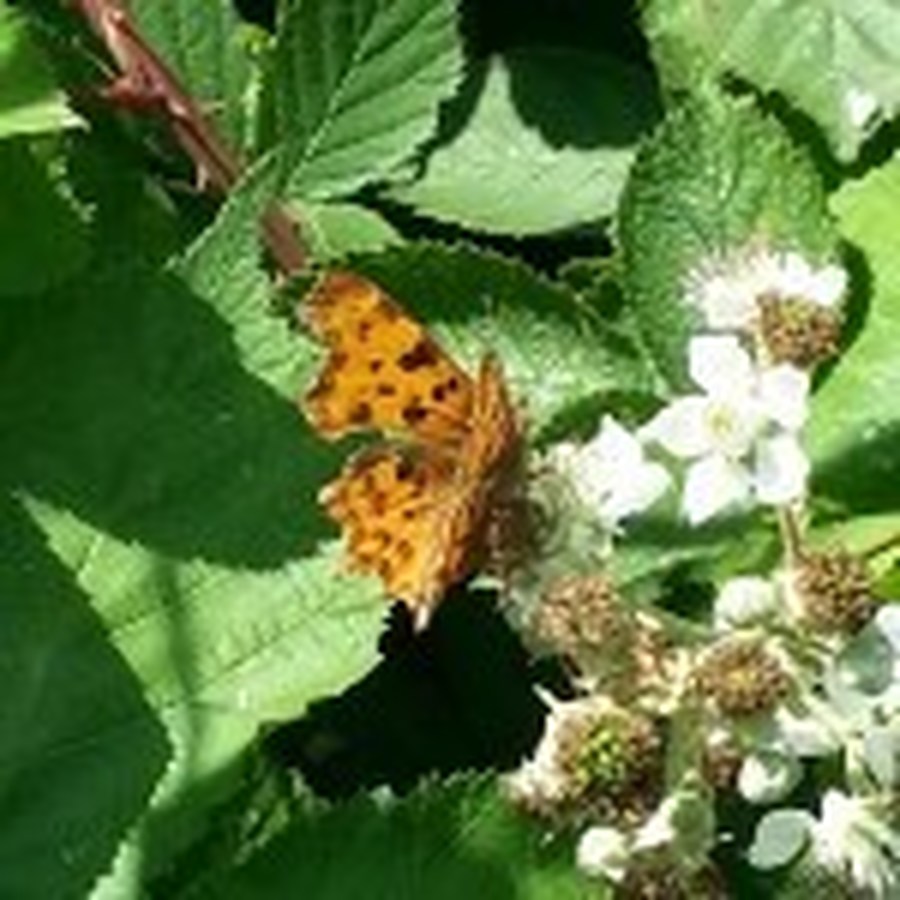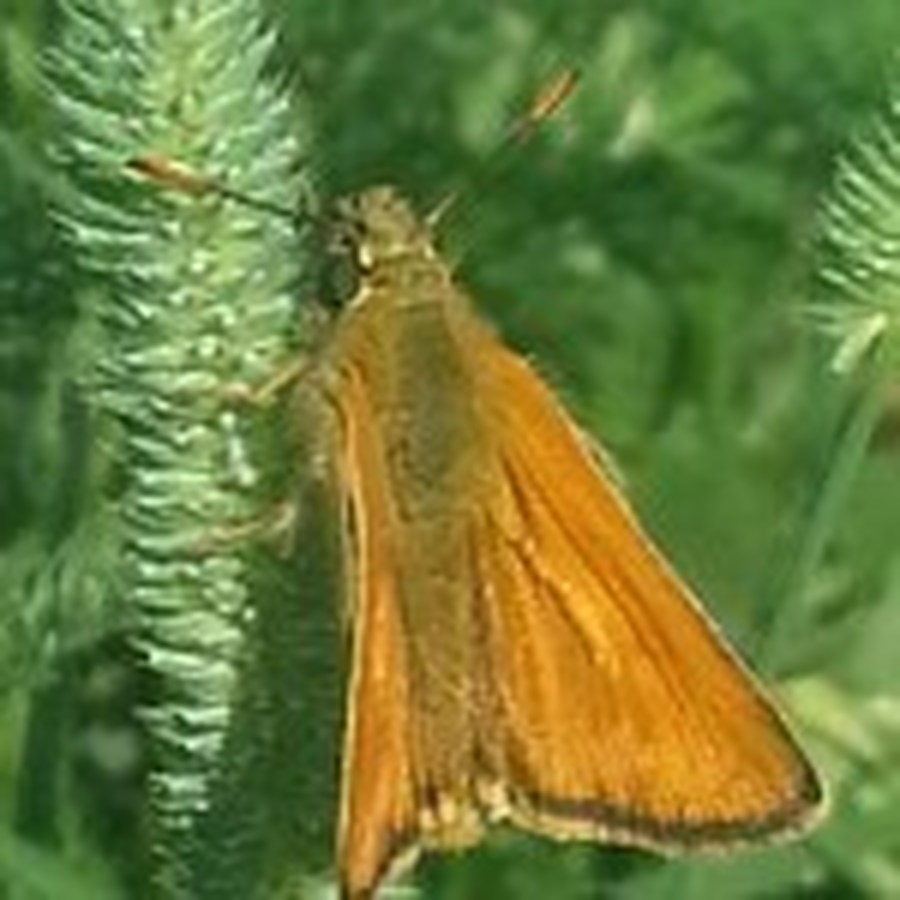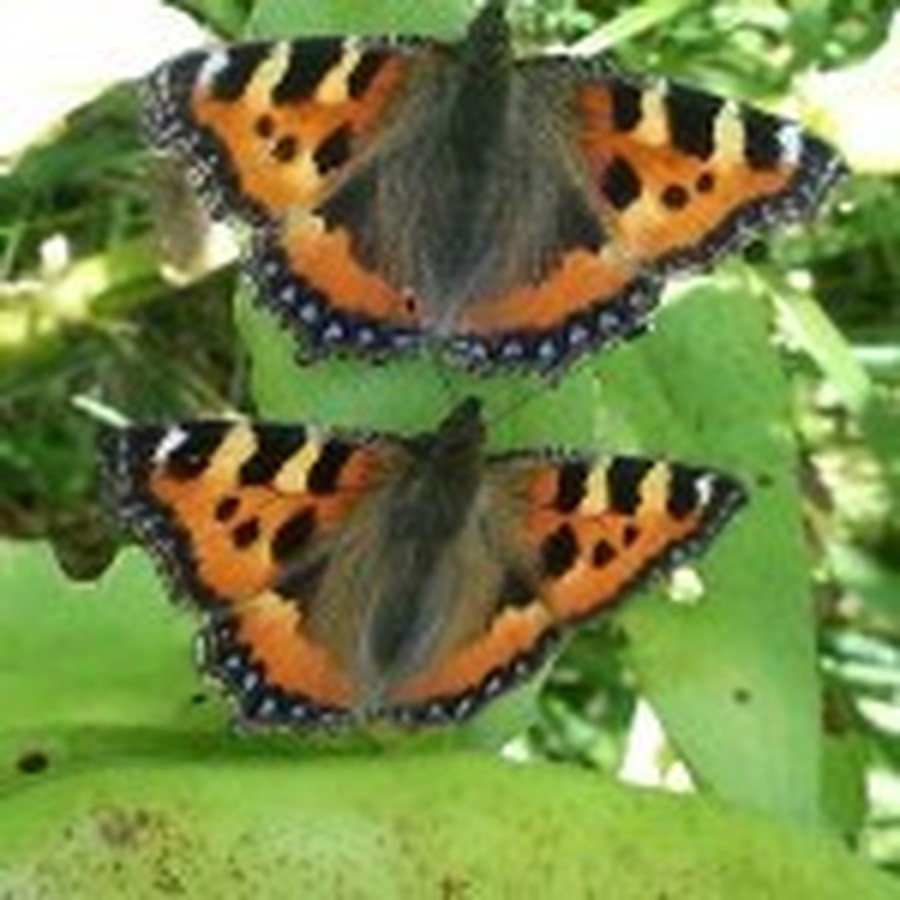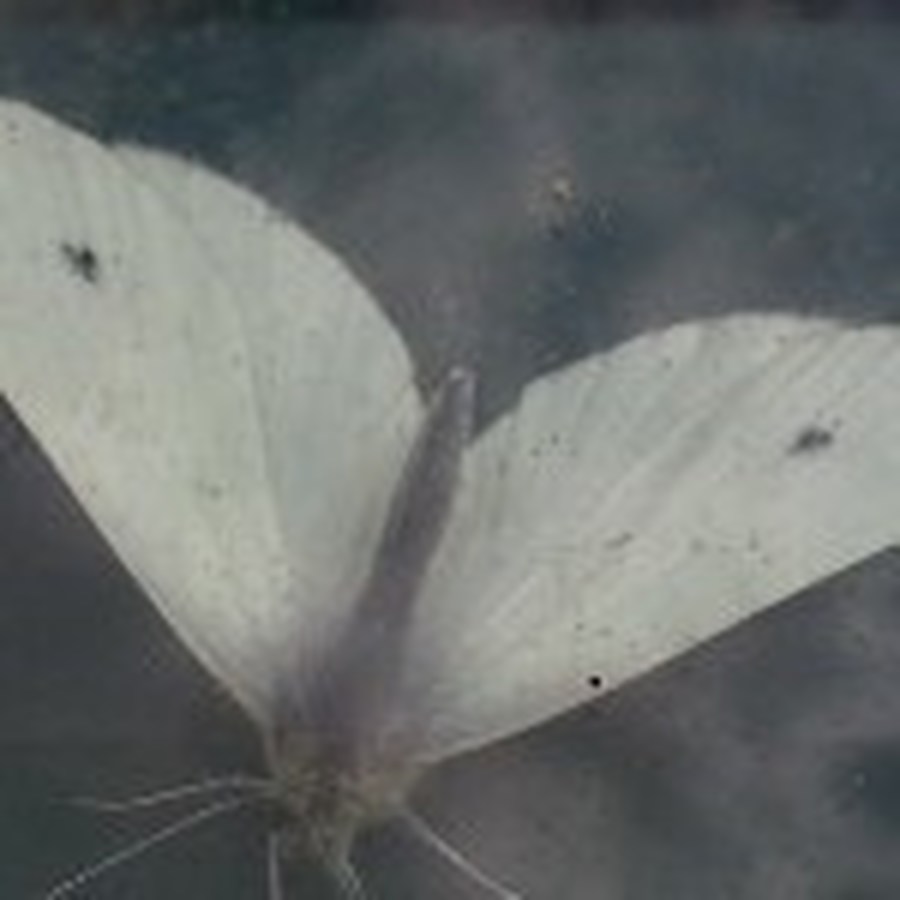 Food for Life Bronze Award
On 7th May we received the great news that Ashley School has been awarded a Bronze Award from the Food for Life partnership. Food for Life is one of the most highly acclaimed organisations working in food education and provision in the UK. The Food for Life network is working at transforming food culture in schools. In working towards our Bronze Award Ashley has experienced many positive changes such as our partnership with Bore Place farm and the development of our Food Council. The feedback received from Food for Life was incredibly positive and we expect to reach the Silver Award in the near future. Click on the link to find out more about Food for Life.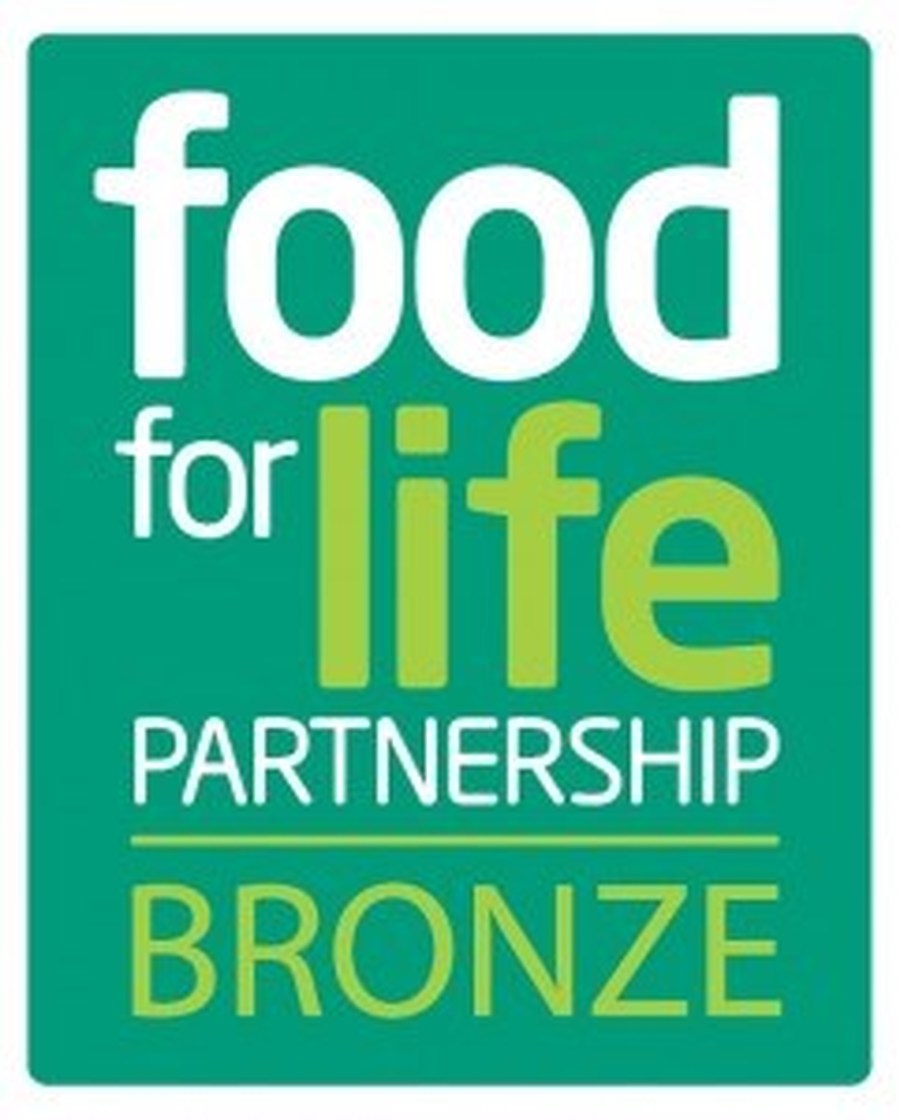 Ashley School '100 Club' Energy Challenge
In our first achievers assembly of the summer term, Ashley School was set an energy challenge for the summer term: to keep our school energy consumption under 100kwh a day, and therefore 500kwh a week. If the school keeps below 100kwh, the children will be rewarded £5 – so potentially saving £25 a week. In addition, if the overall consumption is less than 500kwh, the children will earn an extra five minutes play time. The news of this challenge was met with much excitement, especially as Mr Dunne was present to hand over £20 to our energy monitors; however, it won't be as easy every week (with the bank holidays helping out in the first week) so we all need to work together to ensure this success continues. (All the money saved will be given to our eco council who will decide on the best way to invest it.) We look forward to reintroducing the 100 club challenge to our school community and families at home later in the term.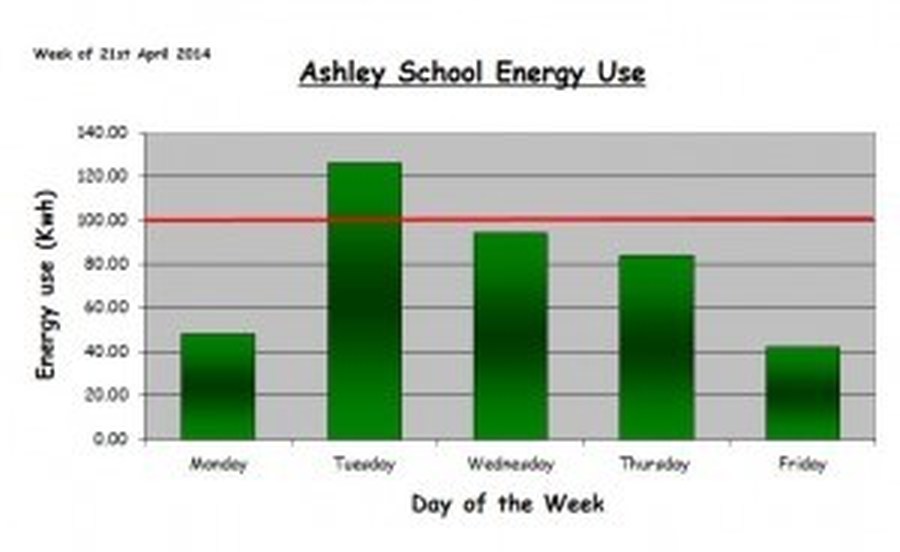 Earth Hour
On Saturday 29th March at 8.30pm, lights went out all around the world as our global community celebrated Earth Hour – a time to 'be' without electricity for just one hour, reminding us how beautiful and yet fragile our world is. Following Year Four's captivating assembly the previous day, Ashley children and families were eagerly anticipating the hour. With Year Four's creative document - 60 Things to do in the dark – available online for reference, families were certainly not short of ideas for the hour. Here are just a small selection of photos sent in to school: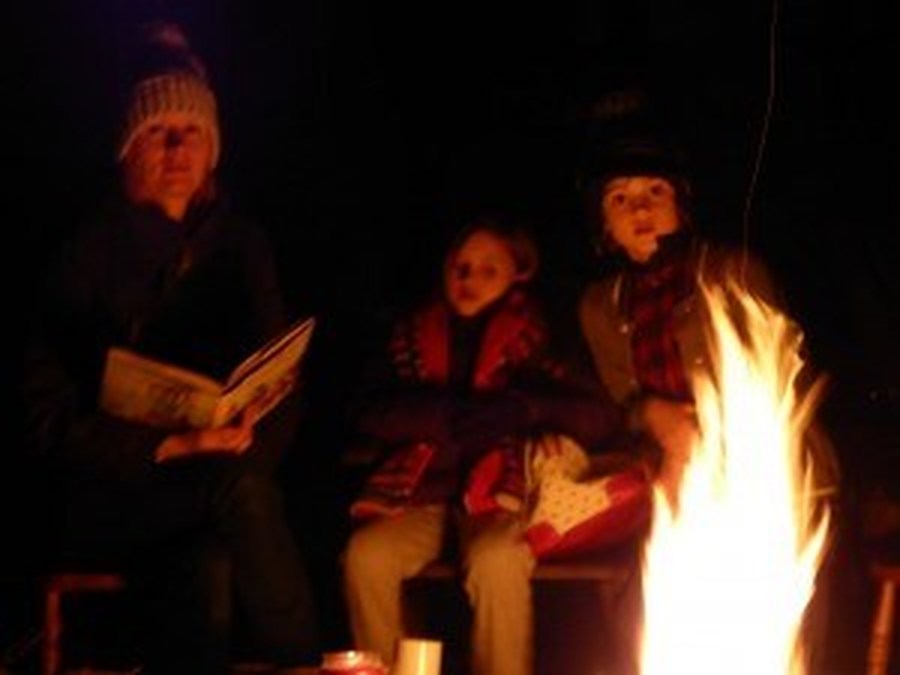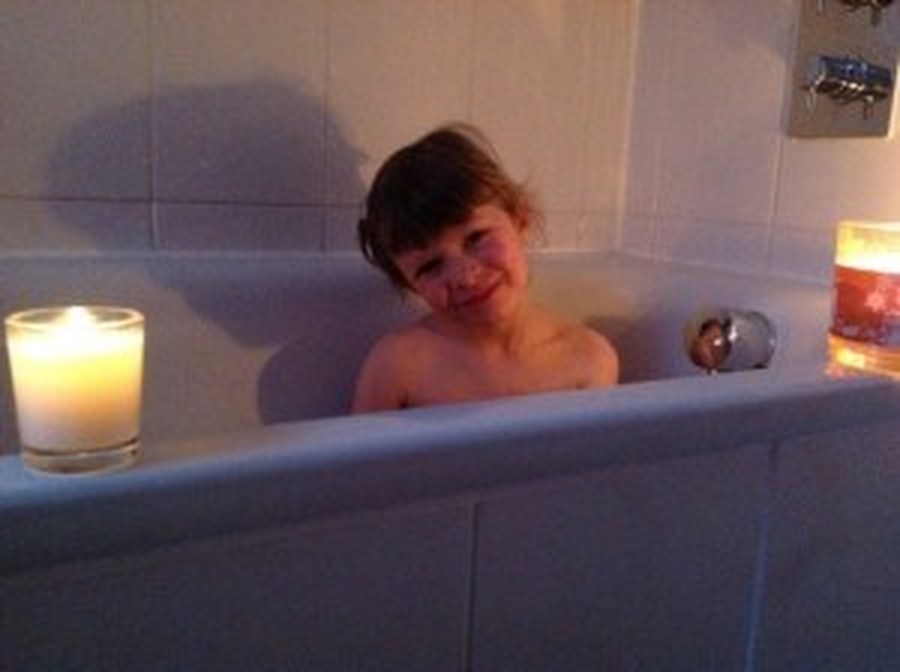 Over the week, the children in Year Four have been collecting in all the slips detailing what individual families got up to during their Earth Hour; responses included: playing cards, playing the chubby bunny game, hide and seek, a talent show, toasting marshmallows and chatting with family members. The Year Four children happily awarded all those who returned their slips an Earth Hour certificate. Let's hope this event encourages us to spend more time 'unplugged' and enjoying each other's company.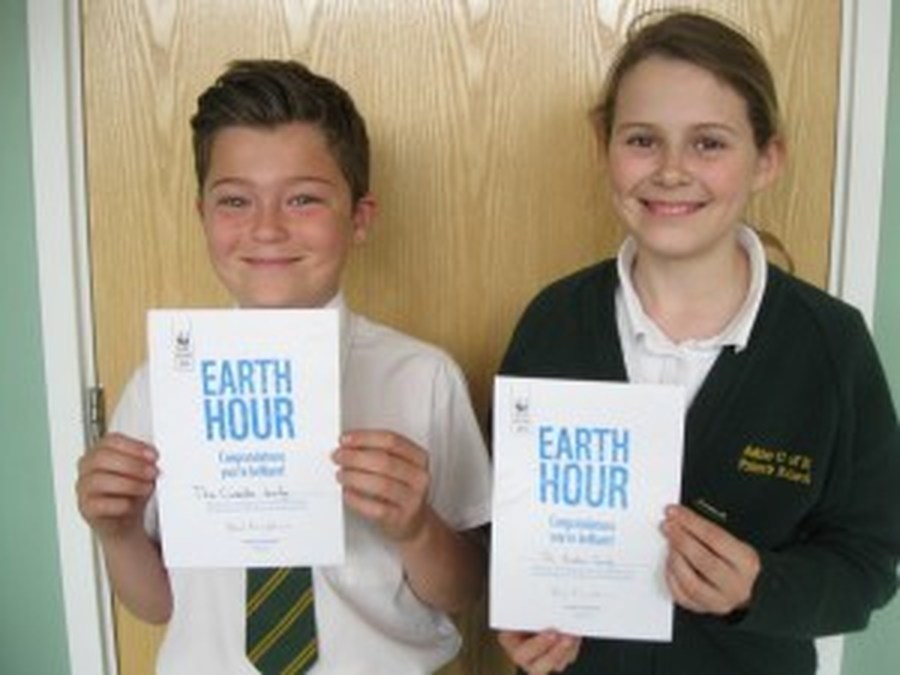 Energy Free Day
On Friday 28th March 2014, Ashley School worked together to participate in a energy free day at school. Lights were off; classroom computers were not in use; a cold school lunch was prepared; the gas heating was off; teachers went without their tea and coffee; and Mr Dunne was working off his laptop battery. The children reflected on how they felt being without the buzz of electricity for the day – a variety of responses were heard including: 'Calm', 'Alive' and 'Proud'. The data below, from our EcoDriver monitoring software, shows just how well we did compared with the previous day:
Main: Thurs = 75kwh / Fri = 41kwh Jubilee: Thurs = 10kwh / Fri = 5kwh
Millennium: Thurs = 16kwh / Fri = 4kwh Stapleton: Thurs = 39kwh / Fri = 15kwh
Total school: Thurs = 260kwh / Fri = 113kwh
This document gives a taster of some of the learning and investigative work that took place the following week by the children in the different blocks:
Earth Hour Launch
The day was capped with a fantatsic Earth Hour performance and dance from Year Four, who performed an emotive dance to Michael Jackson's Earth Song which captured the imagination of the whole school. Year Four also prepared this creative document – 60 Things to do in the dark - for parents and the whole school community, to give them ideas for Earth Hour on Saturday 29th March. Earth Hour is the world's biggest celebration for our wonderful planet, hundreds of millions of people from around the world coming together in a symbolic and spectacular lights out display.
St George's Eco Council Visit
On 28th February 2014, the eco council from St George's Junior School in Weybridge visited Ashley 'to be inspired'. St George's have been working really hard over the last year in developing sustainability in their school. Their eco council asked if they could visit to learn more about what we do and we were more than happy to oblige; our year five and six eco council members enjoyed sharing all we do at Ashley whilst showing them our grounds. We wish St George's all the best with their efforts and look forward to hearing about their successes.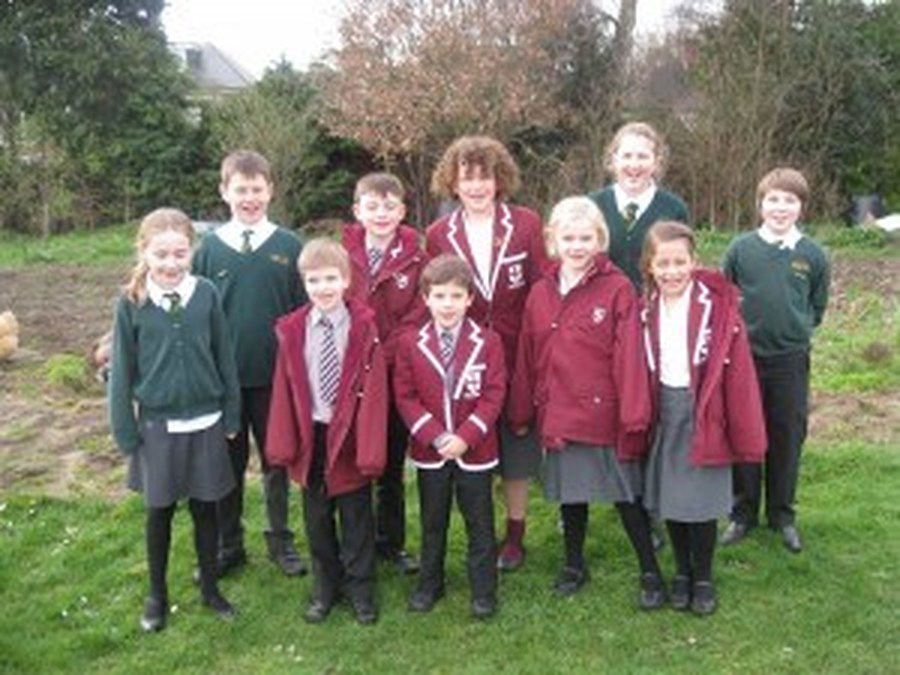 The RSPB Big Schools' Birdwatch 2014

For the third year running, Ashley school has taken part in the RSPB Big School's Birdwatch. Over the course of two weeks in January and February, groups of year six children administered the birdwatch, taking small groups from every class in the school to our bird hide, where they quietly waited and noted down birds spotted in our log book. Once the birdwatch was complete, the data was then submitted via the RSPB website. This was a fantastic opportunity for the children to learn more about our native bird species, support the RSPB's conservation efforts, but also apply their maths learning to real life. Below is a photo showcasing just some of the learning that has taken place in year six.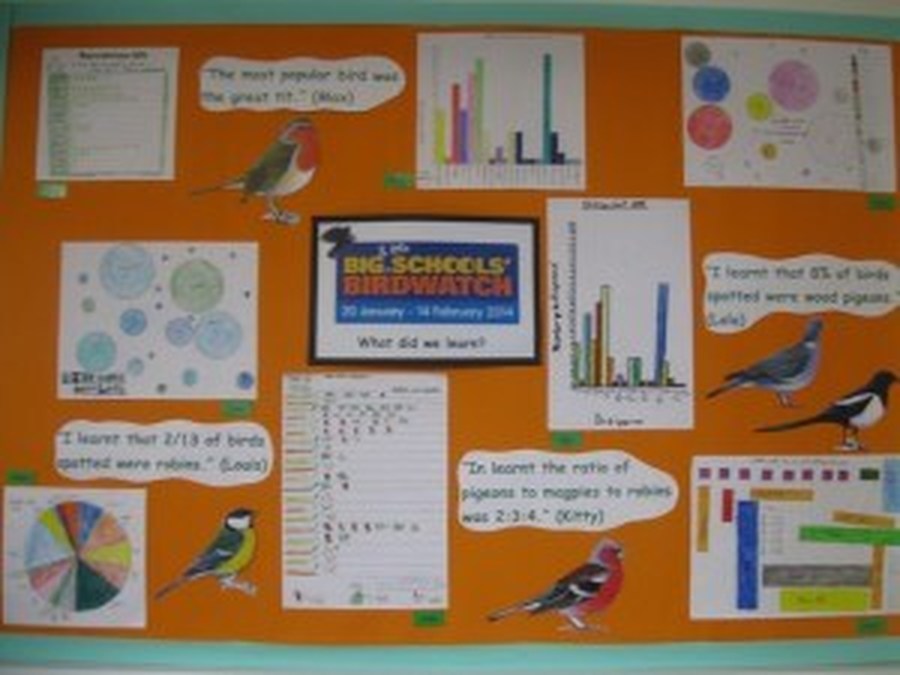 Once again the great tit proved to be the most popular bird seen. Click on the link below for a detailed list of those native British birds spotted. A huge thank you to Martyn McCarthy, our parent governor and bird watching enthusiast, for his support with the process.
"I learnt that 2/13 of birds spotted were robins." (Louis)
"I learnt that 8% of birds spotted were wood pigeons." (Lola)
"The most popular bird was the great tit." (Max)
"In learnt the ratio of pigeons to magpies to robins was 2:3:4." (Kitty)
Ashley Children Speak at Parliament
On Tuesday 17th December, Maisy Gilligan and Sam Bradley from year 6 visited The Houses of Parliament to give a speech on why sustainability should be part of the school curriculum. A variety of influential public figures were present, including Kevin Brennan (Labour Party MP and shadow minister for education), Caroline Lucas (Green Party MP) and Natalie Bennett (Leader of the Green Party). Their speech shared how at Ashley we learn about sustainability throughout the curriculum, with each learning enquiry linked to an aspect of sustainability. They stressed the importance of learning about sustainability from a young age. There was a huge applause when they finished, many commenting on how confidently and proudly they spoke. We hope that the government will revise its valuation of sustainability in education.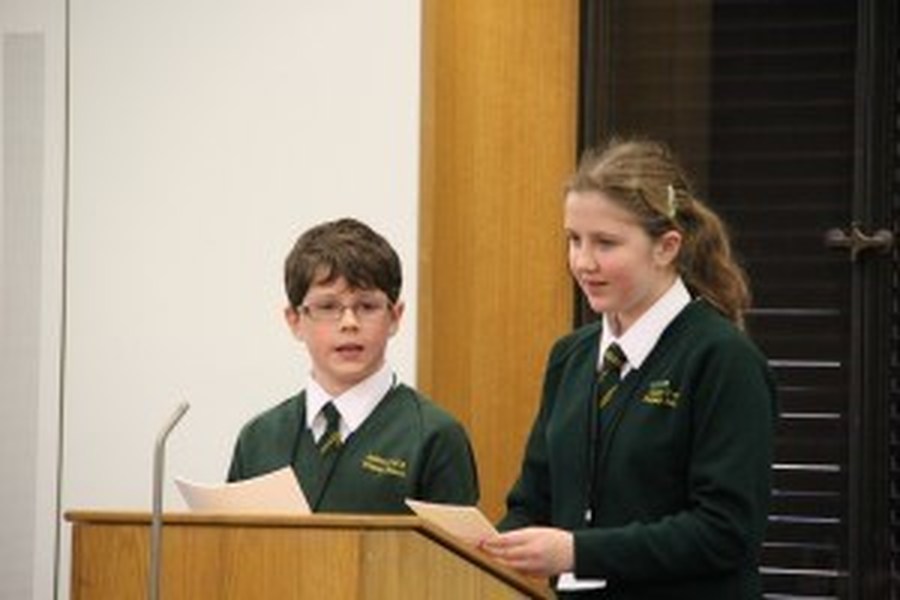 Year 4 Visit to Bore Place Farm
On the 23rd and 24th October, Year 4 visited Bore Place organic farm in Chiddingston, Kent. This was the first time Ashley has visited Bore Place as we begin a partnership with Bore Place farm so that we can deepen and further the children's education around food growing and ethics.
The morning activity linked the year group's Tudor topic with ingredients and cooking. The children worked in small groups preparing dough for a Tudor recipe. Whilst the dough was rising, the groups moved outside to explore the organic food growing areas and learnt about the different vegetable families and how they are related. Back into the kitchen, currents, orange zest, apples and all spice were added to the dough; one final knead and the breads went into the oven. Following that, the children explored the organic dairy farm. It was fascinating watching the afternoon milking whilst learning about how the farm reuses any waste to feed either the food growing or as silage – similar to what we do at school. And of course, it was lovely seeing the cute calves too! Finally, we said goodbye to the fantastic staff at the farm with our warm Tudor buns safely packed away. Here are a few words from the children on their learning:
"I learnt being a dairy farmer is a very hard job, looking after all the animals and getting up so early everyday." (Beth)
"My favourite part of the cooking was getting my hands in the dough and kneading it. It was fun making a Tudor recipe." (Luca)
"I think it's better to grow organic food because it doesn't have chemicals in it that could harm us." (Amy)
"I learnt how we can use waste to help other things grow and live." (Max)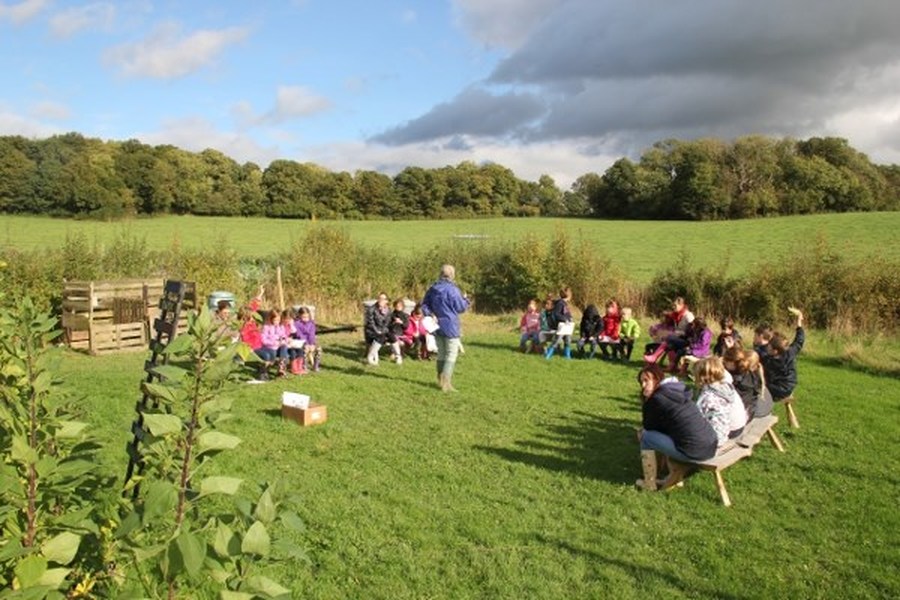 Year 2 Visit the Naked Grocer and Allotments
Year 2′s autumn topic is 'What do I need to be healthy?' As a result, they visited the Naked Grocer and Walton allotments to learn about healthy, seasonal foods. They have been finding out where fruit and vegetables are grown around the world and the Naked Grocer explained how they try to source foods that are grown locally (all fruit and vegetables that go into our school lunches that we do not grow at school come from the Naked Grocer). For their Great Work, Year 2 will be collecting food from our school field and the Naked Grocer to make a healthy lunch for the parents – including a quiche and jacket potatoes with a healthy filling. Thank you to the Naked Grocer for your continued support to our school.