About the FOA
The Friends of Ashley (FOA) comprises parents and staff of the school. Members of the community who do not have children at the school may be accepted as non-voting members of the association.
As a local charity, the FOA provides invaluable support to the school by organising many social and fundraising events throughout the year.
Fundraising
The money raised by the FOA goes towards providing extra facilities and equipment for the school to complement and enhance the enjoyment and learning experiences of our children. In our last meeting (23rd January 2018) we agreed the following spend requests:
Library renovations: £1,466
Y1 outside spare English & Maths resources: £1,500
Sandpit: £2,000
Deckciting blocks: £900
FOA Shed: £850
FOA website: £200pa
If you have views as to how you would like to see the money spent, then please come along to our next meeting to be held on Tuesday 3rd July 2018 at 8pm.
The FOA depends on the on going and active support of parents to enable it to continue to contribute so much to the school.
How to get involved
The FOA holds regular meetings at the school. Meeting dates and minutes are published on the website. It is always lovely to see new faces at the meetings and the FOA welcomes you to share your ideas for fundraising activities. The meetings are very informal and you can attend as frequently or infrequently as you like and do as much or as little as suits you. If anyone has any issue or concerns or would like to be considered for the committee themselves can they please contact us at friendsofashley@yahoo.com. The next meeting will be held on Tuesday 3rd July 2018 at 8pm.
FOA Committee Opportunities
Don't forget we are recruiting for next year's Friends of Ashley committee. If you would like to be a part of the committee, please do get in touch via friendsofashley@yahoo.com. There are specific roles to fill (Chairs, treasurers, secretaries, general dogsbody…) but if you feel none of these are for you but you'd still like to be involved, let us know – there is something for everyone.
FOA committee
Lindsey Blake (Co-Chair)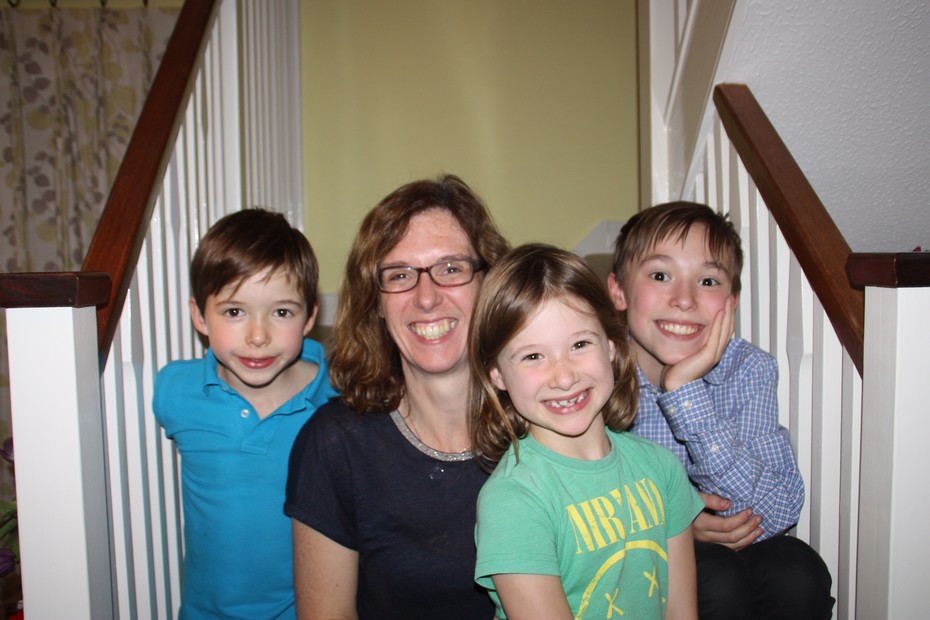 "I have three children, Theo who has now left Ashley and is in year 7, Ollie in year 5 and Kitty in year 3. Like so many of us I was really keen to get involved and have been class rep for each of my children in their reception year – a great way to meet everyone and find out what's going on!
I run my own inventory business based locally in and around Walton, a decision made after baby number two with the hope of not commuting into London anymore. I am lucky to be able to drop off and pick up most days.
I also help at 9th Walton scouts as Assistant Group Scout Leader (in training!) as I have a beaver, cub and scout.
I am really enjoying the role of co-chair, it was something I promised myself I would do since I started! Last years success is being followed by another fabulous year with so much support from so many parents, including my co-chair Sharon last year and Charlotte, this year. To be able to help support our school, our children and encourage the school community to grow together as the school increases in size is so important. We have an amazing school and we as parents help make that happen."
Charlotte Simpson (Co-Chair)
My daughter, Isabella, is now in Year 6 at Ashley, so we'll sadly be moving on soon! I've been involved in a few events over the years, acted as Class Rep and co-organised last year's Summer Fete but have not had a formal role within the FOA until this year. When Lindsey first asked me to Co-Chair with her I wasn't certain I'd be a very helpful addition to the FOA, but I really wanted to be of some use – especially as we have been lucky enough to be a part of it for the past 7 years - so I decided to step forwards and promised to do my best!
As a parent with a demanding full time job (I work for a successful high net worth Wealth Management firm), I completely understand how difficult it can be for people to commit to being a part of the FOA, but the friends I've made, the sense of community I feel and the very rewarding nature of everything the FOA does has made the role of Co-Chair an absolute delight. I am honoured to be working with Lindsey, the other members of the FOA committee and each and every parent at Ashley school. I hope I can pay back a little of all the love and support Isabella and I have received over the years.
Faye Curtis-Kay (Co Secretary)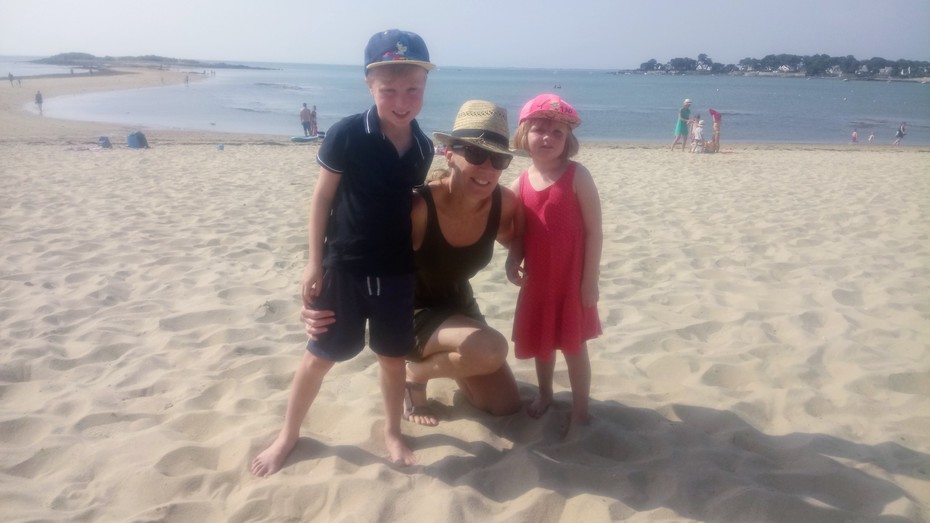 I have a son currently in Year 2 and daughter in Reception at Ashley. When I first became a parent at Ashley I saw the FOA as a great way to get to know the school, its wider community and get involved. I initially joined the meetings and helped out at a number of events. Through volunteering a little time to the school I was surprised that I also benefitted, gaining new skills and dusting off some old ones! I also really enjoyed making some great new friends and getting to know parents from other year groups. Last year I co-lead a team to run a FOA event. Following this, it felt like a natural step to move into a committee role this year. I run a freelancing business, mainly working from home, providing digital marketing support to businesses, so I'm at school to pick up and drop off most days.
Tania Bennett (Co-Treasurer)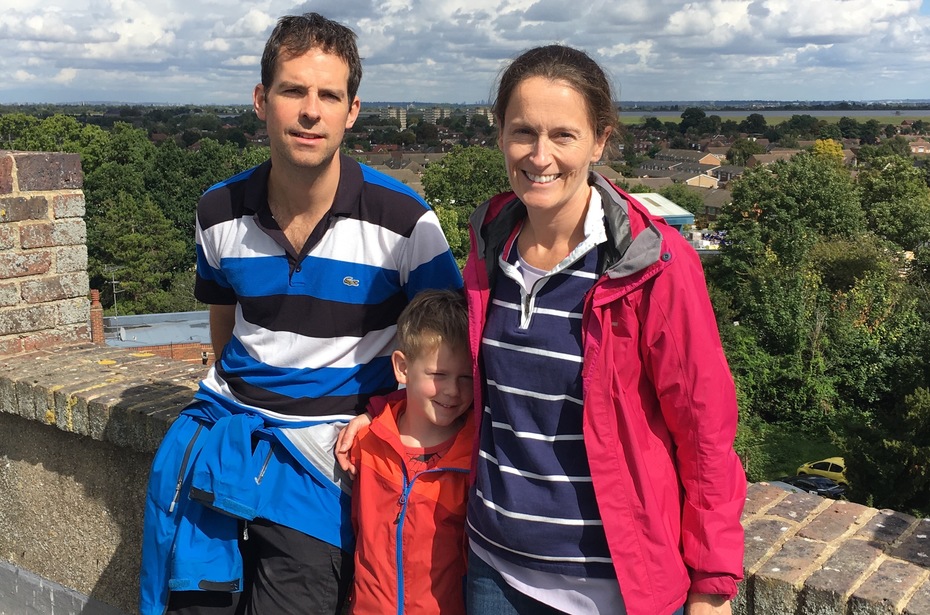 In previous years I have helped out with different FOA events and enjoyed the camaraderie, team spirit and getting to know the wider school community. I have one son in Year Two and run a local accounting practice, so supporting Tracey in a treasury role is a natural fit.
Tracey Stone (Co-Treasurer)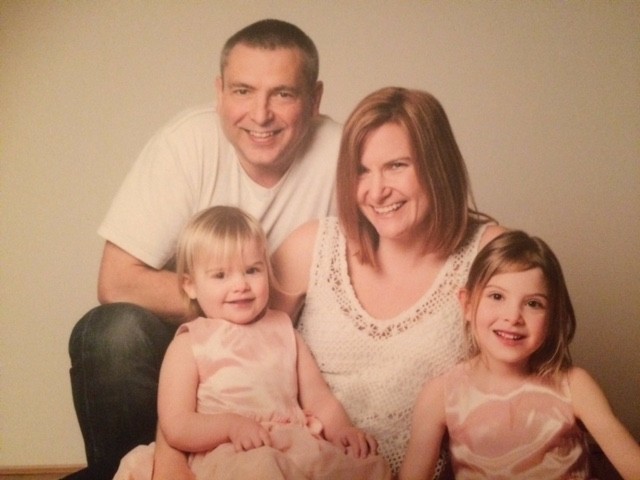 "My eldest daughter started at school in 2014 and I wanted to get involved with the Friends of Ashley in order to get to know more about the school and the various fundraising events. I was keen to help out and at that time the previous Treasurer was looking to hand over the duties and responsibilities to someone else. With a little persuading I stepped up and recruited Cath to help with the role for the last couple of years. This year I'm really looking forward to having Tania Bennett on board to help with the treasurer responsibilities. I have really enjoyed getting to know more parents throughout the school and counting the fundraising money!"
Tracey Stone, co-Treasurer, explains the role of the FOA Treasurer:
Main duties
We are the co-Treasurers of the FOA. Between us we sort out all the day-to-day transactions in the playground, issuing cheques for expenses and collecting takings from the various events. We then note the transactions and keep the accounts on a spreadsheet.
Normally each event committee will organise their own finances but at the bigger events, Summer Fete and Christmas Bazaar we issue the floats and count the money once the stalls are finished. A team of 5 of us can usually get the money counted and banked by 6pm on the day of the event so long after the last cup cake is sold we are still adding up behind the scenes!
Reporting and budgeting
At each FOA meeting we report on any income and expenditure since the last meeting and report the available funds after subtracting the committed costs we have agreed at the previous meetings. We put a budget together at the beginning of the school year based on the events we have agreed at the FOA meetings and present it with the previous year accounts at the annual AGM in September.
Charity Commission annual report
At the end of the financial year, 31st August, we complete the Charity Commission annual report. This involves summarising the activities we have held during the year and getting a qualified person to audit the accounts. Once they have been agreed we file the report online and it is available to view and compare to previous years. Our charity number is 1024028.
Katie Brindley (Committee member)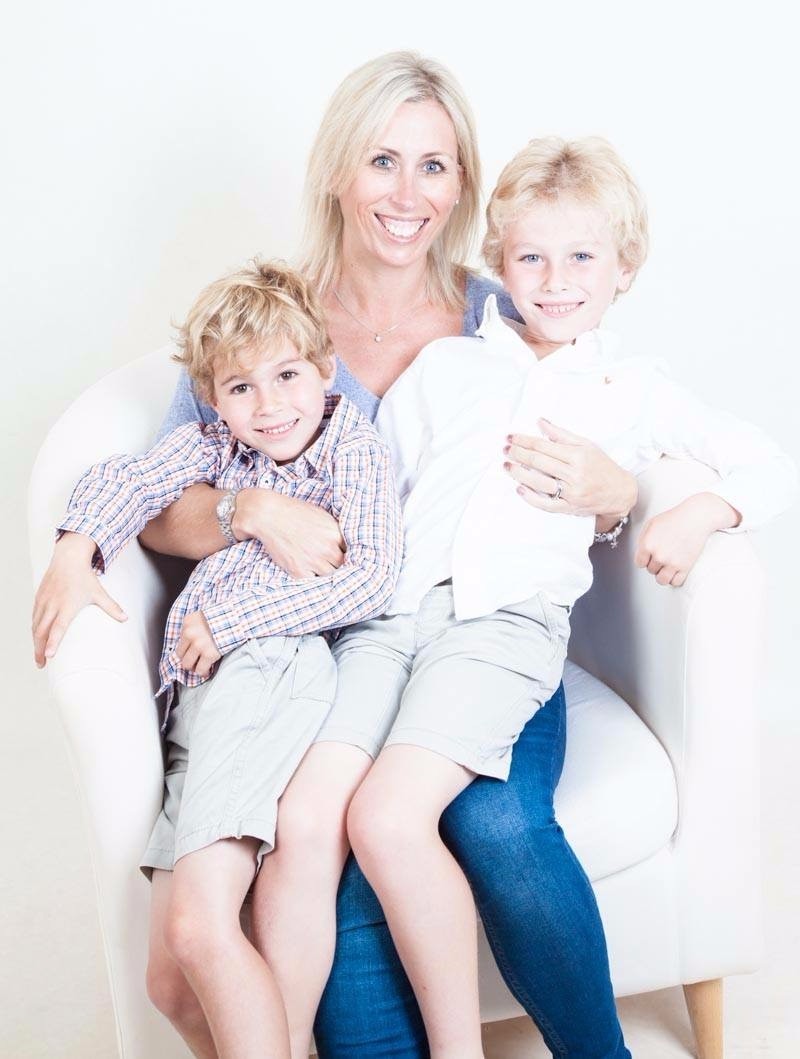 "I have two boys at Ashley, William, who is in Year 3 and Max, who is in Year 2. When there was a request for a wider FOA committee, I decided that this would be a great way for me to help to contribute to the school and the FOA in a meaningful way. I'm really looking forward to working with Charlotte and Lindsey and the rest of the new FOA committee.
Having two boys means I have no choice but to love sport and I can be found most weekends on the side of a sports field cheering them on! I'm probably at my happiest though surrounded by my family and friends with a cheeky glass of Prosecco in my hand!"
Valerie Giblin (Committee member)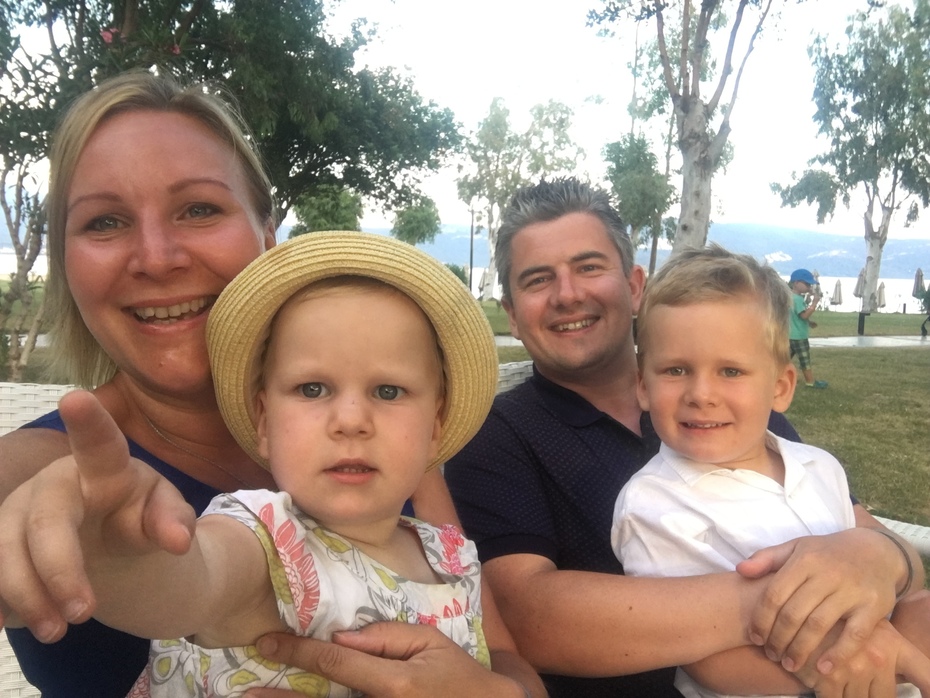 I have 2 children, Max in Reception class and Alex who is 2. I joined the FOA in September 2017 and look forward to contributing to the Ashley community. I am also part of the SEND group and I am very passionate about the support provided to these children and their families.
I am a full time mum who loves spending time with family and friends, sharing good food, good company and good wine.
Kathryn Taylor (Committee member)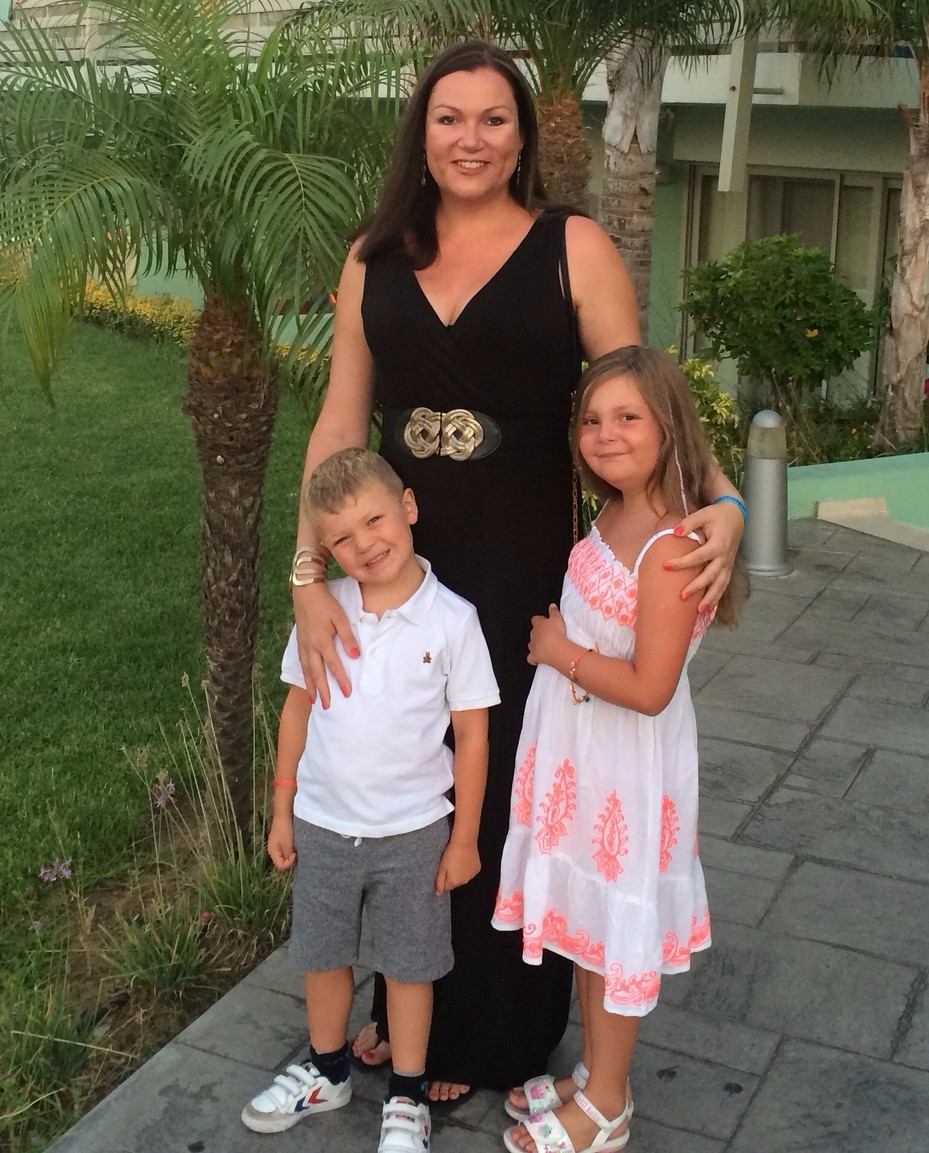 I have two children at Ashley - Freya in year 5 and James in year 2. I joined the FOA and Christmas Bazaar Committee in 2015. I really enjoyed the experience and being part of something that contributed positively to the School and when the idea of a new larger FOA committee was proposed I was keen to be a part of it and help in any way I could.
I work part time locally as a SENCO Support and a Governance Clerk and when I'm not working I enjoy spending time with my family and my friends."
Helen Bedford (Committee member - Communications)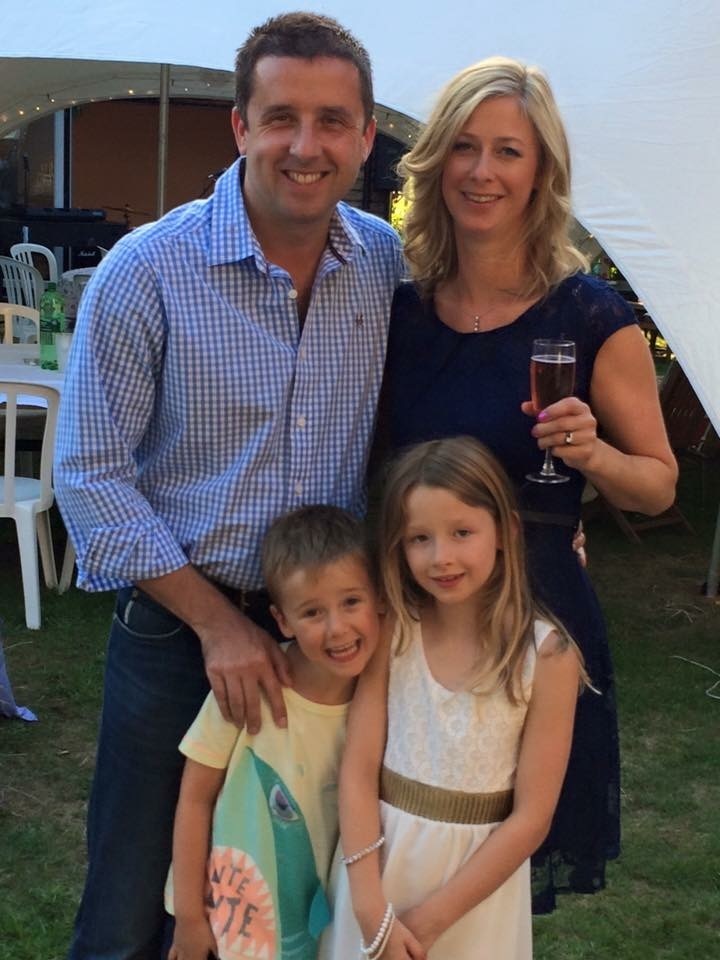 I didn't come to my first FOA committee meeting until my daughter was starting Year 2 and I was a (first time) class rep. I didn't feel I knew enough about the FOA, its role and events, or that I had anything to bring to the FOA party. I didn't even know where the FOA shed was (and having helped clear it out on several occasions I do reminisce about that innocent time!)
After being a class rep in Year 2 I joined forces with a couple of friends and a new Ashley reception Mum who I met at the FOA AGM in September (2015) to organise the Christmas Bazaar. Unbelievably we had a record breaking Bazaar and repeated our success the following year (2016). It was hard work - we cried, we laughed, we planned, we trusted, we drank too much wine, we bonded, we had lots of help. But most importantly we made friends for life.
My kids are now in Year 5 & Year 3 and their time at Ashley is flying by. They both love sport and football so I'm found on the sidelines every Sunday watching their teams play. I also love tennis, skiing, running, wine, the gym, travelling, making friends, being social - in no particular order.
I am now looking at the FOA's communication strategy and also at rejuvenating the website. I'm not an expert, my background is Advertising Sales, so if you have ideas or would like to get involved please do let me know (friendsofashley@yahoo.com). I'm currently flying by the seat of my pants - just how I like it :)
xx