Welcome to Year 6
Hawk Class is taught by Miss Holder and supported by Mrs Lovekin and Miss Woods.
Eagle Class is taught by Miss Beeby and supported by Mrs Roberts. Mrs Caswell assists also in both classes.
Take a look at what we have been learning about at school.
There is also additional information for parents at the bottom of this page.
SUMMER TERM 2: What is Great Leadership?
The Principle of Health and Well Being
End of Term
These last few weeks have been jam-packed. The children rehearsed and performed their Great Works to the school and parents. Their production of Oliver was a great success and they loved every minute of it. The choreography was "West-End standard" and the singing was sublime. A great end to their time in Ashley school.
The children also took part in a first aid course; learning CPR, the recovery position and the Heimlich manoeuvre. As the children learn about leadership this half term, it is important that they are aware citizens and being able to respond in an emergency situation is also part of that.
As part of our final good byes, Darrel showed us the apricot tree with its abundance of fruit by the school gate. The Y6 got to pluck an apricot from the tree as a reminded and thank you for all the hard work they have done in the school grounds: growing, weeding and planting.
We wish the Y6 the very best of luck as they head of in new directions and that they continue to grow and develop their learning for years to come.
Best Wishes
The Year 6 Team.
Guildford Leavers' Service
On Tuesday, Year 6 visited the 'Canvas Cathedral' in Guildford for the Year 6 Leavers' Service. Ashley School, along with many others, had the opportunity to reflect on and celebrate their time at primary school. The children had the chance to say sorry for things they regretted, reminisce about the 'wow' moments, say thank-you to those who had helped them along the way and explore their hopes and fears for secondary school. It was a service full of singing, joy and happiness.
Eagles Have a fab week in School!
Whilst the Hawks are enjoying the beautiful weather in Chamonix, the Eagles have been busy, busy, busy. We started the week with our DT project of making cheese. The children learnt about acids and alkalis and creating curds and whey. There was a taste session too and the cheese was bland! So we headed out to the herb garden to see what fresh and exciting tastes we could add. We made our way to Sainsbury's to look at packaging and product design. The children took their own ideas and in the afternoon, designed their own packing for a cheese company. The children also got to test out the DT solar cars as we had a bit of sun this week-if you hadn't noticed! The cars were successful but there is certainly a long way to go when harbouring solar energy!
On Tuesday we explored the world of Makey Makeys and we were looking at peripherals. the children created their own buttons from play do, pipe cleaners and graphite. They explored how the peripheral can be used to create a navigator and click buttons. It was very exciting to play with them. We carried on our learning with computing and looked at HTML coding-the children are currently writing their own code for a webpage. They have learnt about the layout of a webpage and how to input script with tags.
We have our final kit check and then we are making sure everything is packed and ready for Chamonix next week!
SUMMER TERM 1: Where is there Awe and Wonder in the Alps?
The Principle of Adaptation
Alpine Food Festival!
The children treated their parents and Year 3 to an Alpine feast today! They have been working incredibly hard over the last couple of weeks, planning and preparing their Alpine Food Festival stalls. The guests sampled cuisine from Italy, France, Germany, Switzerland, Austria, Monaco and Lichtenstein.
Time to celebrate!
The SATs are finally over! The children have worked incredibly hard and we are extremely proud of everything they have achieved. Well done, Year 6!
Where are the Alps?
This week, Year 6 have been developing their geography skills and creating their own maps of France. We looked at how maps are drawn differently and used cartography skills to design our own. In Maths, the children have been exploring pie charts and associating their knowledge of fractions, decimals and percentages. In English, the children have been developing their characters for an Alpine adventure story!
Hitting the ground running for the Summer Term.
This week Year 6 have been exploring the world of The Alps. They have been writing powerful descriptions of The Alps using higher order punctuation (semi-colons and colons) and have been setting the scene for their alpine stories.
We have also had Steve Gilligan in this week to help design our Chamonix logo for our trip in June. We all designed a logo using the Principles of Harmony and a few designs were selected to then amalgamate together. We look forward to seeing the graphic designs of our potential new logo!
In Maths, the children have been exploring pie charts, interpreting data and looking at statistics. We have also focused on reasoning in Maths and writing justifications and using examples to prove theories.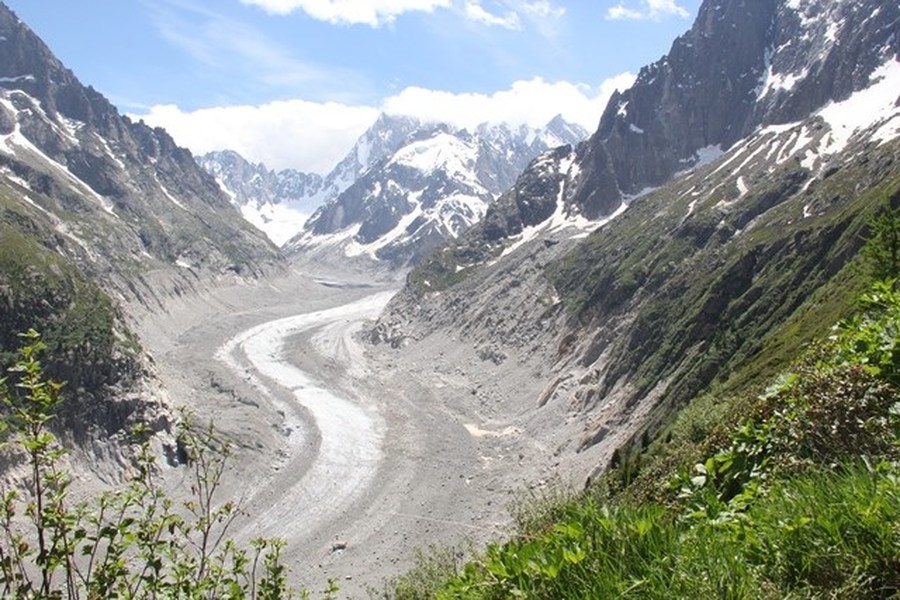 SPRING TERM 2: How do the Inuit of the Arctic live with nature?
The Principle of Cycles
A very busy week...
It has been non-stop for Year 6 this week! We started the week exploring how the Inuit represent Spring through naturalistic imagery. We created our own pieces inspired by this concept using the press-printing method.
We ended the week with a visit to the church to take part in an Easter walk. We learnt about the story of Easter and how we can take the messages from it through into our everyday lives.
Visit from an Arctic Explorer!
Year 6 have been incredibly lucky as after weeks of learning about the brutal conditions of the Arctic, they got the opportunity to meet someone who has experienced it first-hand! Charlie Smith came and shared his adventures and experiences with the children. They learnt about the kit needed for an expedition and some of the children even got to try some on! We are sure that Charlie has inspired Year 6 to become the intrepid explorers of the future.
How do the Inuit represent Winter?
Story-writing and shape!
This week Year 6 have been exploring the world of Inuit tradition and culture to incorporate these ideas into their stories. We have used the dreams we wrote last week as an opener. We have also incorporated our dreams so that our stories have cohesion and purpose. Year 6 have started writing their finl draft today and we can't wait to share them with you next week!
In Maths, we have been exploring translation, rotation, reflection and scale factors. Year 6 have created their own art inspired by Inuit human and animal drawings using mathematical skills listed above. The art is mathematically precise and shows off the children's skill using protractors and measuring accurately.
How do the Inuit represent Autumn?
Inuit Dreams
This week Year 6 have been learning about the power of dreams in literature. The children explored literary devices and then applied their understanding of Inuit mythology to write their own Inuit dreams.
A glacial chill ran up my brittle spine, making me shiver uncontrollably. The cold air began to corrupt my lungs, causing me to stutter and cough. I was lost in the swirling white flakes; bent under the burden of the cold. I fell to my knees and began to sob. "I don't want to die," I told myself incessantly. The cold licked my face like a dog. I vomited all over the un-marked ground. I tried to lift my weak body back onto my feet but fell back to my previous position on the floor. Frost began to envelope my numb limbs. Georgia T
The dark was everywhere, gripping onto the tribe's fear- feeding off their nightmares. A brutal snow storm lashed out, tearing through the trees. The howling of the wind echoed through the forest. They could hear the sound of wolves padding over the ice. The tribe was lost, hungry and being hunted. They'd lost people to wolves before but had never come into a situation liked this before. Bailey S
I could sense a peculiar feeling; it was blurry - in fact almost cloudy.
"Ma! Pa!" I shrieked as I leapt like a gazelle onto their bed. At that moment, I realised that there was something wrong. The most appalling, ghastly and sickening thing was on their bed... Blood. Brianna R
The dark had taken over, there was no more light. The tress had swooped down, branches were reaching out to get him. Atlitck walked deeper into the woods, startled at every sound. Each step he took could be a risk. He knew somewhere there would be a danger waiting for him. Mia P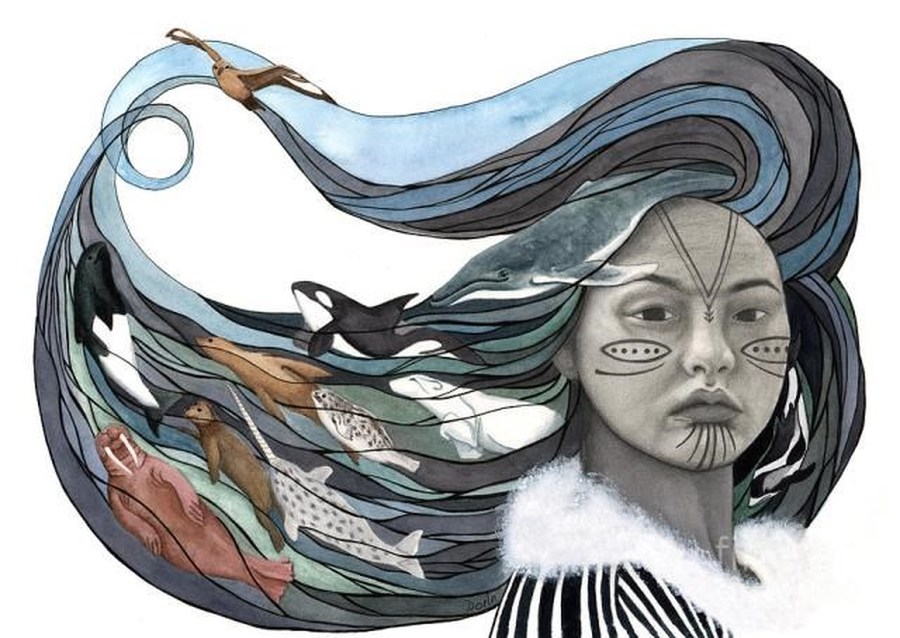 SPRING TERM 1: Is Antarctica worth protecting?
The Principle of Interdependence
What are the properties of ice?
This week, year 6 have explored the wonder of ice! The children explored how ice affected their senses, which in turn lead to some fantastic photo opportunities! From this experience, the children wrote beautiful and powerful poetry inspired by ice.
It devours the living lake,
Driven pale by the awesome moonlight,
Encompassed by the innocent trees,
By which the icy wind whistles, it whistles.
It devours the still lake,
~Inch by inch, litre by litre, Minute by minute, it grows stronger,
Stronger like a fist raging, it rages.
It devours the radiant lake,
The dead of night, she is very much alive,
Like the cockerel at dawn, unstoppable,
She cackles, like a witch she cackles, she cackles. Dillon T
In the heart of Antarctica's glacial night,
Beneath the nippy sky,
Glaciers pile over the wonderland,
To grow tall and high.
They praise their miniscule iceberg friends,
Them beaming with pride,
Glaciers figuring out – who is the tallest? Zayne N
When you touch the clear crystal a numbing lingers,
The feeling of the freezing cold on your fingers,
Is like strong armour shielding you,
From any pain coming through.
The freshness of its watery taste,
Is too good to go to waste,
Biting your tongue, making your throat raw,
Ice can be delightful, but as deadly as a saw. Theo G
A delicate rock in a wintery wonderland,
Lonely, in this vast landscape.
It cries for help in the icy breeze,
But then he is as silent as a shadow.
He is a beautiful friend,
But no-one knows it,
An exquisite creation,
But he is left behind.
A transparent little creature,
But he is vulnerable in this world,
He cannot escape,
Or he will melt with sorrow. Caleb S
Shackleton's Journey!
This week, year 6 have been learning about Ernest Shackleton and his Antarctic expedition in 1914, to challenging algebra- including creating function machines. The children have enjoyed finding out a range of skills and techniques to writing persuasive adverts to join Shackleton's crew. From Monday to Tuesday, each class wrote a time line about the Shackleton's journey, as well as understanding how we can associate an equation with a value. Algebra was challenging but great fun!
On Wednesday, everyone wrote persuasive phrases for their upcoming advert to join the voyage on The Endeavour with Shackleton. On Thursday, the classes found out how to solve function machine formulas. Everyone did their big write for this week's learning on Shackleton. The progress that both classes have developed is astounding, and our learning is really coming together!
We have used "Shackleton's Journey" written by William Grill to inspire our own geometric art work linked with interdependence.
Eagle Class Assembly
Eagle class performed their final (ever) class assembly on Thursday. They treated the school to a humorous, informative assembly on the varieties of penguin in Antarctica. The penguins had so much fun performing to the school and their parents. We had Adelie, Rock Hopper, Chinstrap and Emperor penguins come to visit our talk show hosts. All the penguins discussed what makes them unique for their species. Can you tell from the photos, who is who?
Not only that, the school were mesmerised by a version of the hit, "Let it GO" from Frozen, cleverly rewritten by two of the class. Unaccompanied, the Eagles sang their hearts out! Well done Eagles!
"I loved doing the class assembly and wearing the costumes. I also wrote the frozen-themed song with William. I enjoyed it and I hope the class and audience enjoyed it." - Bailey
The Beauty of Snowflakes
This week Year 6 have been exploring the beauty and individual qualities of snowflakes. They learnt that each snowflake starts as a microscopic particle of dust, and that they all form a hexagonal shape. The children constructed hexagons from circles and used their understanding of rotational symmetry and colour to create some truly stunning pieces of artwork.
Non-Chronological Reports
To kick-start our learning about Antarctica, we have travelled south to study one of very few animals that has made this hazardous place their home. The children have been looking about fascinating facts about penguins and one species in particular-the Emperor Penguin.
Click on the non-chronological reports below to find out more about these amazing creatures.
Emperor penguins Non Chron 1.pdf
Emperor penguins Non Chron 2.pdf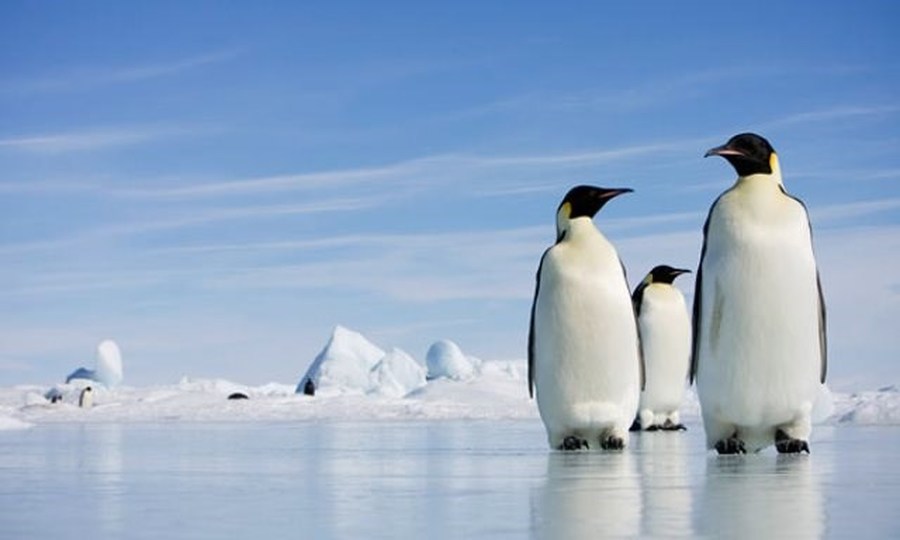 AUTUMN TERM 2: How can we learn to live in peace? A journey of evil to good
The Principle of Oneness
1914 Christmas Truce
This last few weeks, running up to Christmas, Year 6 have been learning about the Christmas Truce. In 1914, the soldiers in the trenches put aside their differences and stepped into No Man's Land to be at peace on Christmas Day. The children have written their own version of this momentous day. We have been exploring atmosphere, figurative language and of course applying the grammatical skills the children need to know!
Having finished our class novel of Boy in the Striped Pyjamas, the children have created emotive and provocative work.
Please read below! Grab a tissue!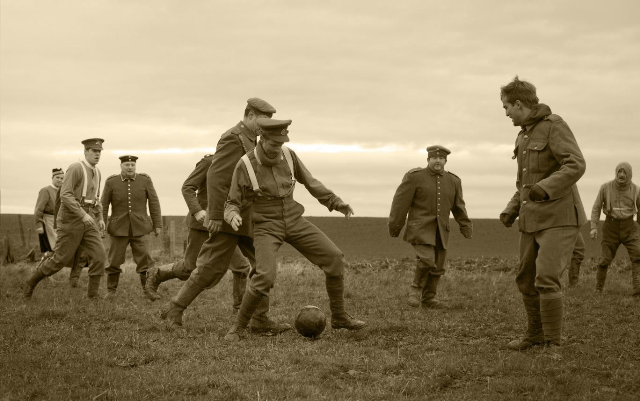 "Silent night, holy night…" everything was still except from the relaxing sound that made the soldiers observe their surroundings. Is there hope? Confused by the whole episode, the English troops joined in. They gave in. Taking a deep breath, a smile appeared on the soldiers' faces and they started to stop what they were doing and reflect. Wait, are they actually doing this? All these months of war, more like hell, and they are co-operating in harmony!
The mystic silence flooded the air, and darkness reigned the sky. We were ice cold in the trenches, unsafe and unhappy, until we heard a voice of an angel, coming from the distance. - Maisie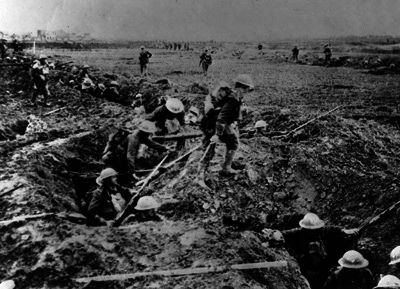 'Silent night'. The elegant voices of the Germans were singing, 'Silent Night'. It was an unbelievable moment, but was it real? We started to realise what was happening; we decided to join in. We started singing back and forth, until we all sang a joyful song together. Beautifully, the stars twinkled to the song, and the moon reflected bright, just like the Sun. It was incredible.
We heard no screaming that night, no shouting no pain, it was peaceful, respectful and silent. The graceful moonlight shimmered in our eyes, it was like the sky was singing back to us, but as silent as the night. -Caleb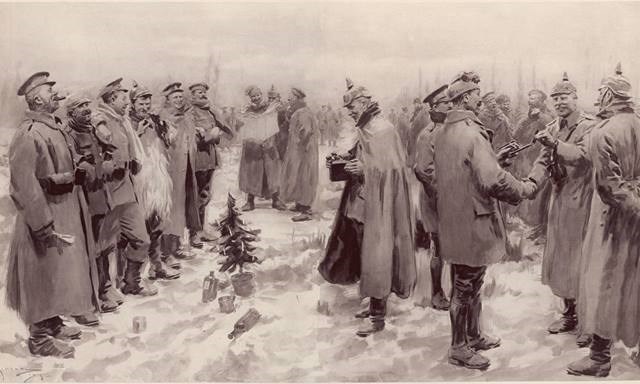 It was the sound, which became a note, which became a voice, which became a song, which became peace; the destructive feeling of war has left. Peace has banded us together, but was it my imagination? No, it wasn't. As I gazed at the glimmering moonlight, I mouthed one thing- Silent night, Holy night. Mystery flooded the air, as guns were cautiously held down. Voices of life banded together, revealing the kindness and wisdom of all. For a second, each soldier didn't long to be at home, they longed to be here. Enjoying, waiting….
' silent night, holy night' We didn't stop singing didn't stop thinking, we didn't stop believing, but was it all over??I peered over the trenches, as I felt a gentle a gentle store of a silver coated wing of love, a seeking angel, who has done its job. It has stopped the war. German terrorist have become German lovers, but is it over? The Germans held up their dead, so we did. We stood there, shivering with fear at the resurrected stars. Are the stars made of fear? No. They are stars of Peace.
War demonically clenched our souls tight, but we whimpered, we cried, we screamed, and war left within a second. Transparent salty tears drizzled down my pale cheek, as an adrenaline of singing waved our blank brains, giving abrupt cries of Peace.
It was a silent night, a holy night, of light. - Jake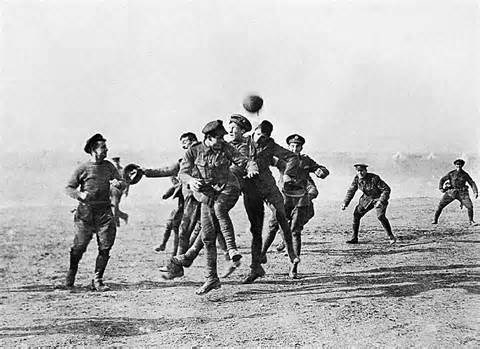 The silence was deafening. Nothing could be heard except the howling wind blowing violently on our withered ears. Abruptly, the graceful sound of Silent night, travelled from the German trench and over to ours. The beautiful sound of their vivid voice's, glided through our chest and touched our hearts.
The adrenalin that it gave us was elating, and we sang back. No shot were fired. And no shout or screams emerged.
It was a night of peace; a night of respect and friendship. -Tom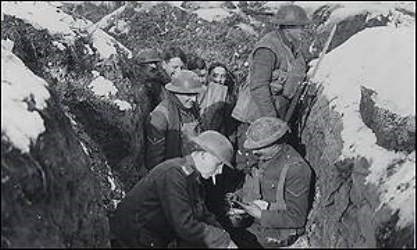 I promised my family that I would enjoy Christmas day. I swore by it.
Every bone in my body was shivering and my heart was like a drum, beating inside my chest. One foot was laid on the parapet, I could still turn back. Should I? Should I not? Everything was riding on this one decision. My life. Christmas. Everything. I looked back at all of my fellow soldiers and stepped onto the parapet. The wind cruelly whipped my face, the frost bit at my nose and everything was still. I waved my arms in the air and removed my helmet. I placed my battered rifle on the ground.
Suddenly, I heard loud fumbling from behind me. Otto was watching me. he looked at me like he wanted to stare into my soul. He signalled to me to get down before I got shot but I resisted. A yell. The Brits had seen me. all guns were pointed at my head. No bullets came. - Georgia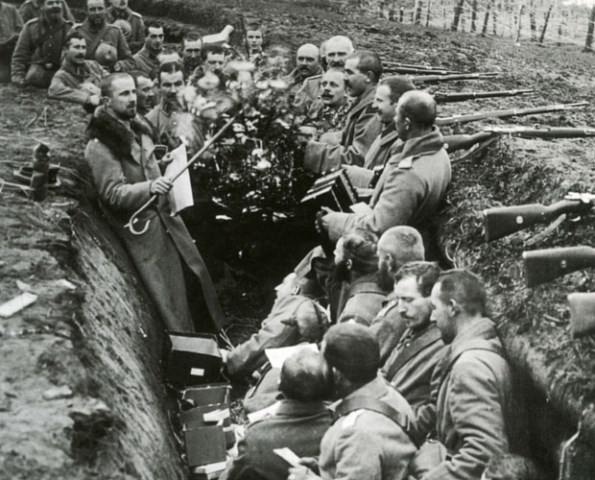 It was Christmas eve. All was peaceful as everything was pale white. I took a deep breath. I took a deep breath and exhaled. The sun sank below the horizon and the moon began its shift. I closed my eyes and relaxed. Frost bit viciously at my nose and wondered up my fingers. The ground was a thick blanket as white as paper. I swallowed calmly. A robin was chirping in a nearby oak tree. That's odd I thought. - Dillon
WW2 Podcasts
Year 6 have been creating exciting podcasts about the Home Front in WW2 or on the Design For Change project about the Heroes Of Ashley. In their ICT lessons they have been learning about the features and how to create a podcast. They used their WW2 information to write scripts for their podcasts. Some of the features of a podcast are: informal speech, facts, questions, subjects, guests etc. The podcasts were then recorded and the results were remarkable! Have a listen below!
Non Chronological Reports.
This week, Year 6 have ventured into the world of World War 1 trenches. They have also been developing their sentence structure with the use of subordinate clauses and parenthetic commas. To incorporate their learning-Year 6 have written a non-chronological report on the trenches. They researched their own information and presented their work using the key features needed for the report. The results were fantastic! Please click on the gallery below to see some of the brilliant work.
How can we learn to live in Peace?
After half term, Year 6 will be looking at the history of World War 1 and the stunning poetry that many soldiers left behind. The children will learn about the Principle of Oneness and the challenging obstacles soldiers in the trenches faced. Check back here after half term to find out what Year 6 have been learning.
Year 6 will be bringing the whole school together for a Memorial Service on Friday 11th November. Year 6 parents are invited to join us at this service.
AUTUMN TERM 1: What can we learn from life on the home front?
The Principle of Diversity
Dig for Victory!
Year six have had a very busy week! As is tradition, the children served soup to the grandparents before the Harvest Festival. However, the fresh produce needed for the soup was still in the ground on Monday morning and needed to be harvested. Each child donned their wellies and went digging! There was an abundance of produce, including lots of potatoes, and some huge parsnips that were less than keen to leave the soil! In the World War Two spirit, everyone got involved and by Tuesday we had a mountain of vegetables to wash, peel and chop, ready to be sent over to the kitchen.
"The parsnip is longer than my arm!" Jayden
"A soup kitchen is hard work-there is a lot of preparation to be done." Hannah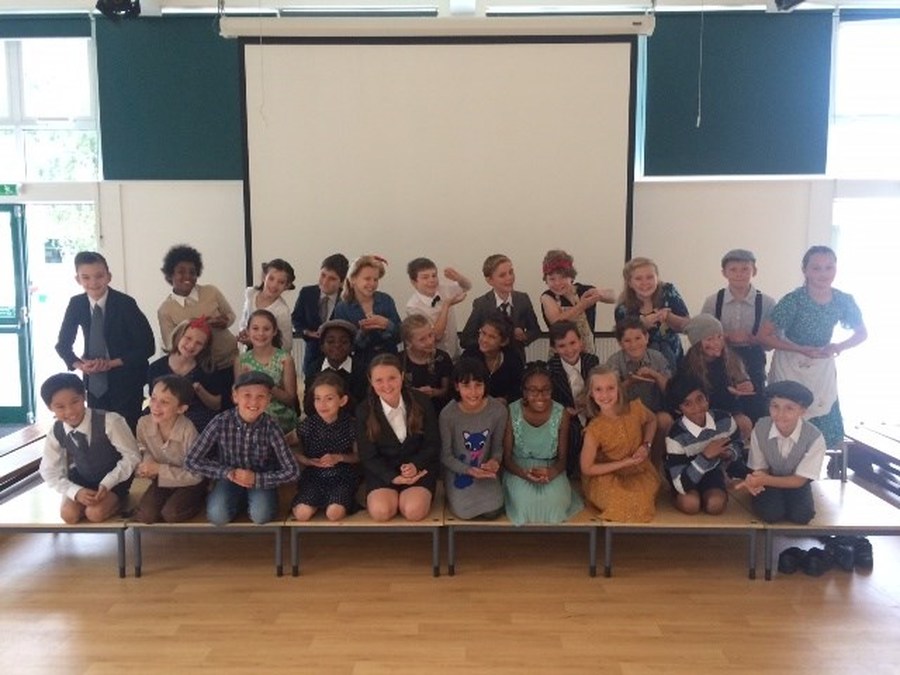 Hawk Class Assembly
Hawk Class shared their learning about life on the Home Front with an informative assembly. The audience learnt how to keep calm and carry on during an air raid, the training available in the Home Guard, and how to make the most of wartime rations. The children performed brilliantly and ended with an upbeat and fun song. Well done, Hawk Class!
Henley Fort
Year 6 had an amazing experience at Henley Fort this week. The children had the opportunity to experience life as A.R.P wardens and members of the Home Guard. The children learnt about what life was like on the Home Front for these citizens during World War Two.
As ARP wardens they experienced an air raid, carried out black-out enforcement measures, and worked together as a team to put out a fire caused by an incendiary bomb. Their time in the Home Guard was spent creating road blocks, catching German spies and carrying out training exercises in combat!
I enjoyed putting out the fire because it was extremely tense and we had to work as a team to be successful. Sam P
I enjoyed building the road block, checking people's identity cards and capturing German spies! Pippa T
I found the experience of going into the air raid shelters exciting. Lily G
I learnt many facts about World War Two, like how Neville Chamberlain declared war against Germany. Tom J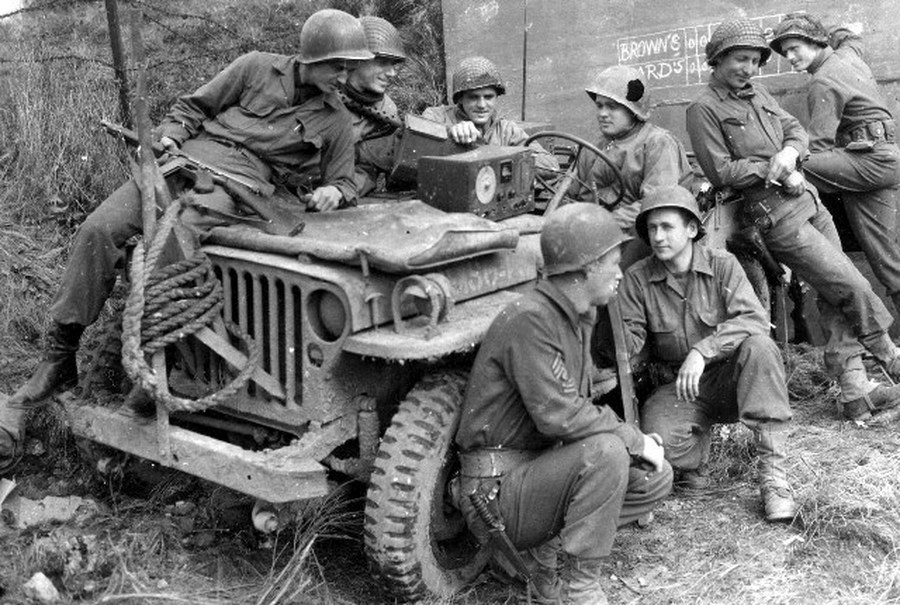 Hawks and Eagles
To introduce the children into Year 6 we have been studying and exploring our class animals.
The children have been looking at the geometry of feathers and wings and also the diversity feathers and birds of prey demonstrate.
In English, we have been creating fantastic language to support the beautiful imagery birds of prey possess.
Take a look at what the children have been writing:
Intimidatingly, the hawk waits desperately,
Its immense, beady, maroon eyes scanning the horizon.
His frown, breaking happiness, it drifts away with the wind,
The forest; dead, nothing to hear but the gentle breeze. - Dillon

His power is the deafening screech
Stopping the prey in their tracks.
Petrified, scared silent, still...
A chill down their spine. - Killian


Clenched claws grip securely onto the bent arms of the oak.
Perched stiffly, never letting his crystal eyes off patrol of the field.
Bewitching eyes locked on a shivering bush,
A minuscule mouse shoots out, shaking like a leaf in the breeze.
The prey stops as it sees the telescopic eyes of the hawk,
Locked like lasers on a target. - Pippa

Impulsively, a glimpse of a sturdy, muscular tuna caught the corner of his eye.
Whilst making U-turn, the frantic Eagle made a blood-curdling howl,
while speeding towards it's future feast. - Tom

Soaring high into the sky,
The bird looks for prey, just like a spy,
Looking down from the atmosphere,
Bushes rustling are seen very clearly,
Swooping down to circle the bush,
Out comes a weak vole, not looking so flush. - Lawrence
Digging his razor sharp claws into his prey,
gracefully flying a loft the tree tops to eat his prey.
quickly and hungrily, he gobbles down his prey. - Emily
____________________________________________________
Information for

pa

rents
Year 6 Maths Home Learning Leaflet
Maths progressions in calculations
Suggested Reading List for Year Six
Click on the above links to see a PowerPoint for progression of maths skills at Ashley school. These will be useful so that you are able to understand the methods your child uses, which may be different to the methods you use, so that you can best support them. Please ask your child which method they use as it will differ for each child. The key is that they are comfortable and secure in the method they use. You will also find a home learning information leaflet giving extra details on how to support your child at home with their maths.