Welcome to Year 6
Hawk Class is taught by Miss Holder and supported by Mrs Lovekin and Mrs Cozens.
Eagle Class is taught by Miss Orchin and supported by Mrs Roberts, Mrs Ince and Mrs Glands.
Take a look at what we have been learning about at school.
There is also additional information for parents at the bottom of this page.
SUMMER TERM 2: What do the Principles of Harmony mean to me?
The Principles of Harmony
Harmony Projects
The children have thrown themselves into our brand-spanking-new learning enquiry and have produced some absolutely wonderful work already. The children are presenting their learning in different ways; photography is a popular choice! Keep up the good work, Year 6!
Book Week
What a start to Year 6's final term at Ashley! Book Week brought story swaps, campfire stories, a Read around the World competition, dress up day and a staff production. It was wonderful to see the children demonstrate a real love of reading throughout the week, something we hope they take with them to secondary school. Thank you to all of your support with their costumes on Friday; the children looked brilliant!
SUMMER TERM 1: Where is there awe and wonder in the Alps?
The Principle of Adaptation
Alpine Food Festival
On Tuesday this week, Year 6 treated guests to a gourmet extravaganza! Parents and children alike were invited to sample culinary delights from a range of alpine countries. The Alpine Food Festival was independently planned, prepared and presented by the children. The food was delicious and everyone left feeling absolutely stuffed! Well done, Year 6!
And just like that... SATS are over!
The children have worked incredibly hard and we couldn't be prouder of their achievements! We spent Friday enjoying The Greatest Showman and playing in the sun. Well done, Year 6!
Alpine Food Festival Prep
On Tuesday 22nd May, Year 6 will invite their parents and another year group to sample cuisines from Alpine countries. The children have chosen their countries and have started to prepare!
Joseph Fever Hits Year 6!
And so it begins... The children have started learning the songs and they have their sights set on the parts they want. All audition slots have been filled and we're looking forward to seeing the talent we have in Year 6!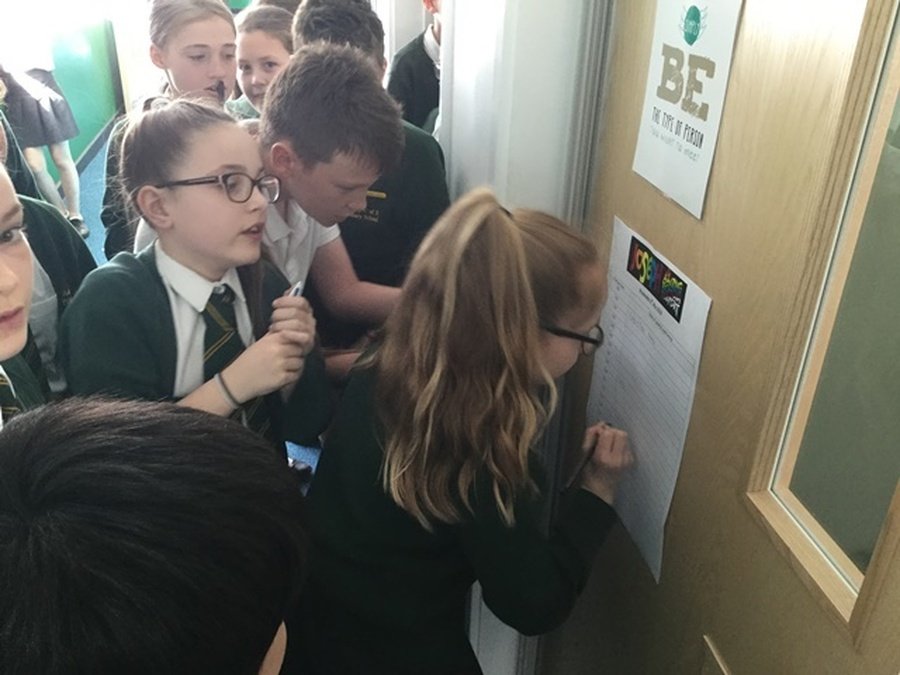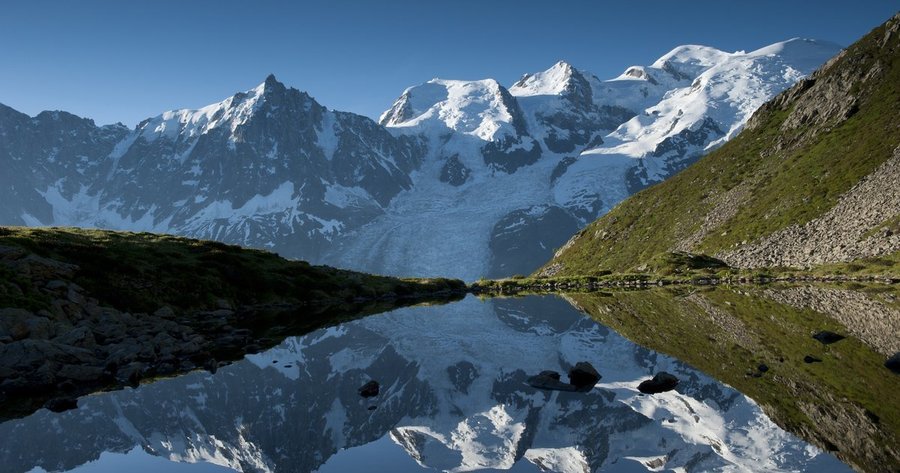 SPRING TERM 2: How do the Inuit of the Arctic live with nature?
The Principle of Cycles
Year 6 Great Works... featuring Year 2!
Year 6 have worked incredibly hard on their Inuit dream stories. After weeks of immersing themselves in Inuit mythology, drafting, drafting and drafting again, they final published their stories. They shared their stories with Year 2, who were captivated by their amazing use of language and their knowledge of the Inuit culture. Well done, Year 6 and thank-you to Year 2 for listening so intently!
A very busy week!
It's been an incredibly busy week and Year 6 have had the opportunity to do some amazing things!
On Tuesday, the children used Makey Makeys to create their own keypads. We paused and played videos using fist bumps, played Pac Man using a drawn controller, and even played the piano using play-dough!
Planting Poppies
To mark the upcoming centenary of the end of the First World War, and to link back to their learning from before Christmas, Year 6 planted poppies in the school grounds. The children were amazed at how tiny the seeds were. Many of them recognised them from their lunchtime bagels! The flowers will bloom and remind us of the sacrifices made all of those years ago.
Year One Buddies
On Friday afternoon, Year 6 met their Year One buddies. The children read with each other and found out all about each other's learning. The Year One children feel safe in the knowledge that they have our lovely Year Sixes looking out for them!
A visit from a Polar Explorer
On Wednesday 28th January, Year 6 were visited by Polar Explorer, Charlie Smith. Charlie shared with Year 6 how he was inspired by Sir Raulph Fiennes to travel through the harshest climates in our world. He stressed the importance of planning in order for an expedition to be successful and the children were motivated by his determination to achieve his goal.
Charlie became the youngest and fastest person to travel across Iceland in Summer but he didn't stop there; he returned to Iceland with a group of four companions to attempt the unthinkable- to become the first explorers to travel across Iceland in the Winter. The Coldest Crossing team faced gruelling conditions, both mentally and physically during their 250 mile journey through one of the most extreme environments on Earth. With the end nearly in sight, a freak storm caused expedition leader Charlie to end the epic trek he was leading across the island's barren, snowy wilderness.
Charlie's spirits have not been dampened; he is determined to return to Iceland to attempt the crossing for a second time. He told Year 6 that he accomplished what he set out to do, inspire young people to explore the outdoors.
Thank you Charlie for taking the time out of your busy schedule to share your experiences with Year 6. We wish you every success in your next expedition to Greenland.
Lucy H and Talal F
Enter text...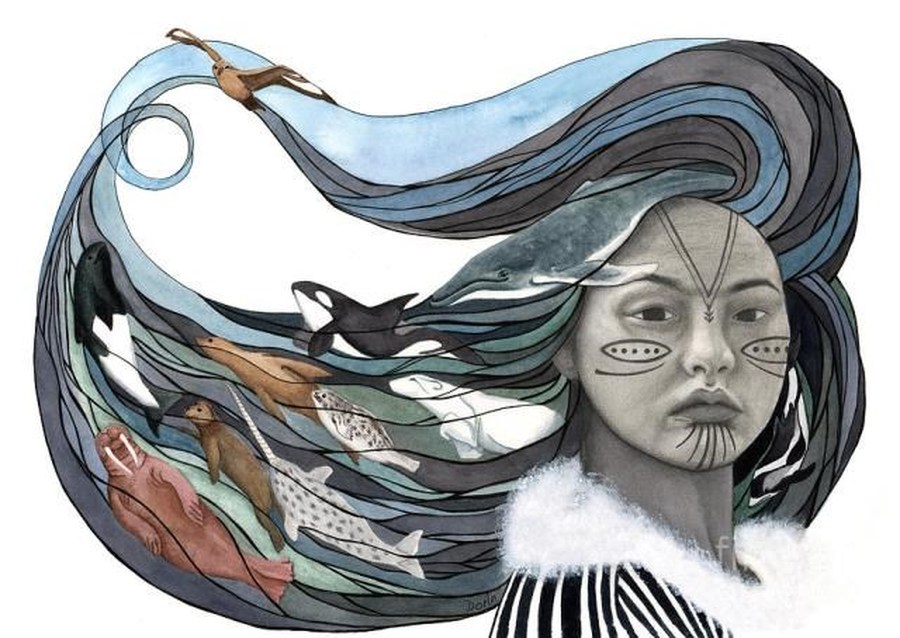 SPRING TERM 1: Is Antarctica worth protecting?
The Principle of Interdependence
Great Work and Ice Sculpting
For our Great Work this term, we created projects on Antarctica, exploring what we have learnt about this awe inspiring wonder at the most southern point of our world. We got into groups and decided how we were going to present our learning. We worked collaboratively: writing information, painting colourful Antarctic scenes and presenting it all beautifully. On Wednesday, our parents came in to look at what we had made and we blew them away with what we've learnt in such a short period of time. On Tuesday and Wednesday, both Year 6 classes helped to carve out of two blocks of ice, an orca and a penguin. We had a professional artist come in to show us how it is done. We have really enjoyed this learning enquiry and are looking forward to exploring the Arctic region after half term.
Annie C, Katy H and Isabelle L
We don't inherit the Earth from our ancestors; we borrow it from our children.
Greenpeace Visit
Is Antarctica worth protecting? Greenpeace thinks so! Ed Fuller came to talk to Year 6 this morning about what Greenpeace are doing to protect the seas around Antarctica. The children were captivated by stories of how Greenpeace has championed non-violent, direct action in order to raise awareness and demand change in our world. Year 6 have taken inspiration from Ed and will use this learning to further develop their own understanding how what we can do to protect Antarctica and our planet.
What is it like in Antarctica?
At Ashley School, we are lucky enough to know someone who has actually been to Antarctica - Mr Dunne! He treated the children to a presentation about his visits to the bottom of the world and the experiences he had there. The children also had the opportunity to ask him about what he had seen. A very informative morning!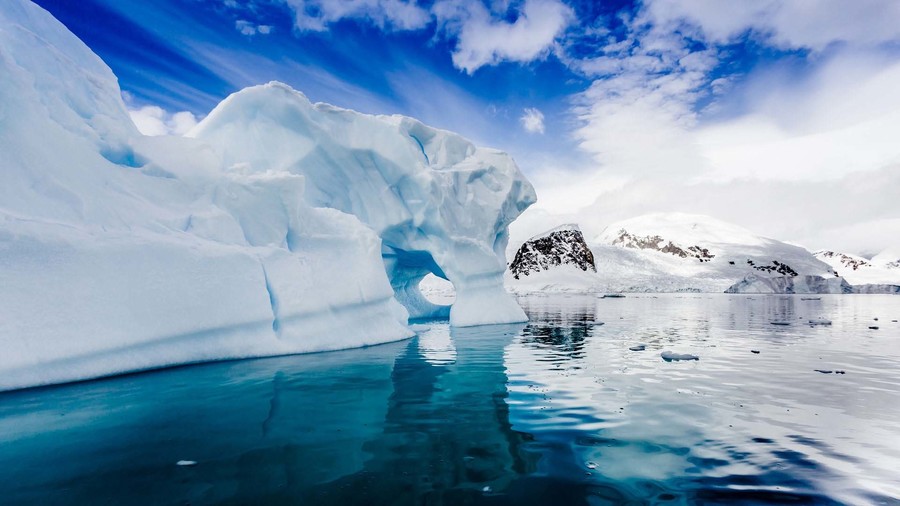 AUTUMN TERM 2: How can we learn to live in peace?
The Principle of Oneness
Great Work - Poetry Recital
This week, Year 6 amazed us all by performing their poetry inspired by World War One. They shared the heart-breaking reality of war and life for those who suffered in the trenches, whilst also promoting messages of peace and hope. We are very proud of what they have achieved. Well done, Year 6!
Eagle Class Assembly
Thursday of this week saw Eagle Class take to the Ashley school stage for their last class assembly. They delivered the most moving, polished and powerfully presented performance. They shared their learning about the First World War in the context of their enquiry 'How can we learn to live in peace?' They began by explaining why the First World War broke out before portraying the pressure that young young men felt to sign up. They went onto perform the poetry of war, the pain of life in the trenches and the longing to be home with loved ones. They reminded us that we didn't learn from these horrors of war because 21 years later we went to war again. They concluded their presentation by singing 'Make me a channel of your peace' and leading us in prayers of peace. The school community were deeply touched and extremely impressed by the quality of their work and the clear, confident way in which they performed it. Thank you for such an excellent class assembly, Eagles.
Remembrance Service
Year 6 led us in the most powerful and moving Remembrance Day Service this Friday morning. They began the service by calling out names of soldiers who had fallen in either the First World War, the Second World War or recent conflicts, and then they sang 'A Wish for Peace'. The children from Years 2 to 6, who were attending the service, then walked in silence out onto the field to the cross that stands over by the Secret Orchard, where Year 6 performed with confidence and conviction the poem 'In Flanders Fields'. After this, we were all asked to stand in silence for two minutes in memory of all those who have died in war or conflict. The service concluded with prayers for peace. It was the most beautifully observed occasion.
Dig for Victory- preparing for Harvest Festival
This week, Year 6 participated in their last Harvest Festival at Ashley school.
They recited a poem, linked to their Learning Enquiry of the Home Front during WW2. They have been learning all about working together as a community to dig in the fields and harvest a hearty yield. Grandparents of children from across the school had the opportunity to reap the benefits of their fine "digging for victory" with the soup they were served by Year 6 prior to the festival. The children harvested the crops from our school garden before washing, peeling and chopping them. During their performance, Year 6 shared about the lives interconnected during World War 2 and how they got by together. You can find the words of the poem, Dig for Victory Day and Night below.
Our men have all gone off to war
And even though our backs are sore
We'll use the spade, the rake, the hoe
To help us make our new crops grow.
We listen to the planes above
And think of those we miss and love.
How can we help them win this fight?
WE'LL DIG FOR VICTORY DAY AND NIGHT.
Everyone can do their part
So grab that spade and let's all start
And very soon, before you know,
Our crops will all begin to grow.
And then God's rain from skies above
Will help us feed the ones we love.
We need to work with all our might.
LET'S DIG FOR VICTORY DAY AND NIGHT.
So when this awful war is past
And our brave boys come home at last
They'll ask us how we did our part
And we can say with hand on heart
We turned our fields from grass to soil
And after many weeks of toil
We picked the crops that kept us fed
And sent us happy off to bed
To pray that we could win the fight
WE DUG FOR VICTORY DAY AND NIGHT.
Playing Conkers
Friday afternoon at Ashley School saw fourteen classes spilling onto the playground to participate in the quintessentially British pastime of playing conkers. Year 6 were, of course, amongst the ranks and had an absolute ball! A lovely end to a busy week.
Hawk Class Assembly
This week, Hawk Class treated the school to a trip down memory lane. They shared the messages of World War Two and entertained everyone with their understanding, acting skills and singing. Well done, Hawk Class!
On Wednesday and Thursday this week, Year 6 went to Henley Fort to experience what it was like to be an ARP Warden and in the Home Guard during World War Two. As Home Guard officers we got the chance to throw grenades (not real ones of course!); we had rifles and pikes that we used to attack Nazi soldiers and filled sandbags for our defences, making sure that no German spies got through!
As ARP Wardens we learnt about the importance of the blackout, what to do if there was a gas attack, and how to get people to safety after an air raid. We also experiences what it would have been like in a shelter during the Blitz.
By Max F and Lucy H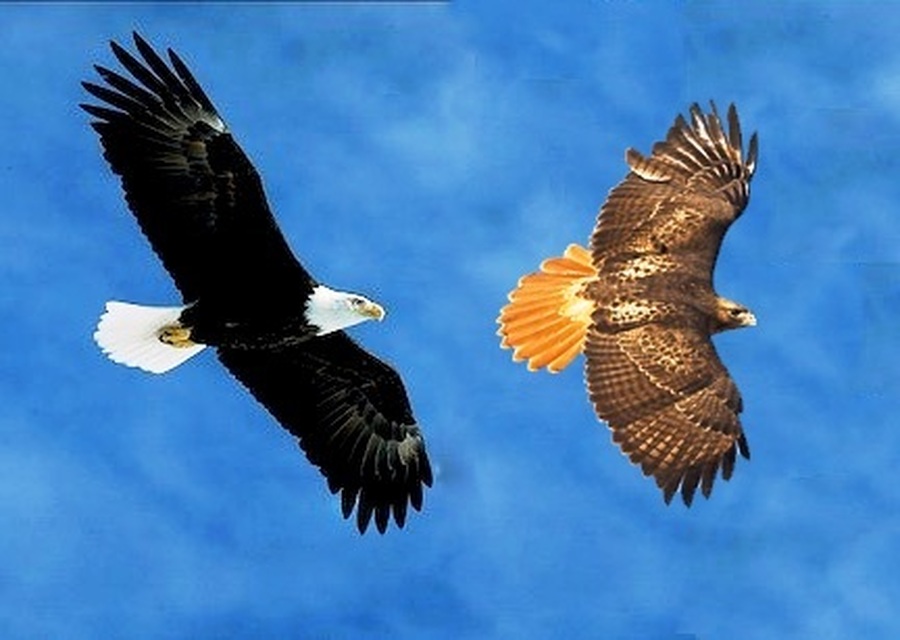 A busy start...
The children have started the year by showing off their amazing writing skills to describe our class birds. After exploring images, videos and literature, the children composed their own wonderful poems inspired by these majestic birds of prey.
The Lone Hawk
Max F
I perch high up in a tree,
Out of sight, yet still deadly,
There is one thing on my mind: kill.
I dive down rapidly onto the unsuspecting prey,
The kill is done;
Yet I am not purified.
I glide off in a pensive mood.
The air's buoyancy and the trees' camouflage
Are of advantage to me;
And the earth's surface upward for my inspection.
I peregrinate from tree to tree,
Gliding in a quaint environment,
How must I fulfil my goal?
That is still unknown.
The Assassin
By Seth O
He surveys your every move,
He waits for you to be still,
He stalks you, slowly, slowly, slowly,
He strikes your neck.
Everything goes black.
I stare at everything, everyone.
I kill, everything, everyone.
I strike fear into everything, everyone,
I screech at everything, everyone.
I dive at everything, everyone.
I survey,
I wait,
I stalk,
I strike,
I starve,
I kill,
I screech,
I dive.
Others sleep, he is awake.
Others relax, he is alert.
Others doubt, he is confident.
Other play, he is always working.
Others have good in their hearts,
He does not, he is pure evil.
I am the assassin, I am the hawk.
The Eagle- The Terror
By Daniel W
There it is - Death has arrived.
The ruler of the wind, the emperor of the skies.
Sure, I can hide, but I cannot run
From the inevitable, from death, I told you, I'm done.
I see pain in its pure onyx eyes,
And it sees me as a feast and a prize.
This is the final stage, as it swoops down to get me,
This is the end, I know it, I'm ready.
The Life of Death
By Maeve A
Piercing onyx eyes, seek my flesh and bone.
I try to hide, but it's too late, it's diving like an arrow.
I look around for a saviour but I am all on my own.
Its razor sharp hands expand and the rest is unknown.
A speck in the distance I can see.
I can see it's trying to hide but it won't get away from me.
It stops dead still and I know it's scared of me.
I grab it with my talons and pierce a hole in its heart.
____________________________________________________
Information for

pa

rents
Bikeability Information for Parents
Click on the above links to see a PowerPoint for progression of maths skills at Ashley school. These will be useful so that you are able to understand the methods your child uses, which may be different to the methods you use, so that you can best support them. Please ask your child which method they use as it will differ for each child. The key is that they are comfortable and secure in the method they use. You will also find a home learning information leaflet giving extra details on how to support your child at home with their maths.