Welcome to Year 6
Hawk Class is taught by Miss Holder and supported by Mrs Lovekin, Mrs Cozens and Mrs Gault.
Eagle Class is taught by Miss Orchin and supported by Mrs Roberts, Mrs Ince and Mrs Glands.
Take a look at what we have been learning about at school.
There is also additional information for parents at the bottom of this page.
AUTUMN TERM 1: What can we learn from life on the Home Front?
The Principle of Diversity
Dig for Victory- preparing for Harvest Festival
This week, Year 6 participated in their last Harvest Festival at Ashley school.
They recited a poem, linked to their Learning Enquiry of the Home Front during WW2. They have been learning all about working together as a community to dig in the fields and harvest a hearty yield. Grandparents of children from across the school had the opportunity to reap the benefits of their fine "digging for victory" with the soup they were served by Year 6 prior to the festival. The children harvested the crops from our school garden before washing, peeling and chopping them. During their performance, Year 6 shared about the lives interconnected during World War 2 and how they got by together. You can find the words of the poem, Dig for Victory Day and Night below.
Our men have all gone off to war
And even though our backs are sore
We'll use the spade, the rake, the hoe
To help us make our new crops grow.
We listen to the planes above
And think of those we miss and love.
How can we help them win this fight?
WE'LL DIG FOR VICTORY DAY AND NIGHT.
Everyone can do their part
So grab that spade and let's all start
And very soon, before you know,
Our crops will all begin to grow.
And then God's rain from skies above
Will help us feed the ones we love.
We need to work with all our might.
LET'S DIG FOR VICTORY DAY AND NIGHT.
So when this awful war is past
And our brave boys come home at last
They'll ask us how we did our part
And we can say with hand on heart
We turned our fields from grass to soil
And after many weeks of toil
We picked the crops that kept us fed
And sent us happy off to bed
To pray that we could win the fight
WE DUG FOR VICTORY DAY AND NIGHT.
Playing Conkers
Friday afternoon at Ashley School saw fourteen classes spilling onto the playground to participate in the quintessentially British pastime of playing conkers. Year 6 were, of course, amongst the ranks and had an absolute ball! A lovely end to a busy week.
Hawk Class Assembly
This week, Hawk Class treated the school to a trip down memory lane. They shared the messages of World War Two and entertained everyone with their understanding, acting skills and singing. Well done, Hawk Class!
On Wednesday and Thursday this week, Year 6 went to Henley Fort to experience what it was like to be an ARP Warden and in the Home Guard during World War Two. As Home Guard officers we got the chance to throw grenades (not real ones of course!); we had rifles and pikes that we used to attack Nazi soldiers and filled sandbags for our defences, making sure that no German spies got through!
As ARP Wardens we learnt about the importance of the blackout, what to do if there was a gas attack, and how to get people to safety after an air raid. We also experiences what it would have been like in a shelter during the Blitz.
By Max F and Lucy H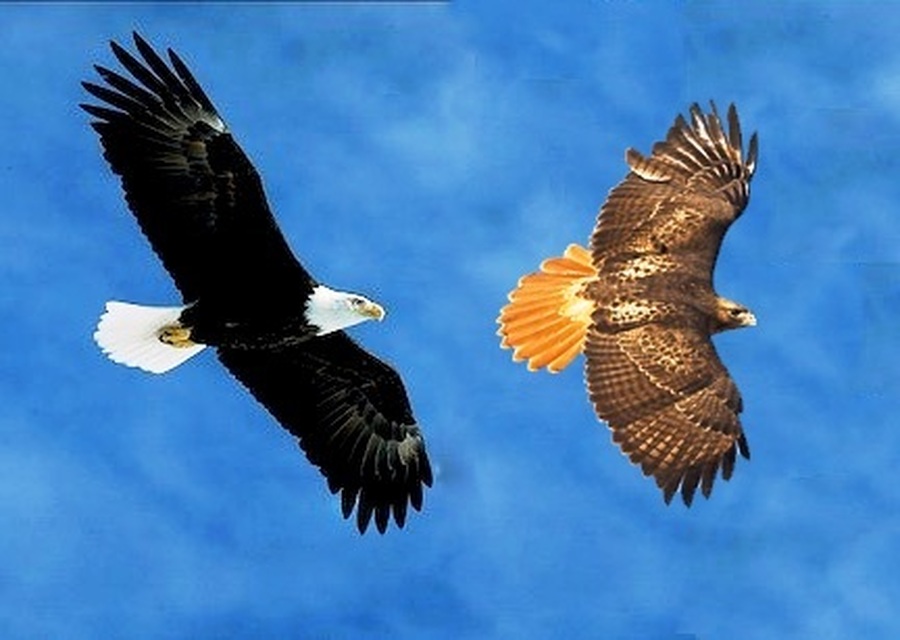 A busy start...
The children have started the year by showing off their amazing writing skills to describe our class birds. After exploring images, videos and literature, the children composed their own wonderful poems inspired by these majestic birds of prey.
The Lone Hawk
Max F
I perch high up in a tree,
Out of sight, yet still deadly,
There is one thing on my mind: kill.
I dive down rapidly onto the unsuspecting prey,
The kill is done;
Yet I am not purified.
I glide off in a pensive mood.
The air's buoyancy and the trees' camouflage
Are of advantage to me;
And the earth's surface upward for my inspection.
I peregrinate from tree to tree,
Gliding in a quaint environment,
How must I fulfil my goal?
That is still unknown.
The Assassin
By Seth O
He surveys your every move,
He waits for you to be still,
He stalks you, slowly, slowly, slowly,
He strikes your neck.
Everything goes black.
I stare at everything, everyone.
I kill, everything, everyone.
I strike fear into everything, everyone,
I screech at everything, everyone.
I dive at everything, everyone.
I survey,
I wait,
I stalk,
I strike,
I starve,
I kill,
I screech,
I dive.
Others sleep, he is awake.
Others relax, he is alert.
Others doubt, he is confident.
Other play, he is always working.
Others have good in their hearts,
He does not, he is pure evil.
I am the assassin, I am the hawk.
The Eagle- The Terror
By Daniel W
There it is - Death has arrived.
The ruler of the wind, the emperor of the skies.
Sure, I can hide, but I cannot run
From the inevitable, from death, I told you, I'm done.
I see pain in its pure onyx eyes,
And it sees me as a feast and a prize.
This is the final stage, as it swoops down to get me,
This is the end, I know it, I'm ready.
The Life of Death
By Maeve A
Piercing onyx eyes, seek my flesh and bone.
I try to hide, but it's too late, it's diving like an arrow.
I look around for a saviour but I am all on my own.
Its razor sharp hands expand and the rest is unknown.
A speck in the distance I can see.
I can see it's trying to hide but it won't get away from me.
It stops dead still and I know it's scared of me.
I grab it with my talons and pierce a hole in its heart.
____________________________________________________
Information for

pa

rents
Maths progressions in calculations
Suggested Reading List for Year Six
Click on the above links to see a PowerPoint for progression of maths skills at Ashley school. These will be useful so that you are able to understand the methods your child uses, which may be different to the methods you use, so that you can best support them. Please ask your child which method they use as it will differ for each child. The key is that they are comfortable and secure in the method they use. You will also find a home learning information leaflet giving extra details on how to support your child at home with their maths.