Welcome to Year 5
Kestrel Class is taught by Mrs Athersuch and supported by Miss Bardel.
Owl Class is taught by Miss Drew and supported by Mrs Davidian.
Take a look at what we have been learning about at school.
There is also additional information for parents at the bottom of this page.
AUTUMN TERM 1:

What journey does a river take? The Principle of The Cycle
River Walk
Year 5 were very lucky to enjoy the warm autumn sunshine on Wednesday when they enjoyed their stroll down the river. They sketched the bridge, gathered data to use back at school and importantly, they even picked up litter on their way - sadly there was a lot! They learnt how important a lock and weir was to control the river levels to avoid flooding. Did you know there have been 6 'Walton Bridges' since the 1700s?
Thank you to the parents who helped us to walk the 10km!
How long is a river?
Year 5 were practising their estimating and measuring skills by measuring 'rivers' out on the playground this morning. They then returned to class to discuss sinuosity (the bendiness of rivers) and scale and how they could convert measurements between metres and kilometres!
Kestrel Class Assembly - The Wind in the Willows
Kestrel Class presented the first class assembly of the year and what a treat it was. They are learning about rivers this half-term in Year 5 with a particular focus on the River Thames, so they retold 'Wind in the Willows' with a twist as Mole, Ratty and Badger arrived for a picnic by the riverbank, only to find rubbish everywhere, ruining the spot. But, never fear, a bunch of intrepid Ashley School litter pickers appeared on the scene to clear away every last piece of waste so the three friends were able to enjoy their picnic with a delightful scene all around. The children concluded their most entertaining assembly with a fabulous version of YMCA, but revised to 'Two Minute Clean', referencing how long it takes to tidy up a litter-covered area. Thank you, Kestrels, for getting us off to such a great start on our class assembly journey.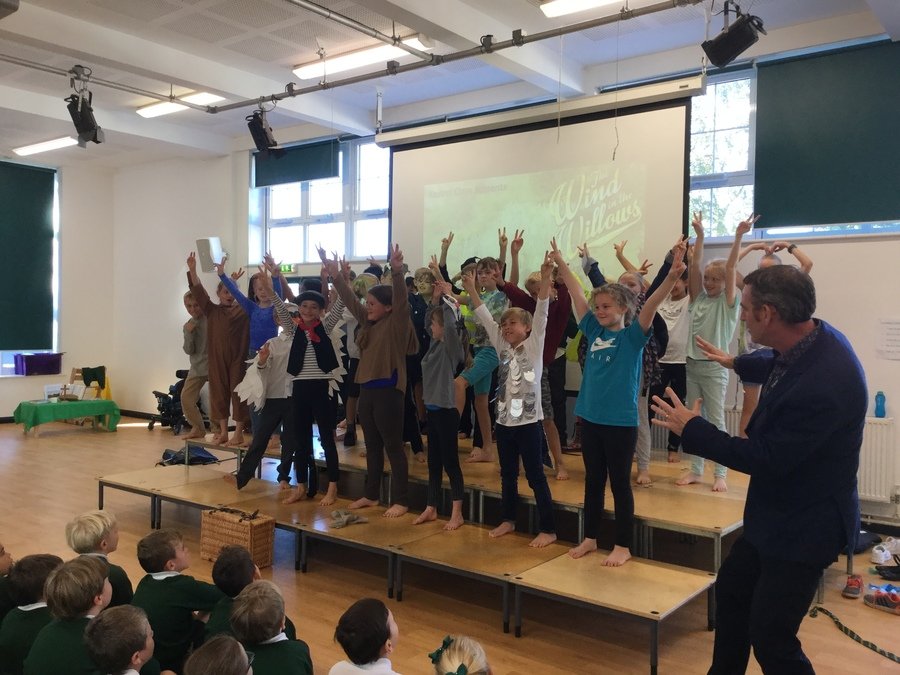 What is the shape of water?
Year 5 started off their learning enquiry with a pop! We began by exploring the properties of circles and then we went outside to further explore why spheres are naturally the most effective shape - it has equal pressures!
____________________________________________________
Information for Parents
Click on the above links to see a PowerPoint for progression of maths skills at Ashley school. These will be useful so that you are able to understand the methods your child uses, which may be different to the methods you use, so that you can best support them. Please ask your child which method they use as it will differ for each child. The key is that they are comfortable and secure in the method they use.