Welcome to Year 4
Kingfisher class is taught by Miss Hood and supported by Mrs Pratt, Mrs Ince and Mr Grace.
Swan class is taught by Miss Higginson supported by Mrs Rides
Take a look at what we have been learning about at school.
There is also additional information for parents at the bottom of this page.
Spring 1: What are the cycles of our solar system? The principle of cycles
Exploring the colours of our Solar System
Year 4 started the week by exploring the colours and textures found in our Solar System. They used a variety of media, including collage, water colours and felt tips.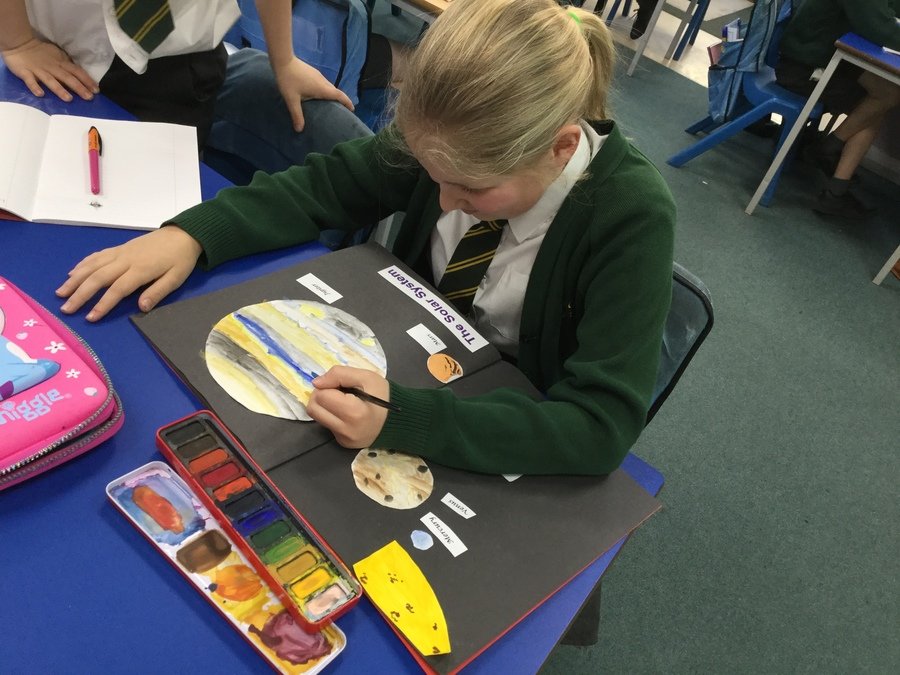 Musicians among Year 4!
Year 4 children are lucky enough to have the opportunity to choose to play clarinet or trumpet at the beginning of the academic year. The children will learn to play their instruments from September right through to July. They have been learning some great songs to play each week, including Mamma Mia!
Year 4 homework is out of this world!
Take a look at some of our amazing homework projects!
Autumn 2: How can we build community in Walton? The Principle of Interdependence
Year 4 enjoyed making and decorating lanterns for the Walton Festival of Light. Some of us then joined the parade carrying our lanterns. It was lovely to take part and start off Christmas in this way.
On Tuesday 16th October, Year 4 spent the day as Tudors. They were involved in a number of activities including: playing Merrells, creating Tudor rose badges, making pomanders and decorating biscuits. In the afternoon, the children performed dances and a song to their parents, as well as sharing their vast Tudor knowledge. To their surprise, King Henry VIII turned up to enjoy the entertainment. It was a great day!
Year 4 prepared and cooked Tudor quince and apple tarts using quinces grown at Ashley. If you fancy making them yourself, take a look at the food section of our website for the recipe. We would recommend it. They were delicious!
What a fantastic day Year 4 had at Hampton Court. We were awed by the size and majesty of the palace. We met the inhabitants of the palace and learnt what life would be like to be a servant there. We visited Henry VIII's apartments and the kitchens to begin to learn how we can prepare for our own Tudor banquet.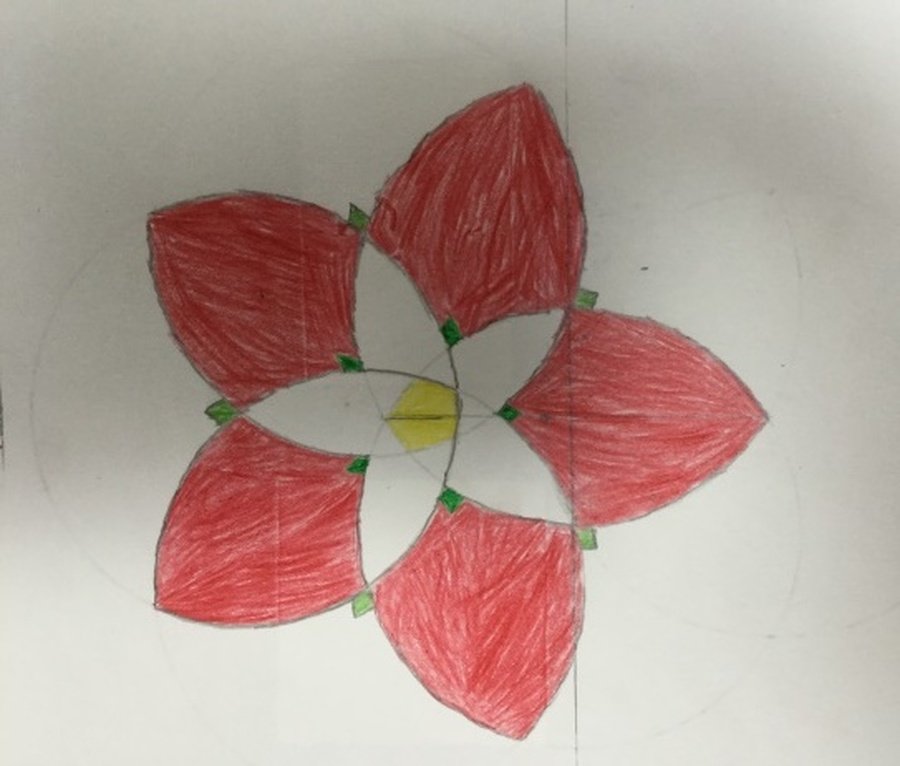 Year 4 have been learning about how Henry Tudor became King by defeating Richard III at the Battle of Bosworth, leading to the start of the Tudor period in History. We have really enjoyed acting out the battle! We discovered that Henry VII united the House of Lancaster and the House of York, combining the two symbols to create a Tudor Rose. We used compasses to draw and colour our own Tudor Roses.
____________________________________________________
Information for parents
Suggested books for Year 4.pdf
Click on the above link to see a PowerPoint for progression of maths skills at Ashley school. These will be useful so that you are able to understand the methods your child uses, which may be different to the methods you use, so that you can best support them. Please ask your child which method they use as it will differ for each child. The key is that they are comfortable and secure in the method they use.