Welcome to Year 3
Skylark Class is taught by Miss Hood and supported by Mrs Rides.
Robin Class is taught by Mr Cadman and Mrs Morgan, supported by Mrs Heavens alongside Mrs Pratt and Mrs Horan.
There is additional information for parents at the bottom of this page.
AUTUMN TERM 2: How did the Roman Army achieve so much? The Principle of Adaptation
Catapults
The Romans have invaded Britain and are planning to attack the forts in Walton-on-Thames. Year 3 are Roman engineers and were challenged to design and build a catapult that would help the Roman army attack. To be effective, the catapult needed to fire the furthest distance. The finished catapults fired stones surprisingly long distances. They measured their results and began evaluated what made a catapult more effective.
Roman Army Training!
Year 3 began their new enquiry by finding out whether they were suitable candidates to join the Roman army. Only those fit enough, tall enough and willing to obey their centurion at all times passed the test. Fortunately, both Skylarks and Robins proved to be excellent candidates. This meant they were able to make their own Roman shield. This was a tricky task involving symmetrical patterns. The children, however, took a lot of care over their shields and the results are fantastic. We hope to use them soon to practise our marching in formation!
AUTUMN TERM 1: How can we identify native trees through the seasons? The Principle of the Cycle
Green Stall
On Friday 20th October Year Three parents organised the first Green Stall of the year. It was a fantastic success. The stall celebrated seasonal food alongside the creativity and talents of our parents and children with a smorgasbord on offer including chilli oil, pickled onions, mac-n-cheese, apple cakes and lots more. There were also some sumptuous chocolate-dipped apples created by the children on Thursday afternoon alongside parents in the Harmony Centre. Thank you to everyone who contributed. The proceeds will be used to invest in the Year Three outdoor area.
Apple Day
On Friday 20th October, to culminate a wonderful half term's learning, Year Three celebrated the apple. The 21st October is National Apple Day, a day celebrated since 1990 when the group Common Ground established this holiday to both celebrate the apple and highlight the danger of us losing so many delicious varieties. Over the course of the day we tasted different varieties and described their flavours; explored the symmetry of an apple cross section using printing and drawing pentagonal star shapes; ate some delicious apple cakes (thank you Mrs Rides) and apple juice; and finally went to our own Ashley Apple orchard (which includes over 20 varieties of Surrey apples) and wassailed - a tradition of visiting orchards and singing to encourage a good harvest for the following year. It certainly was a juicy way to finish the half term!
Tree Journals
This half term we have been recording our learning journey in our Tree Journals. These special books celebrate the art, geometry, English, science and outdoor learning over the last seven weeks. Importantly, we will return to these books each season to reflect on how native trees change through the seasons and changing weather. Here is a taster of some work included:
Harvest Festival Celebrations
Year Three's contribution to our Harvest Festival was a celebration of the fruits that are harvested in autumn. The words are below and we performed them to the tune of My Guy.
Autumn Fruit
There's nothing more appealing than fruit on the trees in autumn,
Nothing more delicious than juicy fruits in autumn
Fresh, ripe apples - crunchy as ever
Pears and plums they - taste great together I'm tellin' you fruit is delicious when eaten in the autumn.
There's nothing more tempting that hanging fruit in autumn.
Dangling from the trees in the warm rising in autumn
Blackberries and quince fit - for a crumble
It feels like a kiss and - a warm cuddle
I'm tellin' you fruit is sumptuous when eaten in the autumn.
You must admit it's the time of the year
To bow to the trees and give them a cheer
They give us this fruit so tasty and fine
A gift from above that is surely divine.
There's nothing more wondrous than fruits on the trees in autumn,
Nothing more delectable than harvest fruits in autumn
Elderberries - plucked from the tree
A treasure to be found for - you and me.
Fruit is best when eaten in the autumn.
Fruit is best when eaten in the autumn.
Fruit is best when eaten in the autumn.
A Walk in the Woods
On Friday 22nd September, Year Three visited Esher Woods to learn about our local woodlands linked to our enquiry How can we identify native trees through the seasons? First we took part in a scavenger hunt to find different trees; looking closely, we saw interesting things like some trees having sticky buds and others didn't. We also found some unusual shaped nuts. Afterwards we met Hannah Maw fro Link Up With Nature who showed us the different ways to identify trees by looking at their leaves, bark, buds, nuts and fruits. We also created art using natural objects we found. It was a beautiful day and it was lovely spending it in the woods.
A report by Jessica and Romilly
To start off our enquiry, Year Three headed out to our school field to explore and identify the trees that grow there. After estimating the heights of four trees (Oak, Silver Birch, Willow and Field maple), we trialed two different methods to find their height. Firstly, we walked away from the tree until we could see the top through our legs. We measured this distance which is equal to the height of the tree. Secondly, we stood by the tree and estimated how many of us equalled the height of the tree. As we had measured how tall we were, we could work out how tall the tree was. The 'through the legs' method was great fun, but we all got different results. We don't think it was a very accurate method! Ask a Year Three child to explain if you would like to try measuring trees for yourself.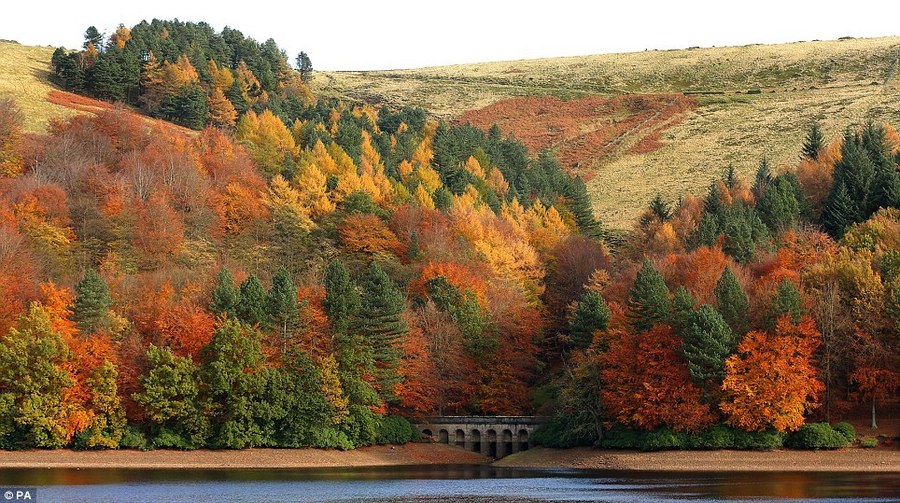 "If I could write words like on an autumn forest floor, what a bonfire my letters would make." (Spike Milligan)
___________________________________________________
Information for parents
Year 3 Autumn Term Letter to Parents
Sayers Croft meeting PowerPoint
Click on the above links to see a PowerPoint for progression of maths skills at Ashley school. These will be useful so that you are able to understand the methods your child uses, which may be different to the methods you use, so that you can best support them. Please ask your child which method they use as it will differ for each child. The key is that they are comfortable and secure in the method they use.