Welcome to Year 3
Skylark Class is taught by Mrs Ready.
Robin Class is taught by Mrs Morgan and Mrs Harris.
Woodpecker Class is taught by Miss Broughton.
Mrs Heavens and Mrs Attwood-Smith will be supporting all 3 classes across the year group alongside Mrs Dequincy in Skylark Class, Mrs Salmon in Robin Class and Mrs Caswell and Mrs Pockett in Woodpecker Class.
There is additional information for parents at the bottom of this page.
AUTUMN TERM 1: How can we learn to love our woodland? The Principle of the Cycle
Tree Journals
This half term we are recording our learning journey in our Tree Journals. These special books celebrate the art, geometry, English, science and outdoor learning that we are doing over the year. Importantly, we will return to these books each season to reflect on how native trees change through the seasons and changing weather.
A Walk in the Woods
Year 3 had a wonderful trip to Esher Woods on Monday 17th September. We took part in tree identification with Hannah from Link Up with Nature, as well as doing a scavenger hunt and creating some amazing artwork with nature based on the work of Andy Goldsworthy. The art was certainly our most favourite part as we enjoyed being truly creative and working collaboratively. We feel that the results were amazing!
To start off our enquiry, Year Three headed out to our school field to explore and identify the trees that grow there. After estimating the heights of at least 4 trees (Oak, Silver Birch, Hornbeam and Willow), we used the 'through the legs' method which was great fun, but we all got different results. Some of us thought our measuring was more accurate than others! Ask a Year Three child to explain if you would like to try measuring trees for yourself.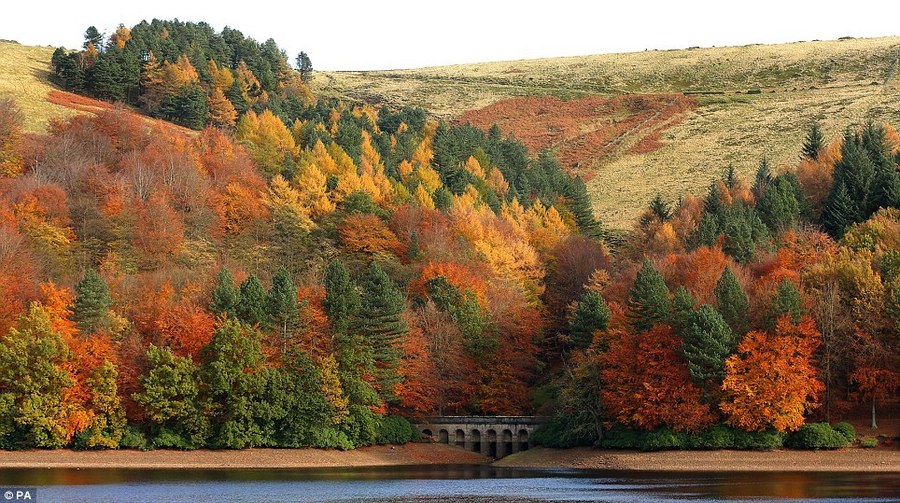 "If I could write words like on an autumn forest floor, what a bonfire my letters would make." (Spike Milligan)