Welcome to Year 2
Otter Class is taught by Miss Holden (Mon-Wed) and Mrs Goodfellow (Thur-Fri)
and is supported by Mrs Kalbassi alongside Mrs Kean and Mrs Vesey.
Fox Class is taught by Mrs Rayner and is supported by Mrs Nunn alongside Miss Porter.
Badger Class is taught by Miss Berglund and is supported by Mrs Gault alongside Mrs Triano.
Further information about Year 2 can be found at the bottom of this page including Key Stage 1 SATs
AUTUMN TERM 2: What can we learn from the Great Fire of London? The Principle of Adaptation
For more information click on the link below
Fox Class produced a great assembly all about The Great Fire of London. They taught everyone about how London overcame the fire by pulling down buildings to stop it spreading. They also informed us about the changes that were made as a result of this big event, such as not building houses from wood and ensuring houses are not too close together. We also really enjoyed the songs that we heard as it helped us to learn more about this important piece of history.
We had some exciting visitors come and join us in Year 2. Unfortunately, the plague had struck Ashley school so we needed the plague doctor to come and help us. He wore a mask with a pointy kind of beak which had herbs inside to stop him catching the plague. The children were very knowledgeable and enjoyed being the doctor too. After that, Samuel Pepys came to read his diary to us. We thought it was funny that he decided to bury his parmesan cheese!
We watched a real fire to help us imagine what it might be like in London when the Great Fire started. We thought of adjectives, verbs and adverbs to describe the fire which we will be using in our poetry. Some of the words we came up with were - dancing, flickering, scorching, terrifying.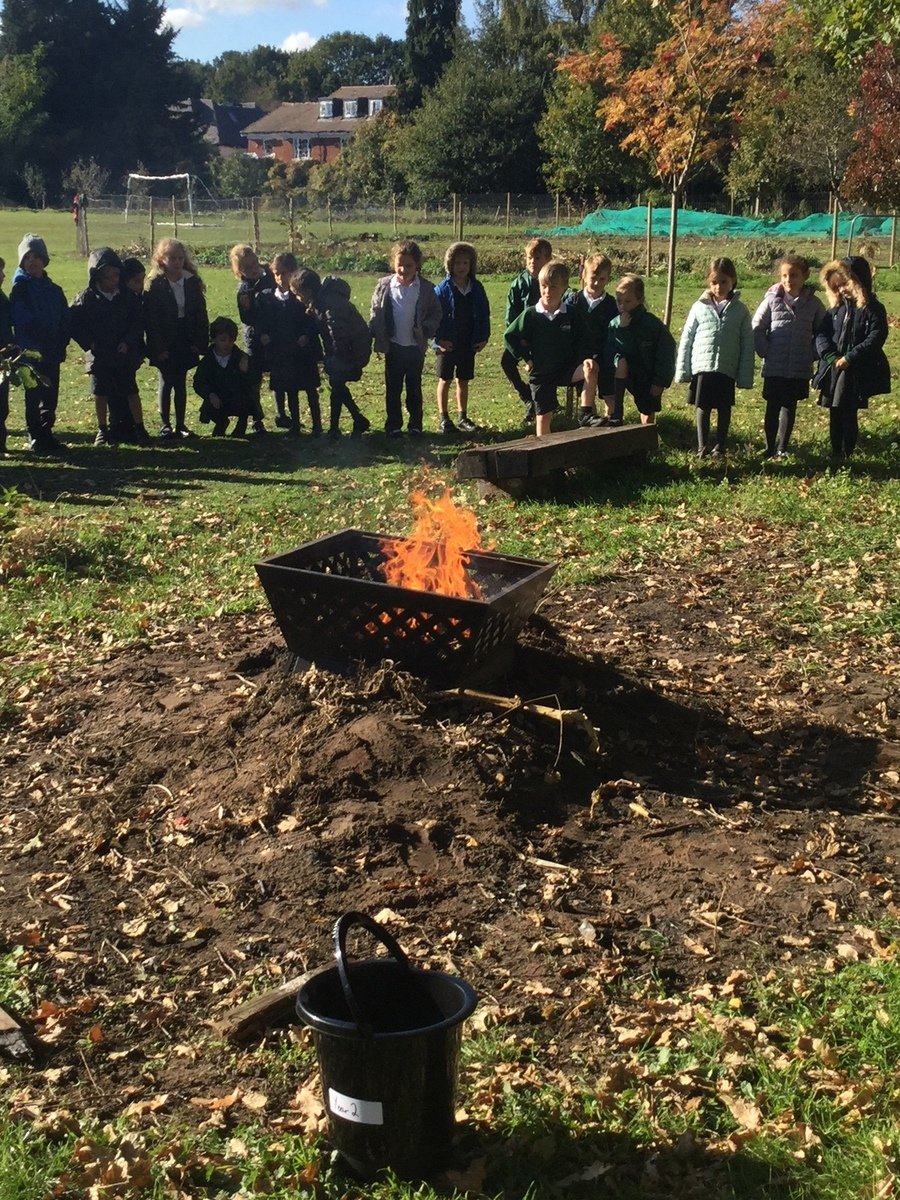 AUTUMN TERM 1:
What does it mean to be healthy?
The Principle of Health
For more information about this term please click on the link below.
Over the holidays we were all busy collecting postcards, photos, leaflets etc about all the wonderful places we visited. We shared these with our friends on the first day and wrote all about our holiday. It was lovely to see how many different places we had all visited and what a great time everyone had experienced.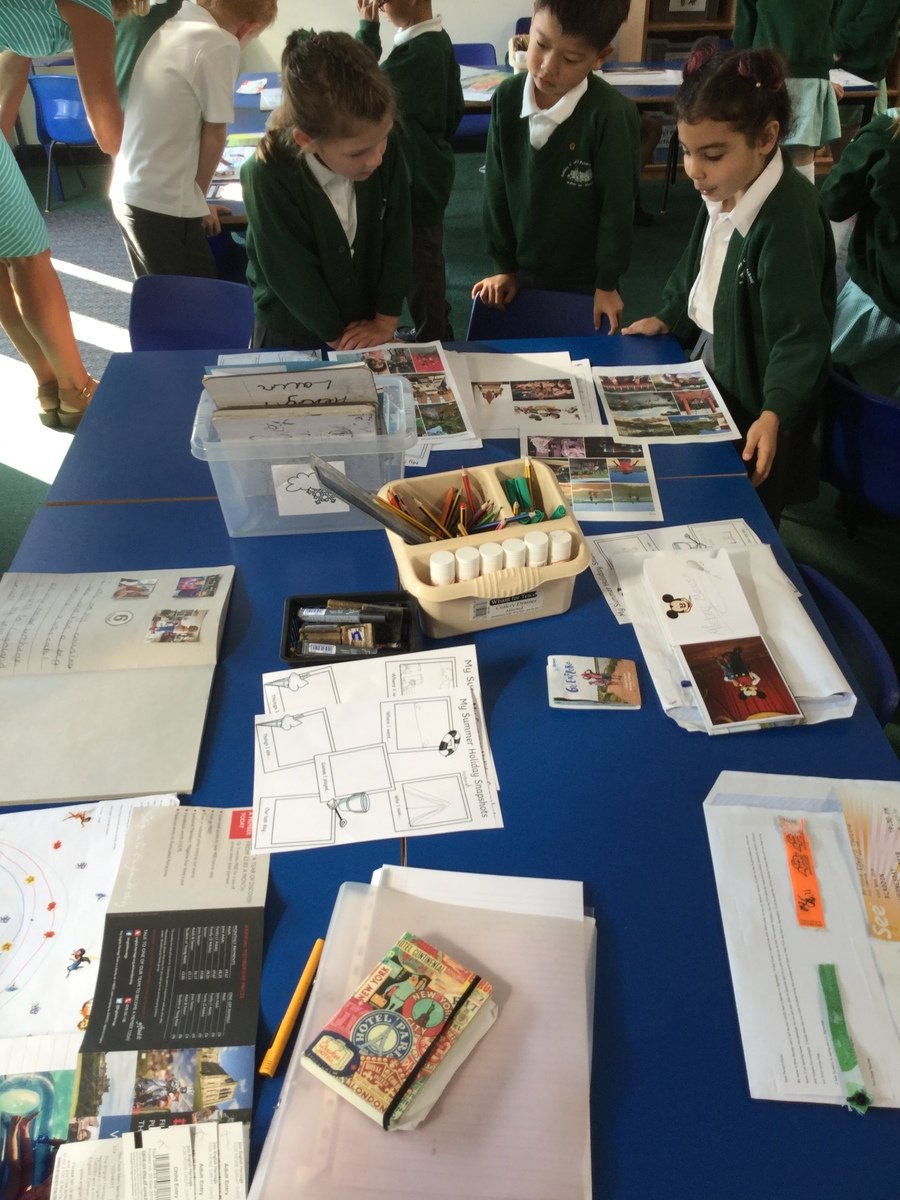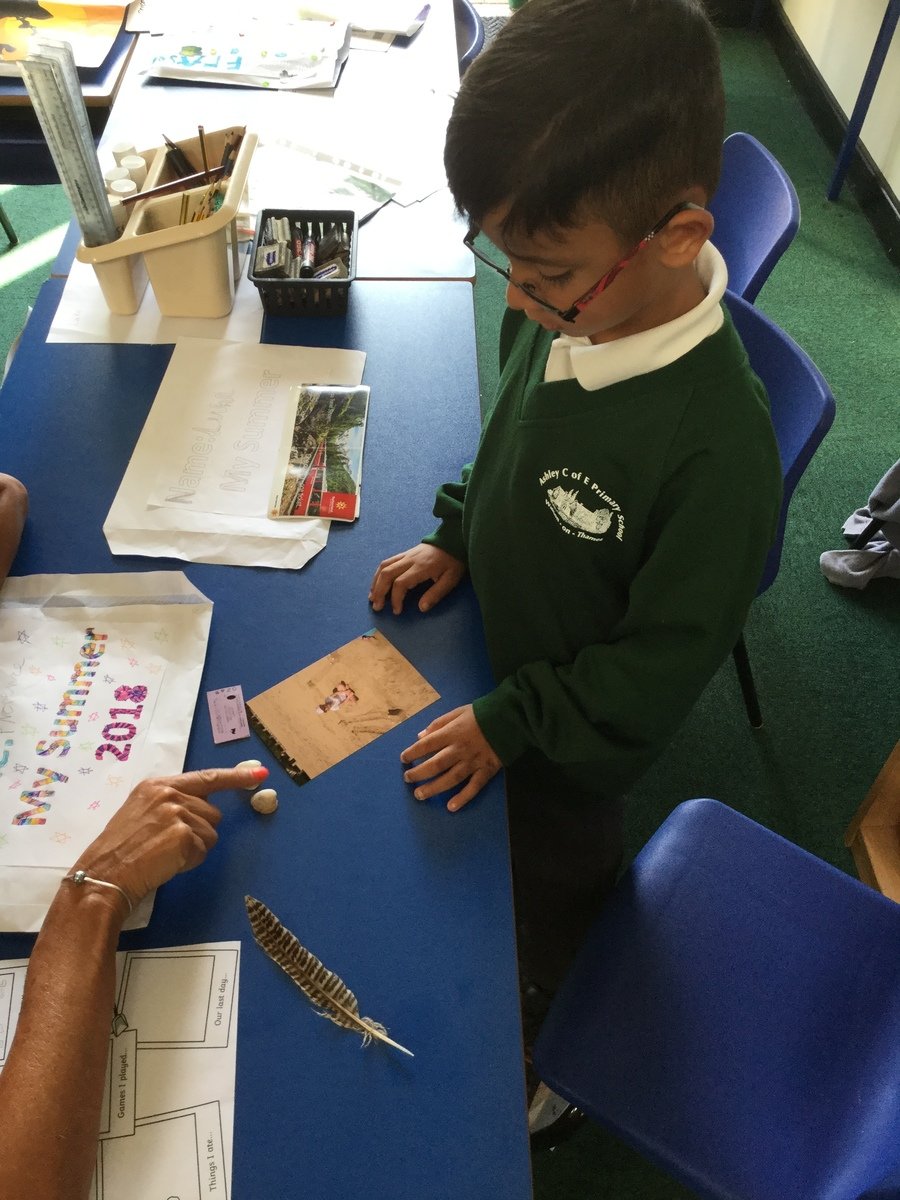 We began our enquiry this term by thinking about what makes us happy. We thought about all the things that make us feel good and wrote our own 'Feel Good Poems'. Thinking about all these wonderful things made our minds feel happy. We also tried some breathing and relaxation techniques to help with this too. We hope by reading our poems that you also feel good too!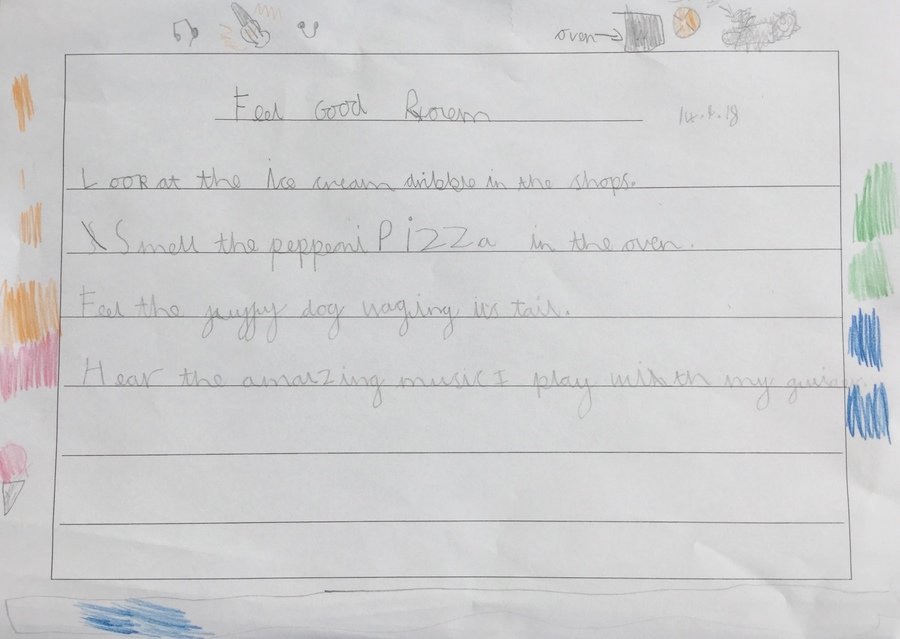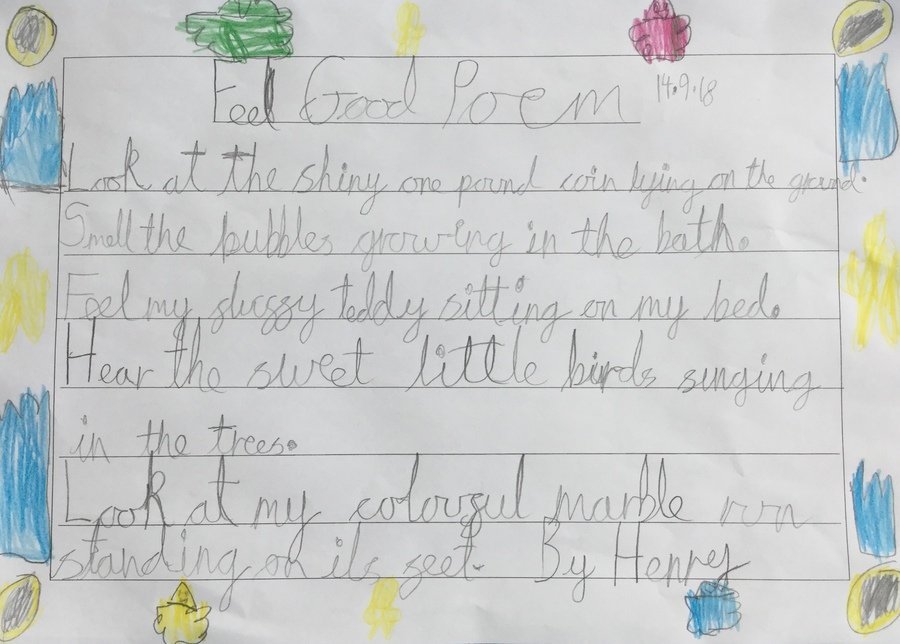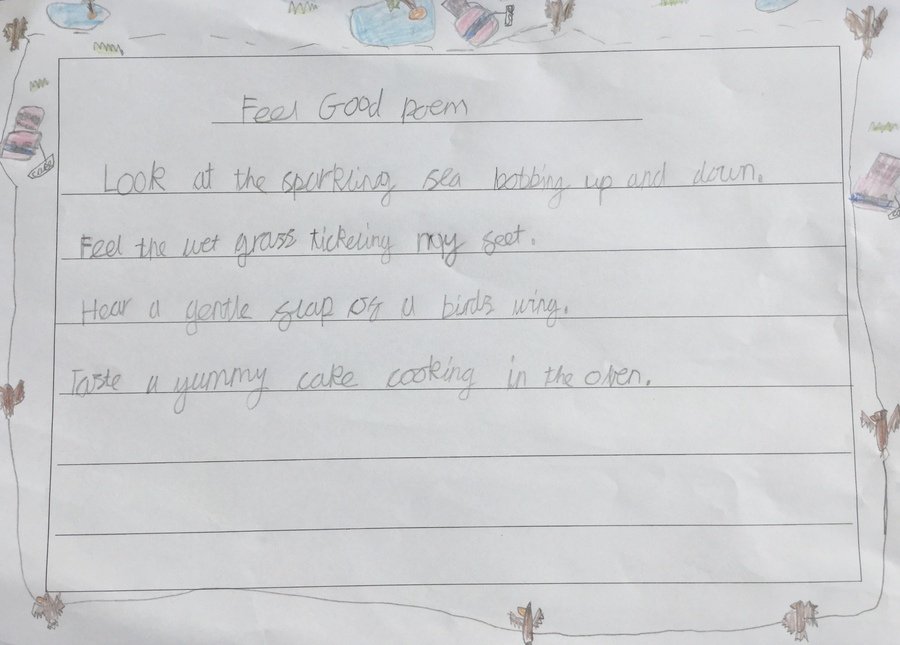 We then moved on to learning about the importance of exercise. We thought about how this is not only good for keeping our bodies fit, but that it also helps our minds too. We took part in a yoga workshop with Mrs Rich and it helped us to feel relaxed, happy and helped us to sleep well. Thank you Mrs Rich for a fun session, we have been teaching others about the new poses that we discovered.
The School Nurse came to visit us and taught us all about hand washing. We learnt all about the importance of washing our hands thoroughly to ensure there are no germs on our hands. We wrote some clear instructions about hand washing and shared these with the children in Reception. We made sure that we included: a title, a list of what you need, bossy verbs, time connectives, numbers, starting each instruction on a new line and even adverbs!
For our 'Great Works' at the end of term, Year 2 made delicious pizzas. We spent time planning them to ensure that we had a balance of all the food groups. Once they were cooked we took them home to enjoy with our families. During our evaluations we used the following words to describe them - tasty, delicious, scrummy, yummy. We discussed what we had learned from our experience, here are some of our comments - "I now know that I need to bend down at eye level to measure water", "we should have a variety of toppings to make it healthy", "making pizzas is harder than it looks!"
Information for parents
Click on the above links to see a PowerPoint for progression of maths skills at Ashley school. These will be useful so that you are able to understand the methods your child uses, which may be different to the methods you use, so that you can best support them. Please ask your child which method they use as it will differ for each child. The key is that they are comfortable and secure in the method they use.
Please click on the videos below to see how we are teaching addition and subtraction in Year 2