Welcome to Year 2
Otter Class is taught by Miss Holden (Mon-Wed) and Mrs Wilde (Thur-Fri)
and is supported by Mrs Kalbassi alongside Mrs Caswell.
Fox Class is taught by Miss Goymer and is supported by Mrs Nunn alongside Mrs De Quincey.
Badger Class is taught by Miss Tingle and is supported by Mrs Gault alongside Mr Grace.
Further information about Year 2 can be found at the bottom of this page including Key Stage 1 SATs
AUTUMN TERM 2:

What can we learn from the Great Fire of London?
The Principle of Adaptation
Fire Poetry
After watching a fire light up in the school field, we were inspired to write our own fire poetry. We explored using powerful adjectives, interesting verbs and amazing adverbs to write our poems. Here is a selection of some of our ideas.
Enormous plumes of smoke whirling through the bright air- Maddie
A bright blue sky looking down at the fire below it - Mimi
Bright flames clapping loudly. Hot ash falling like white snow- Ava
Red hot flames attacking the sticks playfully- Dylan
Dancing, fighting flames flickering angrily- Frankie
Hot flames, shaped as mountains, sparkling in the air - Ellie
Furious flickering flames leaping up - Isabelle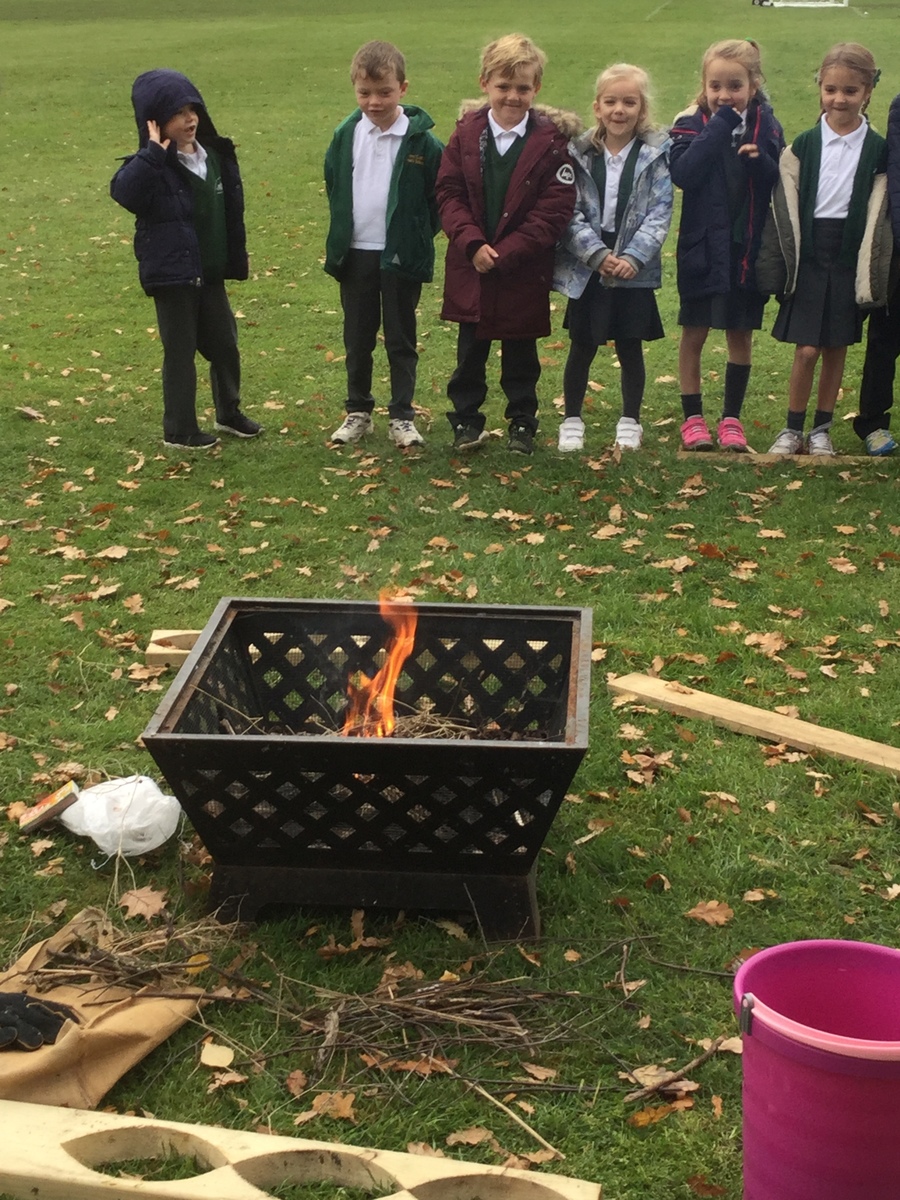 AUTUMN TERM 1:
What does it mean to be healthy?
The Principle of Health
Click on the link to see what we will be learning this half term.
Great works- Pizza
To culminate our learning this half term we designed and made our very own balanced meal pizzas. We included all food groups and made sure we followed all the hygiene rules we had learnt. They tasted DELICIOUS! Many children have continued to make their own food at home using the safe cutting skills. Well done year 2.
Salad Making
During our second visit from Idris, a chef from The Royal Academy of Culinary Arts, Year 2 made delicious fresh salads. We practised safe cutting skills such as the claw and bridge grip. We'll be using these skills when we make our healthy pizzas next week.
Harvest Festival
We celebrated our learning enquiry by singing a song all about fresh, healthy salads. It's a catchy tune and we hope the grandparents enjoyed it and inspired them to make their own salad for tea.
Chorus: It's time to make a fresh salad, a fresh salad, the best fresh salad in the world x 2
We've got carrots to peel and chop. Put them in the bowl with the dressing on top! x 2
Chorus
We've got tomatoes to wash and chop. Put them in the bowl with the dressing on top! x2
Chorus
We've got beetroot to peel and chop. Put them in the bowl with the dressing on top! x2
Chorus
We've got peppers to wash and chop. Put them in the bowl with the dressing on top! x2
Chorus.
Yoga
We have been learning yoga in our PE lessons and we were lucky enough to have a visit from Mrs Rich who taught us lots of different poses such as butterfly, tree, cat and downward dog. We have also been thinking about which ones make our bodies symmetrical and which ones don't. When talking about how yoga makes us feel we came up with the words...
calm relaxed stretched mindful sleepy excited
How does yoga make you feel?
Information for parents
Click on the above links to see a PowerPoint for progression of maths skills at Ashley school. These will be useful so that you are able to understand the methods your child uses, which may be different to the methods you use, so that you can best support them. Please ask your child which method they use as it will differ for each child. The key is that they are comfortable and secure in the method they use.