Welcome to Year 2
Otter Class is taught by Miss Holden (Mon-Wed) and Mrs Wilde (Thur-Fri)
and is supported by Mrs Kalbassi alongside Mrs Caswell.
Fox Class is taught by Miss Goymer and is supported by Mrs Nunn alongside Mrs De Quincey.
Badger Class is taught by Miss Tingle and is supported by Mrs Gault alongside Mr Grace.
Further information about Year 2 can be found at the bottom of this page including Key Stage 1 SATs
SUMMER TERM 2:
How can I learn about dinosaurs?
Harmony principle of cycles
The most highly anticipated enquiry has begun! This week has been full of tricky pronunciations, fascinating facts and hands on learning We have learnt this week how fossils are made and how to be a palaeontologist (ask a year 2 child how to spell this word!)
Natural History Museum
Last Tuesday, 90 extremely excited children and 18 very apprehensive (and slightly shell shocked) adults went on the trip we've all been waiting for... to the Natural History Museum! We thoroughly enjoyed exploring the dinosaur exhibition, with many of the children teaching the adult helpers all about the differences between carnivores and herbivores and the three periods of the Mesozoic era: the Triassic, Jurassic and Cretaceous. We even got to meet a T-Rex! Luckily, no one looked delicious enough to be eaten for breakfast.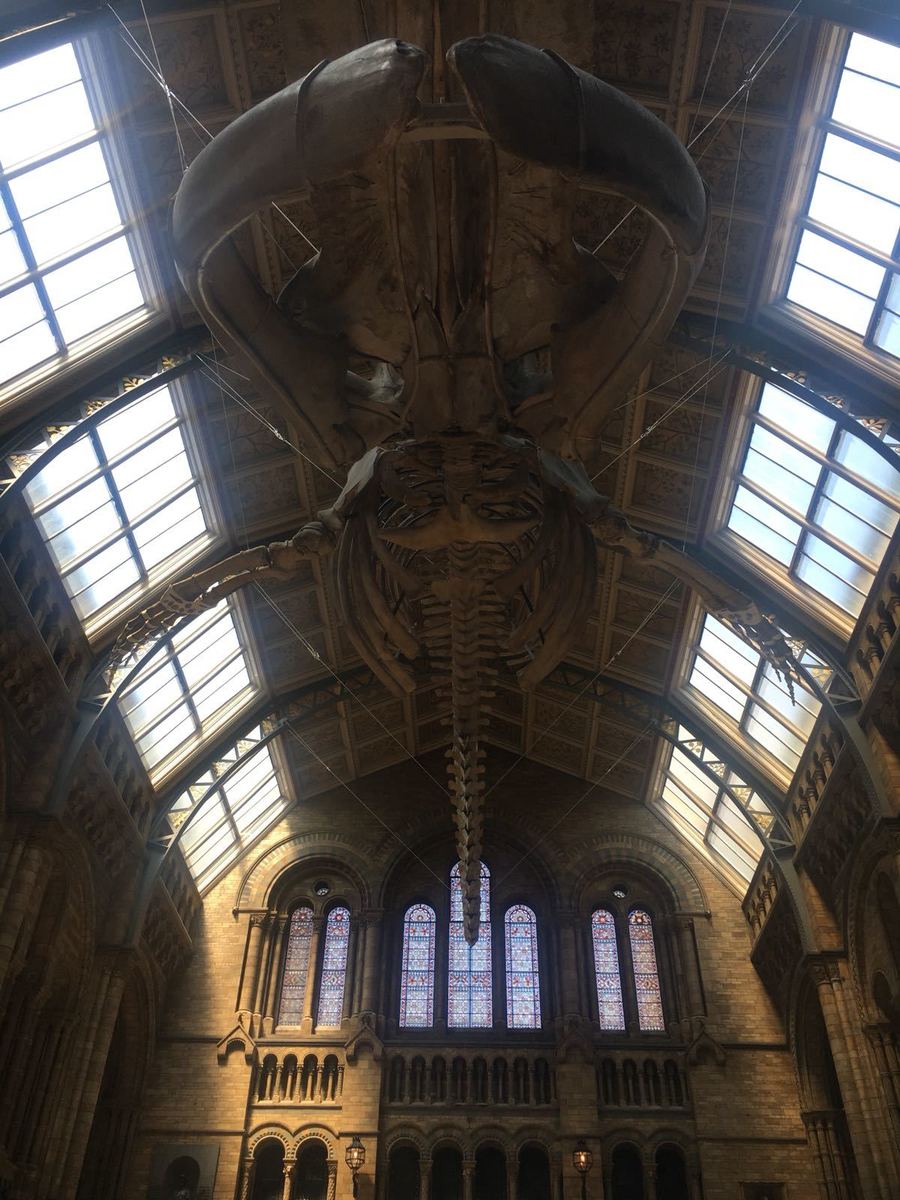 The children then explored other zones in the museum and came face to face with many ferocious, cuddly and truly magnificent mammals, fish, amphibians, reptiles and birds. We talked about the differences between these animal groups and challenged ourselves to find animals we had ever even heard of before!
We had been learning about the different theories of dinosaur extinction at school, so we went to the Red Zone to learn more about volcanoes, earthquakes and meteors. We even got to experience what a real earthquake feels like! As you can see by the looks on some of our faces... we're thankful we haven't had to experience that in real life yet!
SUMMER TERM 1

: Why are Ashley bees and bugs so brilliant?
Harmony Principle of Interdependence
Bug Hunt
Our bee-rilliant enquiry started off with a bug hunt around the school. We came into school in our bug hunting gear and searched high and low in the school playground and field. It was incredible what we found! We are so lucky to have such wonderful school grounds with a diversity of life. This term we are looking forward to learning about the bees and other creepy crawlies that live here.
SPRING TERM 2:

Where are we in the world?
`Harmony Principle of Oneness
Starting off in our home town of Walton, Year 2 will be exploring the world and our place in it. We explored Walton in our first week back to collect the sounds of the town and the river. We then used these sounds to create wonderful poetry!
The town made LOUD music
Cars ZOOMING through the town
Trucks ROARING along the road
The river made quiet music
Raindrops pitter pattering on the river
Footsteps squelching in the mud.
We explored Walton through maps and photographs and compared Walton today and Walton in the past. It was very interesting working out our routes to and from school on the map!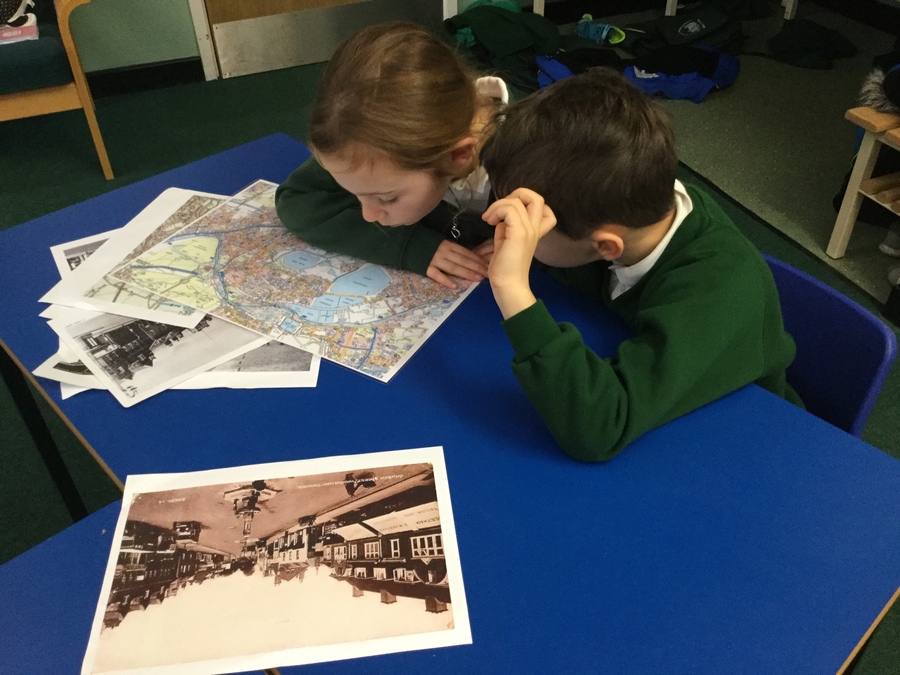 Francis Firebrace's Visit
We have now travelled all the way to Australia!
Francis Firebrace came to visit and told us loads of aboriginal stories, including 'How the Kangaroo got her pouch' and 'Why the Koala sleeps in trees'.
He then showed us how to create aboriginal artwork using various symbols that represent different parts of a story. We created beautiful aboriginal artwork, telling stories about animals living in the Outback.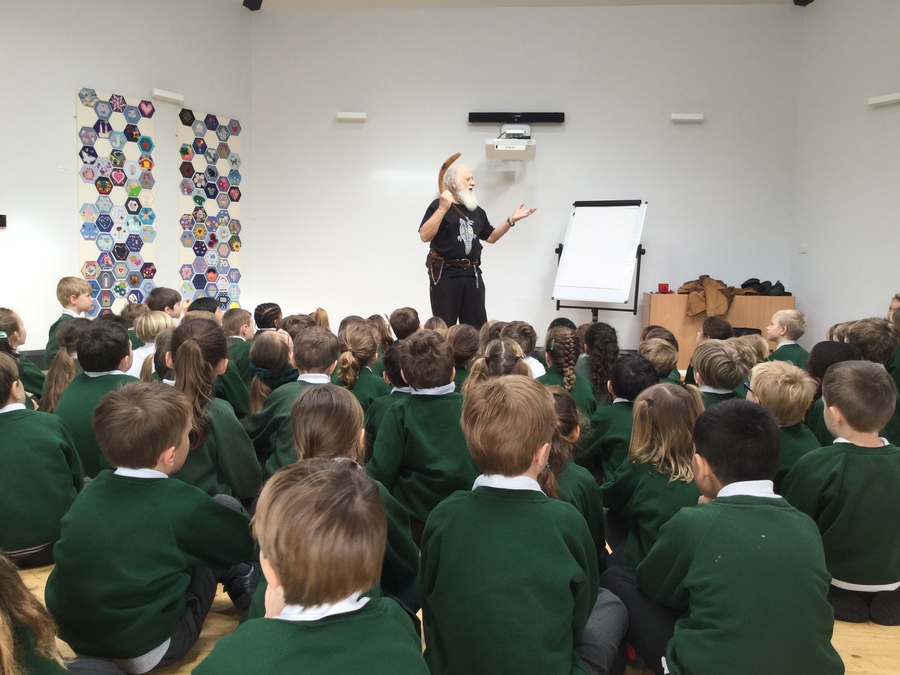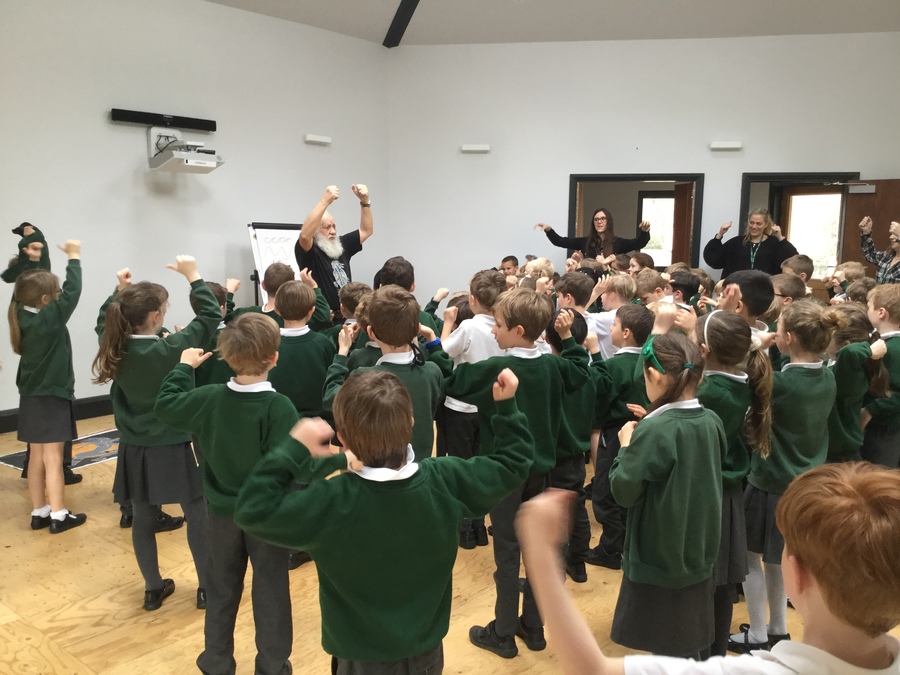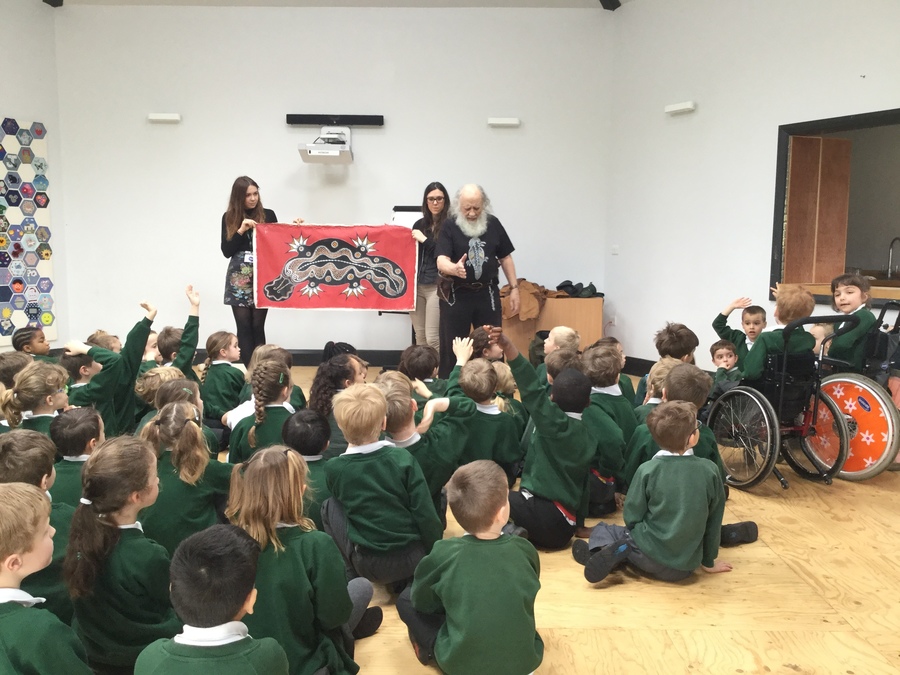 SPRING TERM 1:

How can we bring Traditional Tales to life?
Harmony Principle of Cycles
Once upon a time, in the cold winter months of January and February, Year 2 were learning all about Traditional Tales...
This half term has been very exciting! We started off the year with Joe Ridgley's Puppet Workshop. He taught us all about the different techniques and tips for creating our own sock puppets and performing our very own puppet shows. We had lots of fun and made excellent sock puppets!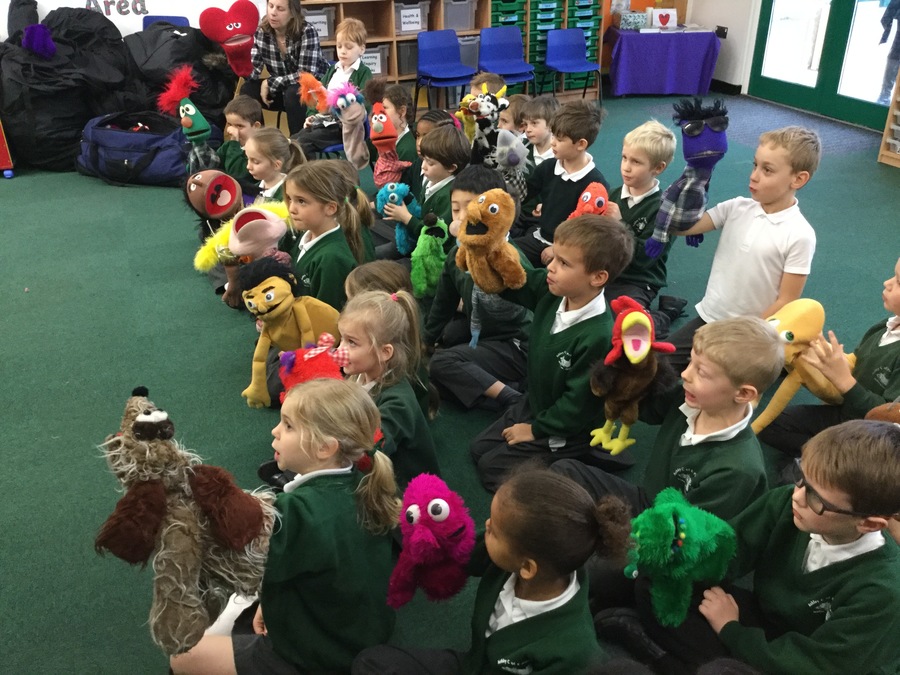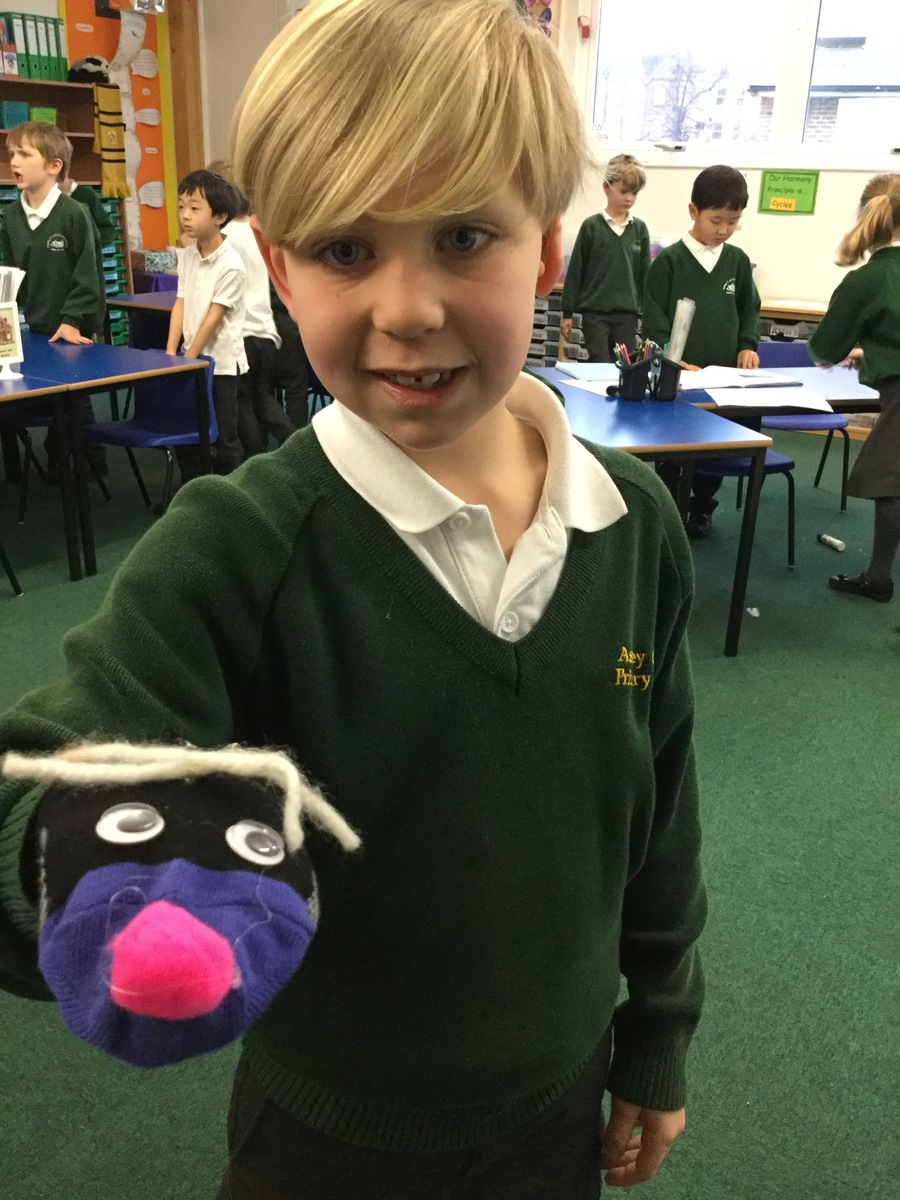 Puppet Shows
After learning all about the different Traditional Tales, we wrote our very own twisted tale, based on the story of the Three Little Pigs. We produced some extremely creative stories and looked at effective adjectives, adverbs and verbs we could use to describe our characters and setting.
We collated all of our learning together in our Great Work and celebrated the end of our learning enquiry by performing our very own puppet shows to our parents. It took a lot of practice but they were very good! Well done Year 2!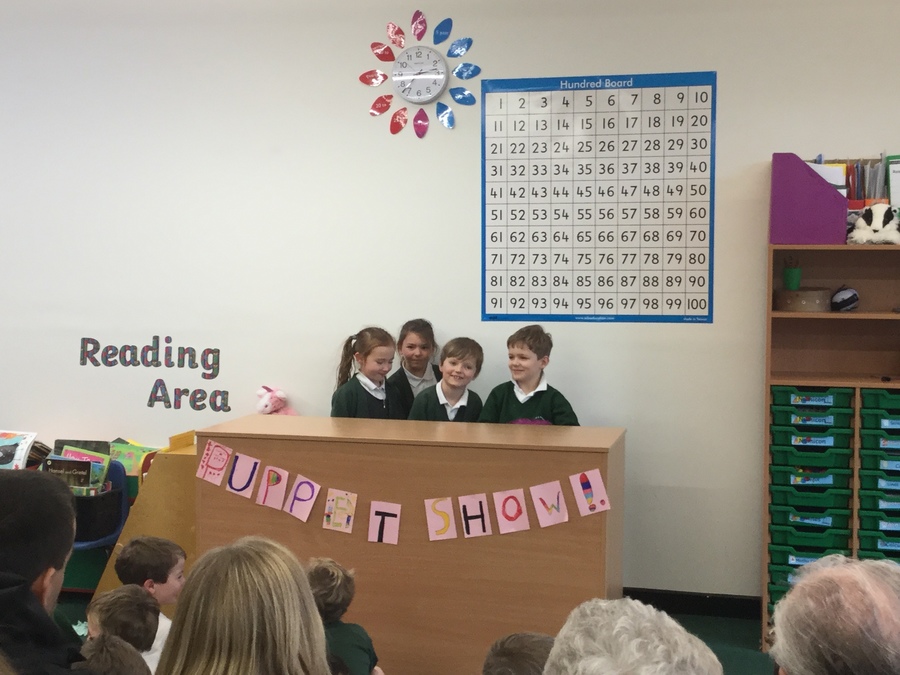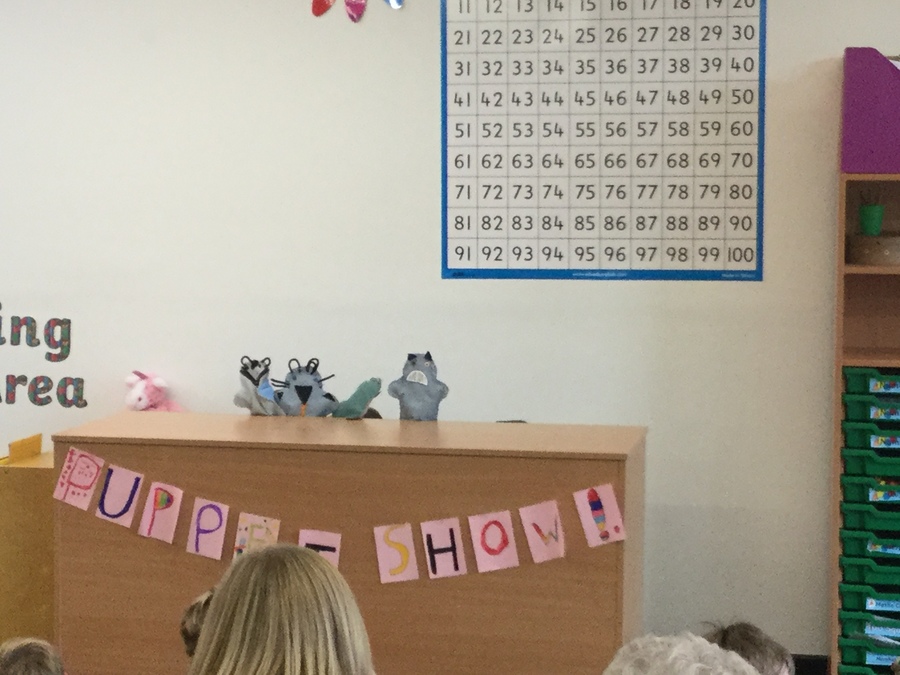 AUTUMN TERM 2:

What can we learn from the Great Fire of London?
The Principle of Adaptation
The Great Fire at Ashley School
After learning all about the Great Fire of London and studying the materials they used we decided to make our own houses. To finish our exciting learning enquiry, we recreated The Great Fire (with some added safety precautions) on the school field.
It took some time for the houses to catch alight but once they did, the fire spread quickly destroying all of our closely packed houses. Luckily we were able to put out our fire quickly unlike Londoners of 1666.
We made sure we followed our safety rules that we had written about fire safety and had an exciting but safe experience of fire.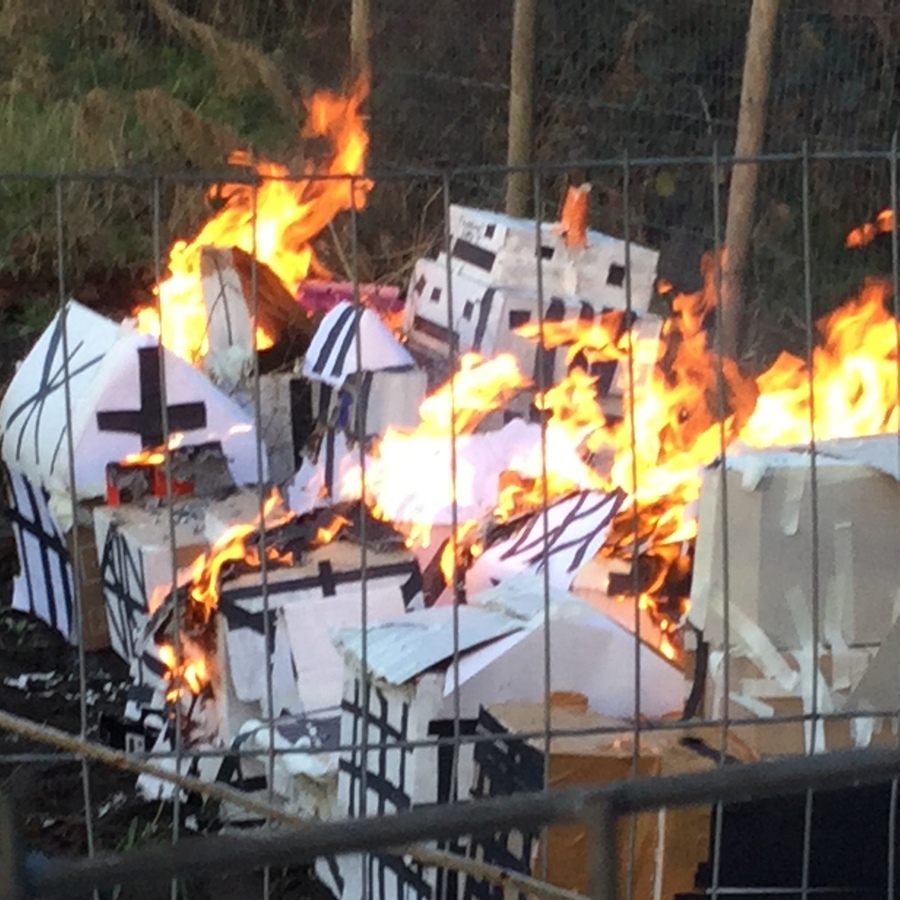 Fire Poetry
After watching a fire light up in the school field, we were inspired to write our own fire poetry. We explored using powerful adjectives, interesting verbs and amazing adverbs to write our poems. Here is a selection of some of our ideas.
Enormous plumes of smoke whirling through the bright air- Maddie
A bright blue sky looking down at the fire below it - Mimi
Bright flames clapping loudly. Hot ash falling like white snow- Ava
Red hot flames attacking the sticks playfully- Dylan
Dancing, fighting flames flickering angrily- Frankie
Hot flames, shaped as mountains, sparkling in the air - Ellie
Furious flickering flames leaping up - Isabelle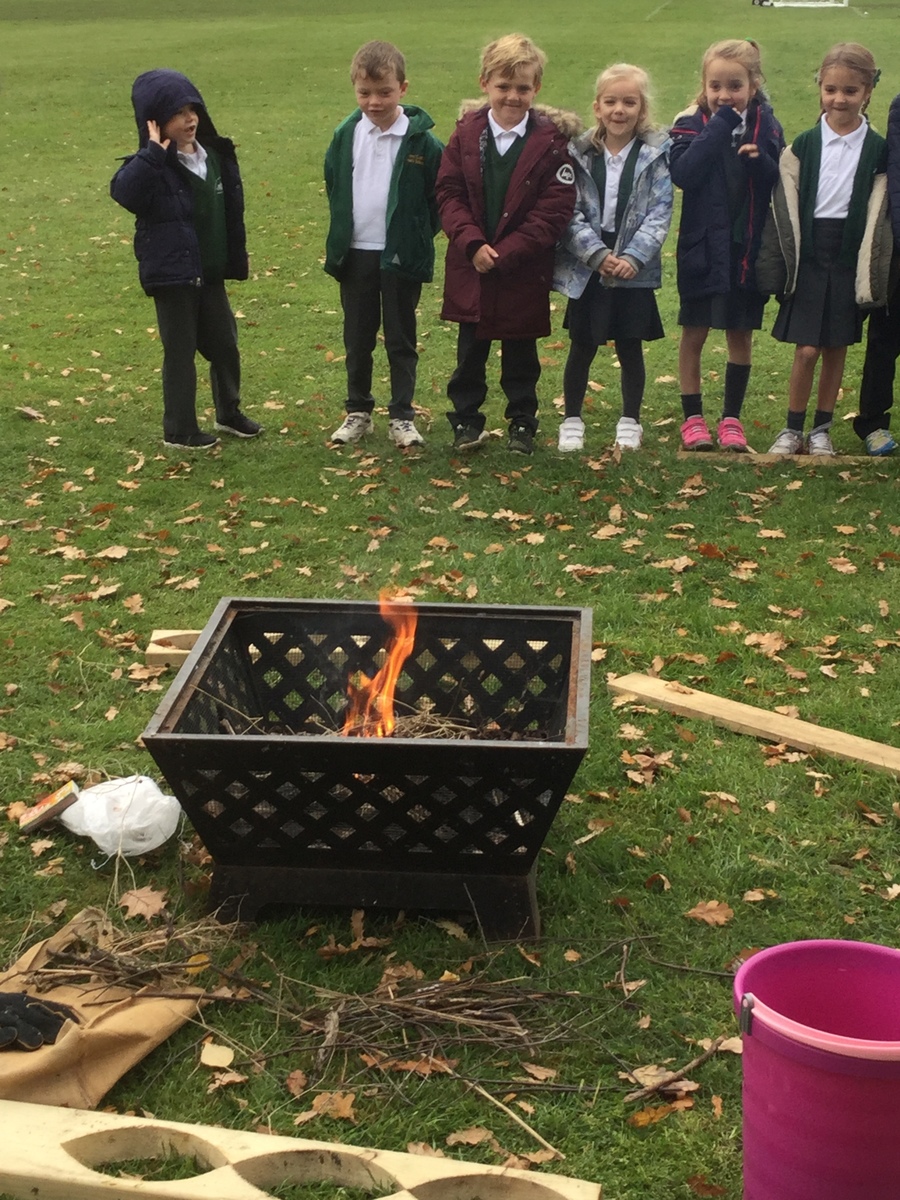 AUTUMN TERM 1:
What does it mean to be healthy?
The Principle of Health
Click on the link to see what we will be learning this half term.
Great works- Pizza
To culminate our learning this half term we designed and made our very own balanced meal pizzas. We included all food groups and made sure we followed all the hygiene rules we had learnt. They tasted DELICIOUS! Many children have continued to make their own food at home using the safe cutting skills. Well done year 2.
Salad Making
During our second visit from Idris, a chef from The Royal Academy of Culinary Arts, Year 2 made delicious fresh salads. We practised safe cutting skills such as the claw and bridge grip. We'll be using these skills when we make our healthy pizzas next week.
Harvest Festival
We celebrated our learning enquiry by singing a song all about fresh, healthy salads. It's a catchy tune and we hope the grandparents enjoyed it and inspired them to make their own salad for tea.
Chorus: It's time to make a fresh salad, a fresh salad, the best fresh salad in the world x 2
We've got carrots to peel and chop. Put them in the bowl with the dressing on top! x 2
Chorus
We've got tomatoes to wash and chop. Put them in the bowl with the dressing on top! x2
Chorus
We've got beetroot to peel and chop. Put them in the bowl with the dressing on top! x2
Chorus
We've got peppers to wash and chop. Put them in the bowl with the dressing on top! x2
Chorus.
Yoga
We have been learning yoga in our PE lessons and we were lucky enough to have a visit from Mrs Rich who taught us lots of different poses such as butterfly, tree, cat and downward dog. We have also been thinking about which ones make our bodies symmetrical and which ones don't. When talking about how yoga makes us feel we came up with the words...
calm relaxed stretched mindful sleepy excited
How does yoga make you feel?
Information for parents
Click on the above links to see a PowerPoint for progression of maths skills at Ashley school. These will be useful so that you are able to understand the methods your child uses, which may be different to the methods you use, so that you can best support them. Please ask your child which method they use as it will differ for each child. The key is that they are comfortable and secure in the method they use.