Welcome to Year 1
Butterfly Class is taught by Miss Gardiner and supported by Mrs Mitchell and Mrs Spencer.
Frog Class is taught by Miss Sargeant (Mon-Wed) Miss Osborne (Thurs-Fri) and supported by
Mrs Bradford, Mrs Povah and Mrs Paddon.
Dragonfly Class is taught by Mrs Beresford and Mrs Hart (Thurs) and
supported by Mrs Pledger, Mrs Glands and Mrs Deller.
There is additional information for parents at the bottom of this page.
AUTUMN TERM 2: How have toys and games changed? The principle of Health
Toys and Games from Chertsy Museum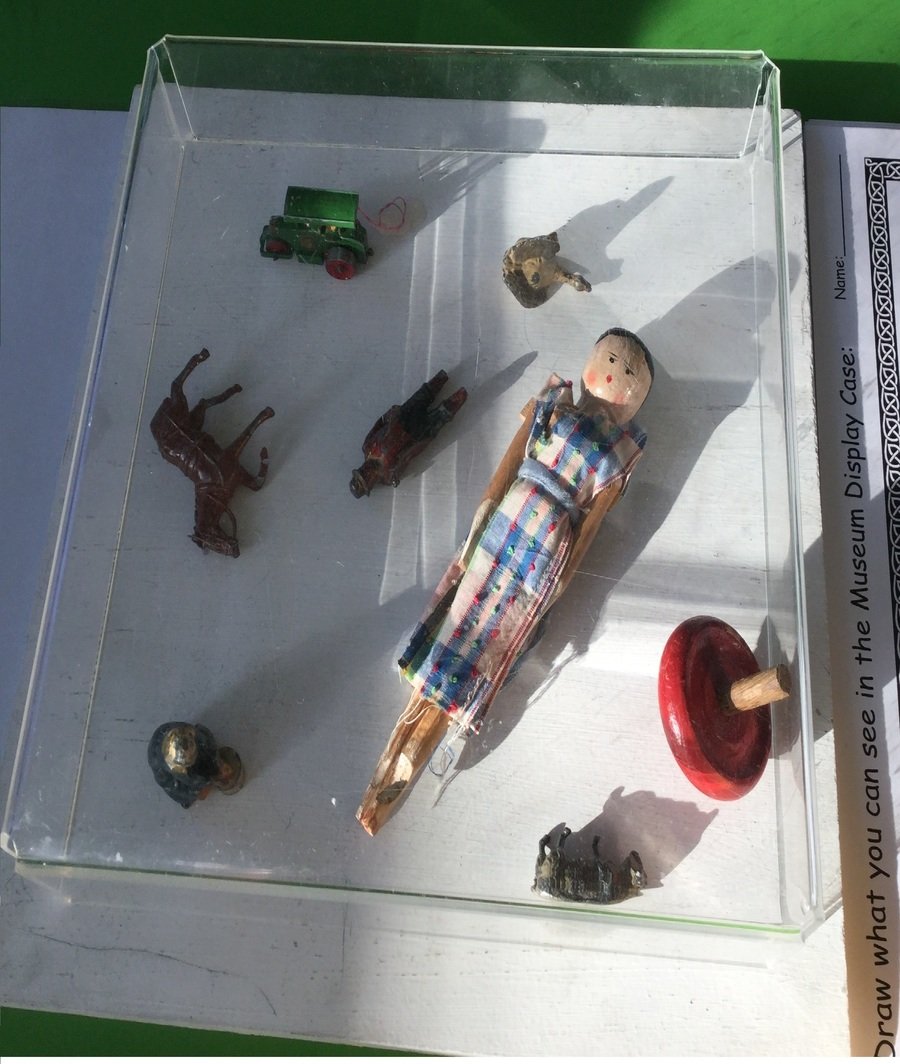 Year 1 had an amazing start to the term with a visit from Nicky from Chersty Museum who showed us a range of old toys and games. We learned about the different materials that toys are made from and how that has changed over time. We got to play a some old fashioned toys including pop guns and zoetropes, and even made our own thaumatropes!
AUTUMN TERM 1: How can we be superheroes? The principle of Diversity
Real life superheroes visit Year 1!
On Monday, Year 1 had the privilege of being visited by several real life superheroes from our community. We learned all about how we could grow up to be superheroes by helping others by being a nurse, police officer, pilot or firefighter. We got to try on lots of fun uniforms, we pretended to be nurses by using stethoscopes and bandages AND we even got to use a firefighter's hose! Thank you to everyone who came in - you really are superheroes.
Superhero Day!
Year 1 have had a wonderful day of putting their super powers to great use! We have helped people around the school, made superhero crafts and shown that we are caring, brave and responsible SUPERHEROES!
We carried out Superhero jobs across the school helping Mr Herbet, Mrs Rebbeck, Mrs Stevens, Mrs Porter and the office with lots of tricky tasks. We even made posters about recycling properly and shared them with the whole school. We are learning to be responsible for our school and our planet!
Wibble Rescue!
We had a serious Superhero mission to find Wibble (our class puppet) who had gone missing! We found suspicious footprints and several other clues which led us to the writing shed. We saw that Wibble had been reading a book about feeling sick so thought that he must have been hiding because he was feeling poorly! Luckily, real life superheroes were at hand to make him feel better. Now Wibble is well and happy again!
The children have been dressing up as Superheroes and writing about their special Superhero powers. They have been using capital letters, full stops as well as 'and' to extend their sentence.
_______________________________________________
Information for

pa

rents
Click on the above links to see a PowerPoint for progression of maths skills at Ashley school. These will be useful so that you are able to understand the methods your child uses, which may be different to the methods you use, so that you can best support them. Please ask your child which method they use as it will differ for each child. The key is that they are comfortable and secure in the method they use.