Richard Dunne – Headteacher
I have been Headteacher at Ashley Church of England Primary School for over 12 years now. It only seems like yesterday that I started, but things have changed a lot during that time as we have grown from a one-form entry school of 210 children to a growing school of 480 children.
Every day is different in my role as Headteacher and it is never boring! I love leading the school, challenging and supporting staff and children to be the best they can be. We have a great team of teachers and support staff at Ashley and I think the children are very lucky to be in such a happy, achieving school.
As many of you will know, I am passionate about sustainability and I am very proud that this school is seen as a role model of best practice in areas such as energy management and food growing. What I like best is the fact that it is the children who are responsible for leading these exciting projects of learning.
I also really value our fantastic school community with lots of our parents and governors giving great support to what we do. Their commitment to the school really does make a big difference.
More than anything though, it is the success of every child in this school that makes my job as Headteacher such a rewarding one.
And finally, when I am not at school….. I enjoy travelling, photography and spending time with my family.
Jackie Stevens – Deputy Head
Ashley Primary School is the third school that I have worked at since starting my teaching career. In my last school I held an Advanced Skills Teacher post and was fortunate to have worked in a number of Richmond schools advising and supporting other teachers in the expressive arts. I also worked as a consultant for a short time before joining Ashley School as Deputy Head. I am now in my ninth year here and have thoroughly enjoyed working alongside the dedicated and happy staff.
No two days in school are ever the same, and watching the children grow and flourish and become passionate about their learning is a joy to be involved in. I am the Art & Design subject leader alongside my many roles as a Deputy head. My passion is in the arts and I will take every opportunity to embed the arts in my teaching and find ways of making the classroom environment and lessons stimulating and exciting.
My interests outside school include photography, swimming, badminton, pilates and cooking. I enjoy running a sewing club and in the past have run dance clubs where the children have been able to display their talents at the RichDance Festival. I enjoy looking for ways to enhance the school environment and in particular the display areas around the school.
I have recently had the opportunity to attend the Design for Change conference in Ahmedabad India. The experience was fabulous, particularly as I had never been to India before. Past students from the school accompanied me on the trip to share their recent project. I am now going to try and encourage other schools to be involved in DFC projects and hopefully run a conference later in the school year.
Katy Luxford – Reception, Rabbit Class - EYFS Leader
This is my fifth year both in teaching and at Ashley School. I love teaching in Rabbit class, and really enjoy seeing the benefits that a creative curriculum allows. In the EYFS, our children are free to learn the way that they choose, both inside and out and our new astroturf and canopy are really maximising our outdoor learning.
I have a big passion for drama and the arts and have facilitated many workshops for children, young adults and those with special needs. I feel that music and performance is essential in an infant classroom as it helps to engage, entertain and capture the childrens imaginations. I am pleased to be working with Miss Maybury this year who brings lots of new and exciting ideas to the team.
Outside of school I enjoy meeting up with friends, going out to eat, and going to the gym (I have enjoyed a fair few classes now with some of you parents!) My favourite sporting hobby is skiing as I find there is no better way to switch off than whizzing down a snowy mountain– not to mention eating all the Swiss cheese!
Lisa Atkinson – Reception, Hedgehog Class
I am currently in my seventh year working at Ashley School and I love it! It's the best school I have worked in by far. At Ashley I have taught Reception and Year 2. I also co-ordinate Design Technology.
I feel very fortunate to be spending my days teaching such enthusiastic and fun young people, and am thankful every day that I love my job. My favourite moments are those that are normally not planned; the fancy dancing to the tidy up music, the reading aloud to the teddies and the awe and wonder of discovering something new.
When I'm not at school I am Mummy to my 2 young children. My daughter Niamh was born a week early on the last day of the autumn term in 2012. Luckily I had already started my maternity leave, otherwise that would have been a dramatic last day! My son Jos arrived In January 2015. They keep me busy and I love to take them swimming, to the park and playing at home.
Ashley School is a happy place to be and I am extremely proud to be part of the team.
Jenny Cookman - Reception, Hedgehog Class
I have worked at Ashley school since 2014 covering maternity leave and doing supply teaching. This gave me the time and flexibility to work with our SENDCo, Maggie, to gain the National Award for SEN Coordination qualification. Every child is different and I enjoy the challenge of thinking about their individual needs and how to meet them including working with parents, staff and utilising specialist support.
I am currently covering maternity leave in Hedgehog class. I love working in Early Years. Starting school is such a special time for children and their families. We try to make the transition as smooth as possible. I love to see the curiosity of children and to provide opportunities for their confidence to grow as they explore our world. It is a pleasure to encourage them to ask questions and to open their eyes to learning opportunities. The progress during their first year at school is huge. One of the many special things about Ashley school is the sense of purpose and teamwork among staff. It's a pleasure to be part of that.
Helen Spencer - Reception, Squirrel Class
This is my first year at Ashley School and already I'm delighted to be part of such a positive and caring team. The school's strong values radiate throughout.
Having completed a degree in combined science, I spent ten years in the water industry before being drawn to teaching after having my own children. I have spent the last five years in a pre-school in East Molesey and I'm now really pleased to be doing my NQT year as a reception teacher in Squirrel Class. I love teaching young children and it's a privilege to help them grow and develop their enquiring minds.
Out of school, I love anything to do with the outdoors, especially mountain biking, walking, paddle boarding and travelling in our family camper van.
Lee Cowden - Year 1, Frog Class
This is my second year of teaching at Ashley school after completing a PGCE at the Institute of Education. Before undertaking a PGCE I worked as a music therapist in a number of schools for children with SEN. Alongside this, I also taught peripatetic singing and piano lessons.
Both my children attend Ashley school, and having worked with the school to provide peripatetic music lessons I have seen for myself what a truly special school Ashley is, and feel very fortunate to be a part of it.
Outside of school I have a passion for all things music related, in particular attending the theatre. I also love making and baking and enjoy making all sorts of goodies.
Rosie Osborne - Year 1, Butterfly Class
Whilst studying for my PGCE at Roehampton University, I was lucky enough to spend three months on placement at Ashley School in Year 2. I was instantly drawn to the school's strong sense of community and the genuine care it provides for both staff and children. I am now delighted to now be joining the Year 1 team as a Newly Qualified Teacher and starting my teaching career at Ashley.
Before I got into teaching, I studied Fashion Promotion at University in Southampton, and my love for all things creative is one of the reasons why I am so happy to be working at Ashley, as it provides many opportunities to develop creativity through a strong creative curriculum and unique learning enquiries, which create such a stimulating and engaging learning environment.
At home I am kept busy by my six-year-old son and enjoy spending most of my spare time with him, my friends and family. When I get the occasional time to myself I enjoy visiting new places, going out for meals and reading.
Gemma Sargeant – Year 1, Dragonfly Class
I joined Ashley School in April 2012, having previously worked at a primary school in the Kingston borough. There I taught Year 4 followed by Year 1 for two years. It was a hard and emotional decision to leave, but I am delighted that I made the move, with staff, parents and children alike all being incredibly warm and welcoming.
I work in Dragonfly class three days a week, from Monday to Wednesday, allowing me to spend time with my daughters Poppy and Isobel. I currently job share with Claire Goodfellow and feel that we compliment one another's teaching styles extremely well, as well as provide a happy and consistent environment for all of the children in our class.
Claire Goodfellow – Year 1, Dragonfly Class
I started my teaching career in a small village school in Hilmarton, Wiltshire where I taught a mixed Reception/Year One class. After three years I moved to Surrey and was Key Stage One Leader and ICT Leader at Grovelands Infant School for six years, teaching Years One and Two. Then in September 2011 I joined Ashley School as Infant Leader and Year Two teacher. What attracted me to Ashley is the sense of community and how the children and staff across the school look out for each other. I feel very privileged to work in such a dynamic school that always provides the best for children's education and well-being.
At Ashley my curriculum role is ICT which I love to teach as it engages children in other areas of the curriculum that they may not be interested in. There have been huge developments in ICT over the past few years at Ashley and it has been exciting to be a part of a great team driving this forward.
I work Wednesday afternoon - Friday which allows me to spend time with my two children on my days off. Outside of my school life I also love to volunteer and when I have a free moment I help with pack holidays for 1st Oatlands Brownies, help with various family activities at St Mary's Church in Oatlands and run the arts and crafts at a local toddler group. I also enjoy eating out with friends, going to the theatre or cinema and skiing, though these activities take place far less now that we have two children. Instead I am more likely to be seen at the park, swimming pool or a farm!
Juliet Goymer – Year 2, Fox Class - KS1 Leader
I am very excited to be in my 7th year of teaching at Ashley Primary School in Year 2 Fox Class. Within the school I have KS1 leader and maths subject leader with Mr Cadman in the Juniors. I am really enjoying using all the resources we have just invested in such as numicon.
We work together closely in Year 2 to ensure a positive and safe learning environment for the children. A high expectation of the children is a priority of ours and we strive to enable them to achieve their full potential. I thoroughly enjoy the topic based learning we have at Ashley which enables me to be creative with the curriculum to provide a relevant yet fun learning experience for the children. As I studied Drama and Theatre Arts, I try to incorporate lots of drama activities in our learning. Out of school I love baking cakes and goodies and as a result I enjoy going to lots of different exercise classes- yoga and body pump being a current favourite. I am fascinated with history and try to get as much use out of my National Trust membership as I can.
I'm looking forward to contributing to the future of Ashley Primary as we grow and to develop my teaching career in this outstanding school.
Alison Wilde – Year 2, Otter Class
I have been teaching for 17 years, beginning my teaching career at Ashley School in 1995 and being so happy I have never wanted to leave! When I started here, the school was a two form entry infant school so I have seen many changes over the years. Most of my teaching has been in year 1, although I have also spent some years in year 2 as well. I have been music subject leader for the whole of my time at Ashley and this year I am also the infant maths subject leader; I have also spent some time as English and R.E. subject leaders as well. Not surprisingly these are also the subjects I most enjoy teaching.
I live in Cobham with my husband, Simon, and our two children, Amelia aged 8 and William aged 6. In my time away from the classroom I enjoy being with my children, helping them with their homework, teaching them to play the piano and ferrying them about to all their different clubs and activities. As a family we enjoy going into London to the art galleries, theatre and concerts. I also enjoy yoga and helping to run the youth group at our church.
Sonja Holden – Year 2, Otter Class
I am really looking forward to being back in Year 2 where I have spent many years teaching…. I love the learning enquiries in this year group which span some of my favourite things….. food, being healthy and dinosaurs!!! Of which I am something of an expert!!!!
I am also looking forward to sharing Otter class with Mrs Wilde whom I haven't worked with before.
Outside of school, I am very sociable and love to cook for friends. My other main hobby is outdoor activity and sport and I am regularly at the gym, running or on the golf course. Winter sports are also a favourite and my year is not complete without a trip to the mountains for a spot of snowboarding.
Gill Hood – Year 3, Skylark Class
I have been teaching at Ashley School for over 16 years! In that time I have taught all the year groups in the juniors. I thoroughly enjoy going on the residential trip to Sayers Croft in year 3 and enjoyed the challenge of Bude in Year 5! I have responsibility for science across KS2, as well as assessment and student teachers.
I enjoy music, singing and dancing and have loved coordinating the Junior Christmas Production for the past few years. I also love science and have tried to share this passion through science clubs and Funky Friday activities.
Jade Lefevre - Year 3, Robin Class
This is my third year teaching at Ashley School and I am very excited to be back after taking a year out to travel the world. I absolutely love the learning enquiries in Year 3 particularly the rainforest. I also love taking Year 3 on their residential to Sayers Croft and seeing the children grow in independence across the year.
Whilst I was away I visited schools in many different countries and taught for a few weeks in a rural school in India. I also pursued my passion of diving finding lots of spots to dive with sharks (the children in Robin class may be experts by the end of the year!)
Dan Cadman – Year 4, Kingfisher Class - Assistant Headteacher
I started teaching in 2004, working in nursery, primary and middle schools in rural Japan for three years. Following that, I lived in Peru for a year teaching Years Five and Six in a British international school. I am now in my sixth year at Ashley and my third year teaching Year Four, now working as Kingfisher Class teacher on Monday to Wednesday and fulfilling leadership responsibilities for the rest of the week.
Within the school I am Assistant Headteacher and lead for Maths, Assessment and Sustainability; I facilitate our Eco Council meetings helping develop ways for our school to work in harmony with the world around us. I also relish the challenge of being the Year Six boys football coach. I take great pleasure in helping our school become more sustainable, be it by weeding and planting with the children on the field or attending a school event that brings our community closer together. I believe Ashley is an exceptional school because we support children develop into New Leaders in Sustainability who care about themselves, the people around them and their environment. Our children understand that they can make positive changes to our world.
My three passions in life are surfing, travelling and sustainability. Fortunately, working at Ashley allows me to pursue my passion for our environment and world every day.
Iona Greaves - Year 4, Swan Class
This is my first year at Ashley school and I am thrilled to be a member of the Year 4 team in Swan Class. I completed my BA in French and Education studies in 2013 and then spent a few years working with children and travelling abroad before starting my PGCE with a Maths Specialism at Roehampton University this past year. I was fortunate enough to spend my final placement in Year 2 here at Ashley and was drawn to the school's values and sense of community. I am very excited to be joining the team and to start my teaching career here at Ashley.
Out of school I love to get outdoors by running and cycling around Richmond and Bushy park. I am also a keen dancer and at the moment I attend regular street dance classes in Kingston. My ideal weekend is an outdoor getaway, especially when it involves getting down to the coast. During the winter, I love getting down to the Alps as I have a passion for skiing.
Emily Penney – Year 5, Owl Class
I am now going into my fourth year of teaching. I completed my BA Geography degree at the University of Birmingham in 2010 and then spent the Winter season in Val d'Isere, France as a chalet host. Following this I worked for a year and a half as a teaching assistant at a large primary school in Reigate before starting my PGCE at Kingston University in 2013.
Having enjoyed the last three years working in Year Four, I am very excited to be teaching Year Five this year; exploring the different learning enquiries, teaching different Maths and English skills, and most of all going to Bude. As well as teaching Owl Class, I look forward to continuing my role as PE coordinator, organising the different school sports teams for inter-school events, working with the Sports Council to organise intra-school competitions, organising and running Sports Day, and of course training the netball team. This year I am will continuing to focus on inclusion within PE and Sport, but also developing the variety of sports which are taught within school - golf, dodgeball and hockey are on this year's agenda, but unfortunately I still haven't quite managed to introduce any equestrian elements... When I am not at school I spend most of my time with my two horses, either competing or training. I also enjoy walking in the Surrey Hills and am a very keen baker and chef.
Louise Athersuch – Year 5, Kestrel Class - KS2 Phase Leader, Deputy DSL
After completing an undergraduate degree in film and photography, I began a working in communications with travel publisher Lonely Planet. After three years, I decided that teaching was my calling, so I became a reception teaching assistant in Thames Ditton before beginning my PGCE in January 2011 in London, focusing on key stage two. I began my career as a year six teacher in January 2012 at another local primary school and then joined Ashley in September 2013, excited to get stuck in with all of school life. Within the school, I am the KS2 Phase Leader, Deputy Safeguarding Lead, ICT/Computing Subject Leader and am enthusiastic to develop how the children use computers and other technology across the curriculum to widen and enhance their learning.
Outside of school, I have been a Cub Scout leader for many years and am passionate about the natural world and sharing my experiences and knowledge with children, hoping to encourage them to embrace and be inspired by the world around them. I am happiest being outdoors, come rain or shine, especially with my crazy dog, Lola.
Natasha Beeby – Year 6, Eagle Class
This is my third year at Ashley teaching in Year 6. Having completed a music degree at the University of Glasgow I taught for a pre-school company for two years. I fell in love with educating minds and went to train for my PGCE at Homerton College, Cambridge University.
I love getting to grips with our fantastic learning enquiries; starting with World War 2 moving on to our Polar regions and finally finishing our learning in Chamonix! Within the school, I am responsible for Music in the Juniors and run the school council with Miss Holder.
Away from the classroom I am passionate about singing. I enjoy travelling, films, walking and visiting friends and family around the UK. In the winter you will probably find me on the touch line of a rugby pitch or at Twickenham!
Tiffany Holder – Year 6, Hawk Class
I started teaching in 2011 after completing a BA Honours degree in Primary Teaching at St Marys University, Twickenham. I taught at a school in Ashford in Years 3 and 5, and was the coordinator of Art, Music and D&T. Prior to this, I also taught in Uganda and Northern Spain. I am very excited about continuing my career at Ashley, working alongside Miss Beeby in Year 6!
Outside of school I enjoy baking, especially cakes and macarons! I am also really interested in history and art, so love visiting museums and galleries whenever I can.
Maggie Rebbeck – (SENDCo) Special Educational Needs and Disabilities Co-ordinator
I am responsible for collaborating with teachers, teaching assistants, special needs assistants and parents to support children who may have additional or different educational needs and disabilities to the rest of their peer group. As SENDCo, I also work with many outside professionals for example Speech and Occupational Therapists, Educational Psychologists and Learning and Behaviour Support teachers, who come in to train staff and work with pupils in our school. It is a really special role as I have the privilege of working with children across the school to enhance their access to learning. I welcome meetings with parents and carers since the unique insight and experience they have is vital in planning effective provision for their children. I work in school from Mondays to Wednesdays and can be contacted via the main school office.
I am passionate about Special Education and I achieved the National Award for Special Educational Needs Coordination in December 2013 from Reading University. It was a real privilege to study part-time at the University, and meet and be inspired by a range of professionals and teachers who specialise in Special Educational Needs and Disabilities. New legislation in Special Needs comes into force from September 2014, and so there have been further opportunities within Surrey to deepen my knowledge of this area. As part of my role in school I am organising various parent information sessions. In the Autumn term there will be a parents' evening on Autistic Spectrum Disorder. I also organise clinic sessions in school for parents who wish to seek advice from our Home School Link Worker, Nicky Sutherland.
Emilie Martin
This is my fifth year teaching at Ashley and I'm very much enjoying myself so far! Before moving back to Surrey with my family last summer, I taught in Year 5 in a maintained school in Lewisham in south east London, where I was International Education Co-Ordinator – a role I've now taken on at Ashley.
Prior to starting a career in education, I worked as a magazine journalist for nine years, writing about consumer rights, environmental issues and technology. It will come as no surprise to learn, then, that I love teaching English and, in particular, creative writing.
At the weekends I can be found feeding the ducks by the river with my husband and two sons, pottering about on my allotment or doing some experimental cooking with whatever vegetables we've harvested that day.
Phil Cramp – PE Coordinator
This is my seventh year teaching at Ashley School. I am very lucky to work with all year groups, teaching P.E and games. I feel I have the best job in the world, as I wake up every morning and look forward to getting to Ashley School to coach, encourage and develop the children in all key stages.
I am the joint PE Coordinator with Miss Penny, helping organise sporting events, overseeing the Sports Council, conducting extra-curricular activities and refereeing netball and football fixtures against local schools.
The favourite part of my job is seeing the children develop in their sporting life. I love seeing children playing sport with a smile on their face, as I believe that when children are comfortable in their surroundings, they progress at a much quicker pace. I look forward to sports day at the end of the summer term as I get a great sense of achievement seeing all the children participating in sport and cheering their fellow pupils on.
I am trained to coach many sports throughout the PE curriculum, and have recently found myself organising a very popular after school skipping club.
Outside of my school life I have two passions, my family and sport; I am very lucky to have three beautiful. I have played semi professional football for Walton & Hersham, Tonbridge Angels and Metropolitan Police FC. I am currently Assistant Manager of Metropolitan Police FC who play in the Ryman Premier League, only six leagues away from the Premier League! In my spare time, I enjoy running, going to the gym, playing tennis and spending time with my family.
Kimberley Temple - Maternity Leave
I joined Ashley School January 2015 as maternity cover for Mrs Atkinson and am thrilled to be here full time this year. I have been teaching for eight years and have worked in both England and Spain. I have taught across all year groups now and am enjoying being back in Year 3, where I started out in 2007! I have been lucky to have moved up with my class this year and am enjoying watching them grow into responsible and conscientious Juniors – despite battling with the ties!
In my spare time I take part in trampolining and have a long history of competition standard cheerleading.
Katharine Scott – Maternity Leave
I am in my eighth year of teaching at Ashley School and teach Hedgehog Class which is one of our Reception classes. One thing I love about teaching is that it is never dull! I enjoy the opportunity to think and work creatively and to see the children express their learning in so many different ways. It's always wonderful to see the ways the children grow throughout a school year, both in their learning and their character.
I believe that nurturing the 'whole' child includes nurturing and developing their spirituality and at Ashley School we place great importance in allowing for moments of reflection and providing opportunities for children to express their awe, wonder and questions about themselves, the world around them and about God.
Outside of school I enjoy spending time with my husband, family and friends and I'm very good at shopping and frequenting coffee shops!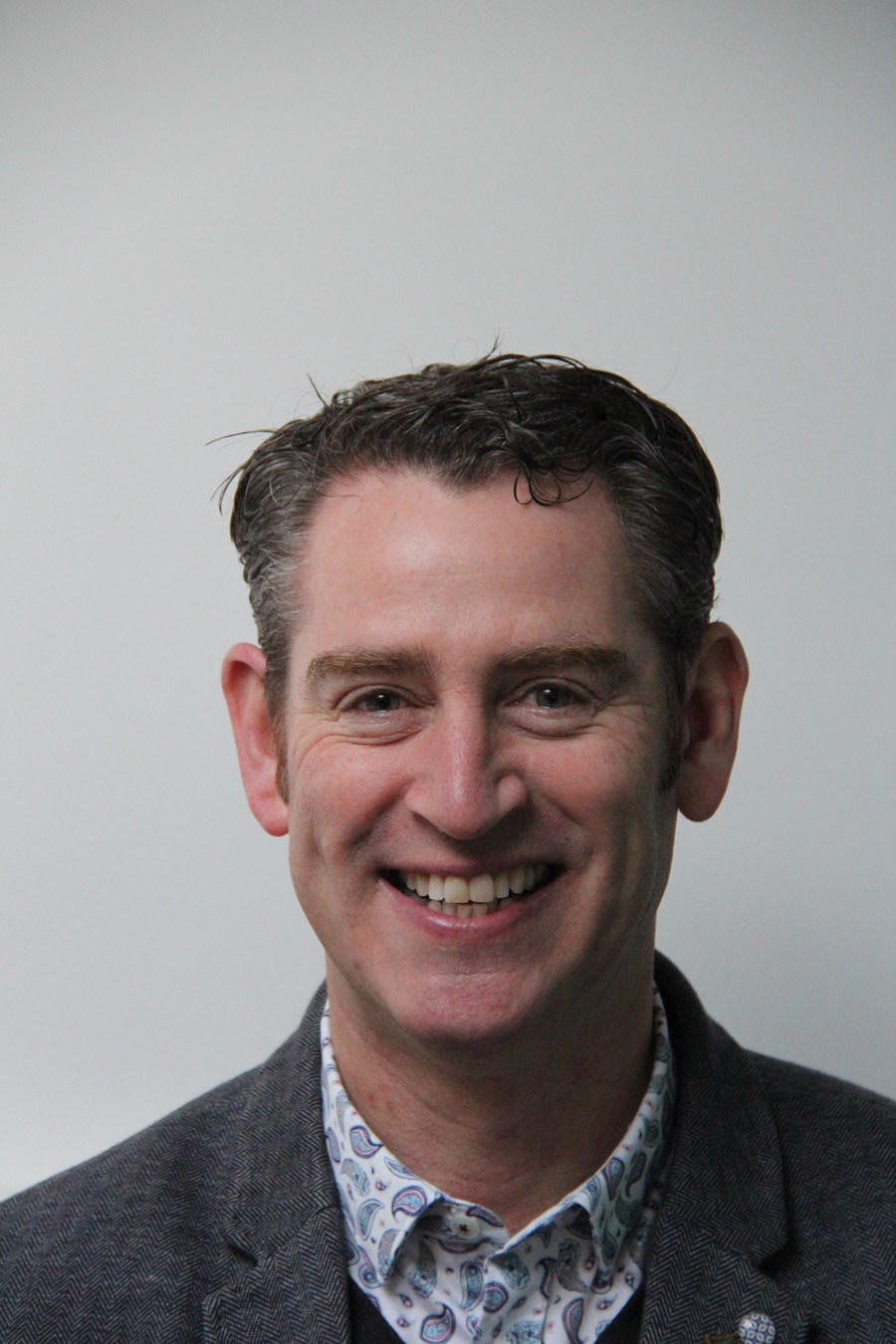 Richard Dunne
Head Teacher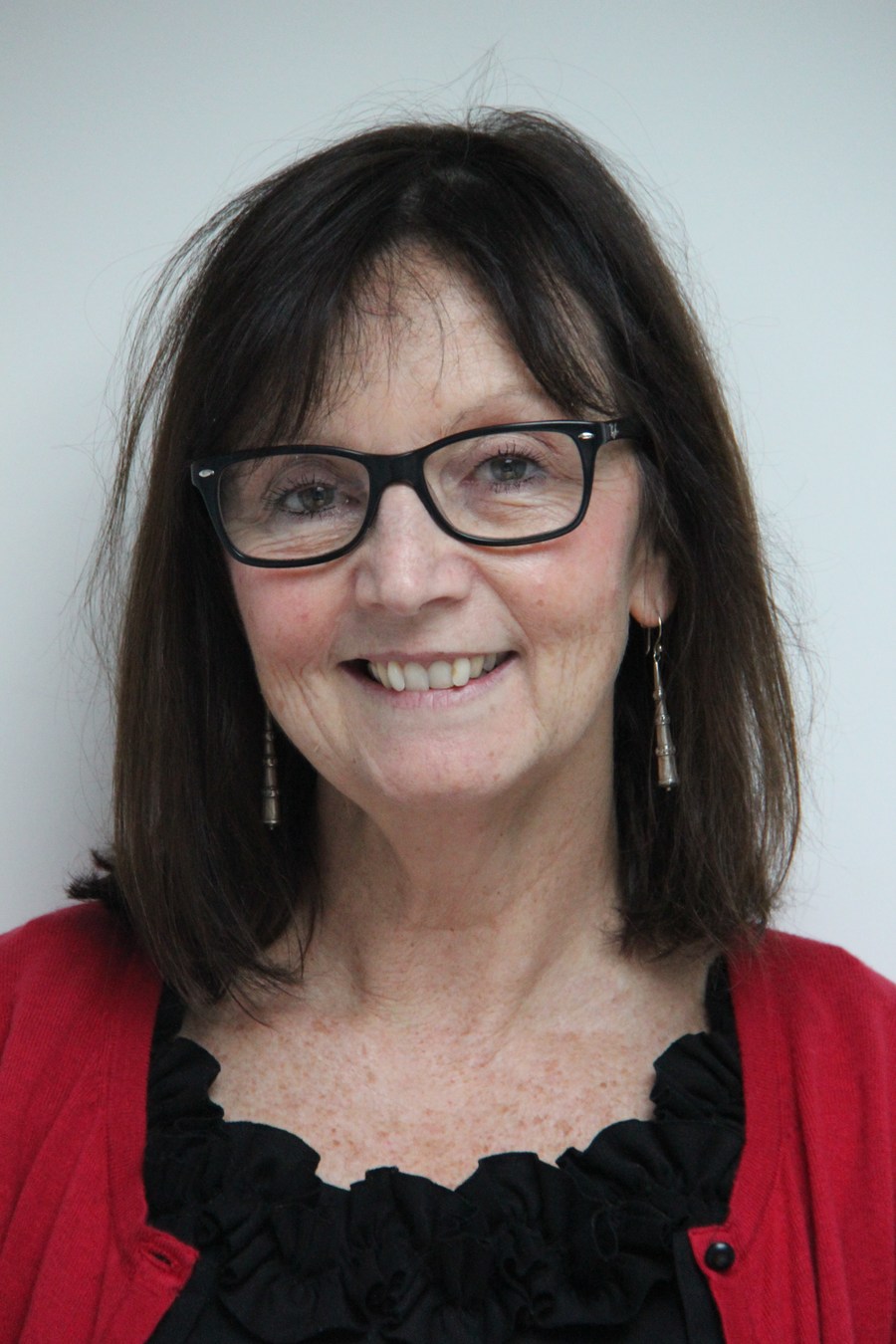 Jackie Stevens
Deputy Head Teacher - DSL